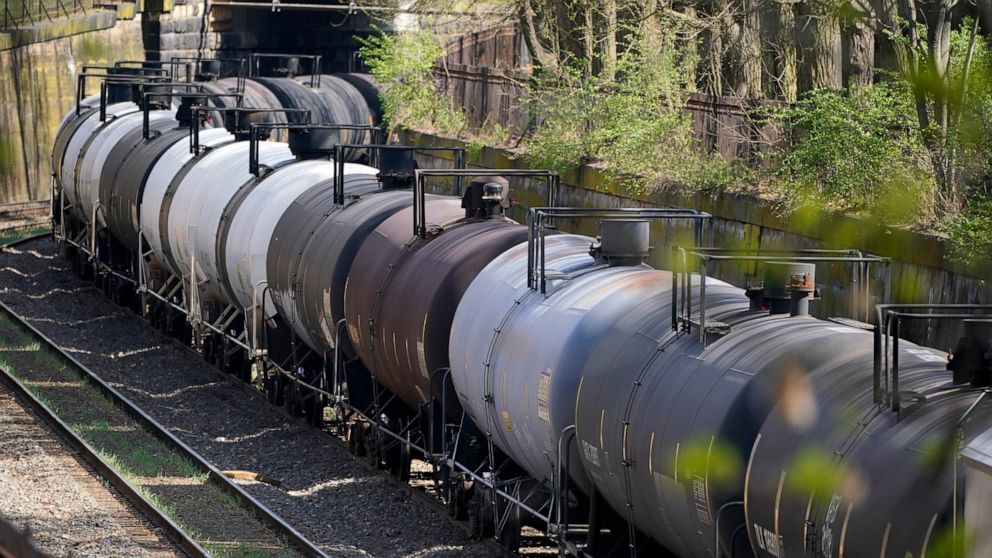 Norfolk Southern Q3 profit up 32% despite flat rail volume
ABC News
Norfolk Southern's third-quarter profit jumped 32% even though the number of shipments the railroad delivered remained relatively flat because it was able to increase prices on most categories of freight
OMAHA, Neb. -- Norfolk Southern's third-quarter profit jumped 32% even though the number of shipments the railroad delivered remained relatively flat because it was able to increase prices on most categories of freight.
The railroad said it earned $753 million, $3.06 per share, in the quarter. That's up from $569 million, or $2.22 per share, a year ago when the results were weighed down by a one-time $99 million charge. Without that Norfolk Southern's profits were up 17%.
The results exceeded Wall Street expectations. The average estimate of six analysts surveyed by Zacks Investment Research was for earnings of $2.89 per share.
The railroad's revenue grew 14% to $2.85 billion, which also topped analysts' forecasts. Three analysts surveyed by Zacks expected $2.74 billion.
More Related News
Even Christmas trees aren't immune to the pandemic-induced shortages and inflation plaguing the economy
Asian stock markets are mixed after a turbulent day on Wall Street as traders tried to forecast the impact of the coronavirus's omicron variant
Organizers for GivingTuesday say American donors gave $2.7 billion during Tuesday's giving day
There's a new Silicon Valley corporate name change on the block
Airlines are being required to gather information about some passengers that will help with contact tracing if they develop COVID-19
Microsoft Corp. shareholders voted to force the company to more transparently address sexual harassment claims via independent investigations and public reporting.
The head of Visa says he believes the pandemic caused a permanent shift of how consumers choose to pay for goods and services away from cash and into payments