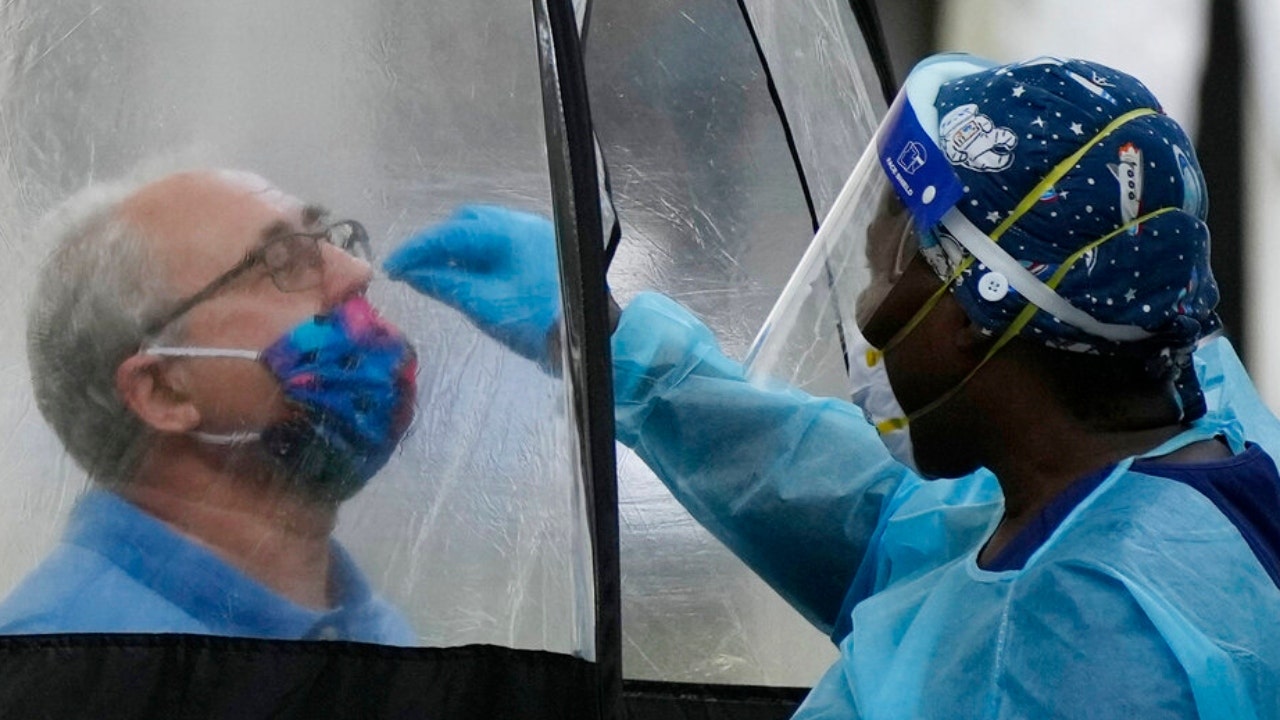 New York, Florida shatter single-day records for COVID-19 cases
Fox News
New York and Florida have both recorded their highest-ever single-day total of new COVID-19 cases in recent days as new cases surge all over the United States.
Florida recorded 75,900 cases on Dec. 31, marking the fourth time in seven days that Florida has broken its record, which has raised the 7-day average to 42,600 - twice as much as this past summer's surge thanks to the delta variant.
Florida usually only reports numbers on a Friday, but it feeds daily numbers to the CDC, which is where the new numbers came from. The Florida Department of Health will remain closed throughout the New Year's holiday weekend, meaning new numbers will not be available until the following week, WFLA reported.
More Related News
A 6-year-old Virginia boy who shot and wounded his first-grade teacher in January reportedly attempted to choke another teacher before he was pulled off her.
A new study published in Frontiers in Psychology says that people who think they are less attractive than others are likely to keep wearing masks when they're motivated to make good impressions.
The uses of Nutella are endless — as a dip, as a spread and even on pizza. The hazelnut snack quickly gained popularity, and Feb. 5 is now World Nutella Day.
Super Bowl LVII is highly anticipated, but for more than just the football game. Dishes including Buffalo chicken dip, queso, bread and more are the top searched recipes for game day.
Detective Ice, a Michigan police K-9 dog, has take the internet by storm after the release of his mugshot. Here's a deeper dive into this favorite furry defender.
Punxsutawney inner circle member Harry 'Butch' Philliber explains why Pennsylvania's Groundhog's Day predictions are correct on "Jesse Watters Primetime."
"All My Children" star Susan Lucci, 76, teared up while saying she was "not ready" to date again after the March 2022 death of her husband Helmut Huber.
A proposed bill in North Carolina would make it illegal for those in the medical field to perform gender-affirming care treatments on minors.
A woman in Michigan is being rewarded for her honesty after she returned a bag filled with close to $15,000 that she found to a pair of newlyweds.
British Airways faces backlash after refreshing its social media guidelines for employees on posting photos while they are professionally engaged.
A 70-year-old woman from Long Island, New York, fell down a 6-foot-deep sinkhole that suddenly opened just as she was walking through her front yard.