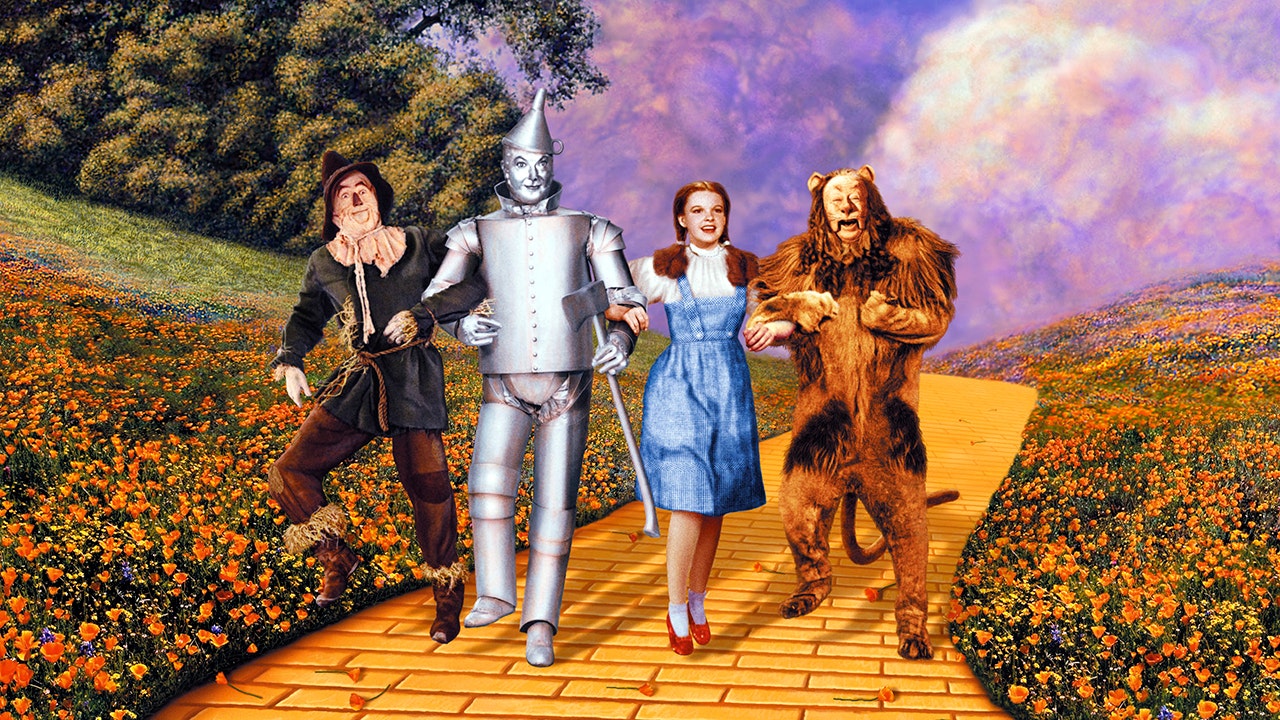 New 'Wizard of Oz' movie adaptation set at Warner Bros.' New Line
Fox News
"The Wonderful Wizard of Oz," the book on which the 1939 film "The Wizard of Oz" is based, is getting a new adaptation to be helmed by "Watchman" director Nicole Kassell.
The upcoming movie will be a fresh take on the novel -- which follows Dorothy and Toto after being swept away from their Kansas home in a cyclone. The flick will be produced by New Line, which is owned by Warner Bros. The studio also owns the rights to the 1939 film. The crossover means that unlike other adaptations, the movie will be able to draw on famous elements like Dorothy's ruby slippers.
More Related News
"Christina on the Coast" star Christina Hall continued to open up about her ongoing health issues with her fans. She explained she's receiving a "brutal" parasite and heavy metal cleanse treatment.
Actress Andrea Riseborough's surprise Oscar nomination for her star turn in a small indie film may have spurred the Academy's decision to investigate nominees' campaigns.
Tom Girardi was indicted on multiple counts of wire fraud by a federal grand jury amid prosecutors' claims he embezzled millions of dollars from clients.
During World War II, Marie Osmond's father, George Osmond, served in the army and met his future wife Olive at a military depot, where she worked as a secretary.
The Rock & Roll Hall of Fame has announced the nominees for 2023. Willie Nelson, Missy Elliot, and Iron Maiden are some of the acts that were nominated.
Prior to sharing news on his social platforms that he was retiring from football, Tom Brady walked the "80 For Brady" red carpet, his first since divorcing ex-wife Gisele Bündchen.
Hard rock singer Ozzy Osbourne has canceled his 2023 European tour dates due to an old spine injury preventing him from traveling extensively after suffering several other health issues in the past.
Last month, Alyssa Milano tweeted about Britney Spears, which the pop star did not find flattering. On her Instagram story, Spears ripped Milano for "bullying."
Sarah Michelle Gellar sounds off on the criticism female Marvel superheroes have received in recent years and the 'male superhero mentality.'
62-year-old actress Valerie Bertinelli opened up about her traumatic past to her fans, as she continued sharing her healing journey and finished participating in Dry January.
Ben Stiller visited his wife Christine Taylor on her podcast and shared a glimpse into how they began dating, and how things were just "fun" in the beginning.