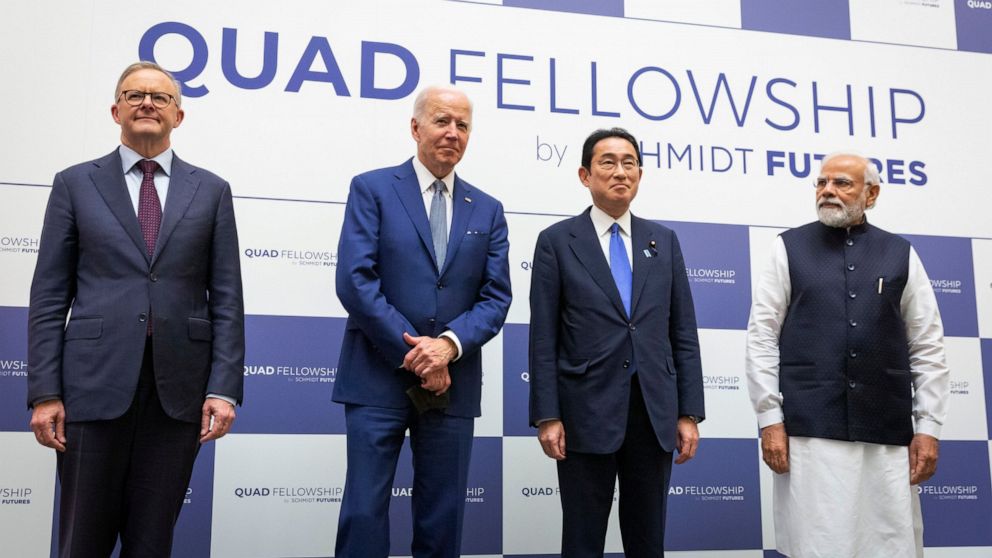 New Australian leader Albanese makes whirlwind world debut
ABC News
New Australian Prime Minister Anthony Albanese walked into a global spotlight the day after his swearing-in
TOKYO -- Hours after being sworn in as Australia's new prime minister, Anthony Albanese found himself fresh off a jet and thrown into the glare of a global spotlight Tuesday. He was rewarded with a warm welcome, as well as a bit of a gentle ribbing, from U.S. President Joe Biden and other leaders at an international summit in Japan.
"You were sworn in and got on a plane, and if you fall asleep while you're here, it's OK," Biden joked as the leaders met at the Quad, an Indo-Pacific security and economic coalition meant as a counterweight to China's growing influence in the region. Biden marveled at Albanese's stamina. "I don't know how you're doing it. But it is really quite extraordinary, just getting off the campaign trail as well."
The weekend election win for Albanese, from the center-left Labor Party, was a vivid change in Australian politics, ending nine years of conservative rule, the last several under former leader Scott Morrison.
Albanese has described himself as Australia's first-ever political candidate with a "non-Anglo Celtic name." He and Malaysian-born Penny Wong, Australia's first foreign minister who was born overseas, were sworn into office Monday just before they flew to Tokyo for the meeting with Biden, Japanese Prime Minister Fumio Kishida and Indian Prime Minister Narendra Modi.