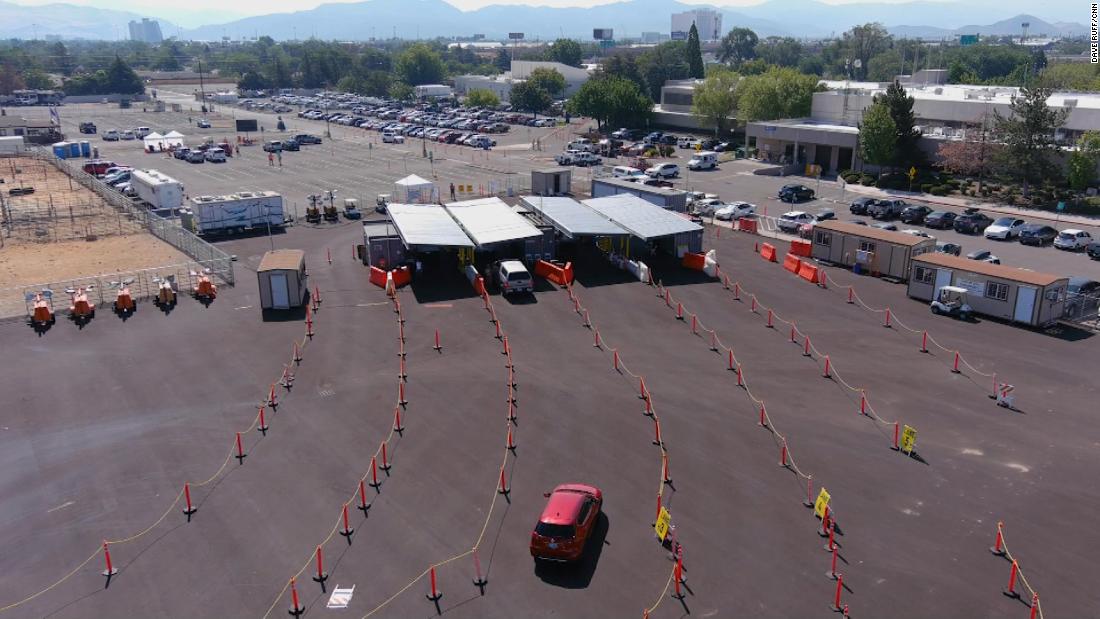 Nevada becomes latest Covid-19 hotspot, as hospitalizations rise and vaccination rates plateau
At Robert Taylor's Las Vegas barbershop, the buzzing sounds of clippers and friendly banter are a welcome return to normalcy after a small Covid-19 outbreak among his staff.
Three of his barbers were out sick with Covid-19 in the last month. Two have been able to return to work, while the third is still awaiting clearance. But the outbreak served as a wake-up call for Taylor and the tight-knit community he's formed at Fade 'Em All Barbershops. "The barbershop is a place of transparency, truth, debates and brotherhood," Taylor said. The biggest discussion at the shop lately, he said, is whether to get vaccinated, especially as the number of Covid-19 cases have spiked in the Las Vegas area.