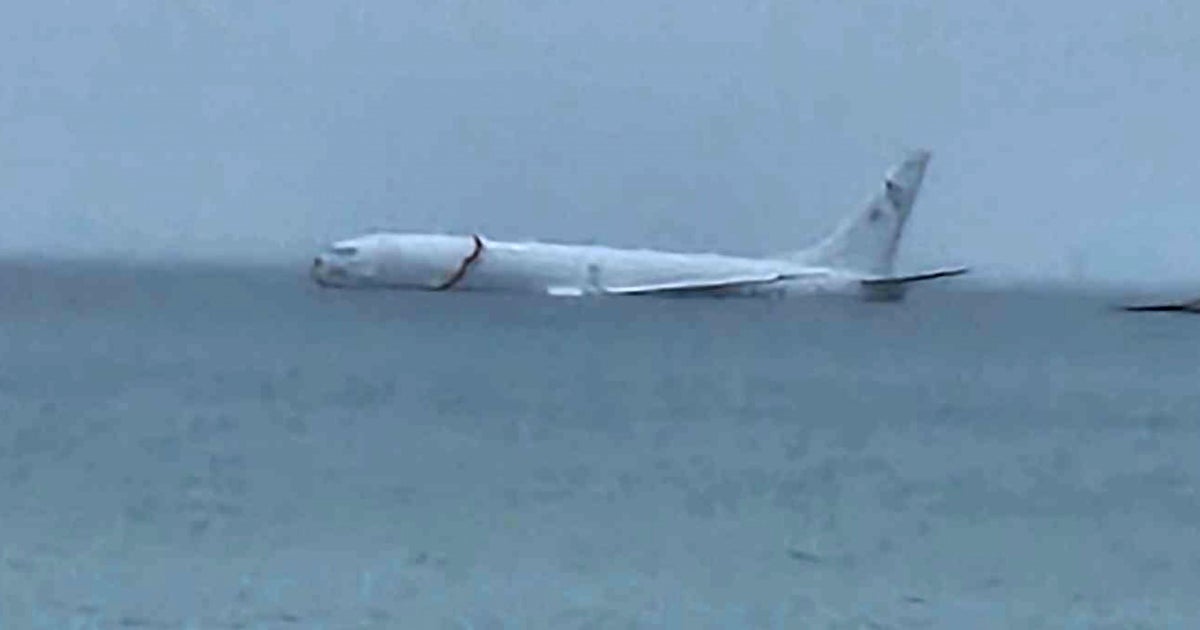 Navy spy plane with 9 on board overshoots Marine base runway in Hawaii, ends up in bay: "It was unbelievable"
CBSN
A Navy surveillance plane flying in rainy weather overshot a runway Monday at a military base in Hawaii and splashed into Kaneohe Bay, but all nine aboard were uninjured, authorities said.
The Coast Guard responded, but rescue operations were quickly called off, said Petty Officer Ryan Fisher, a Coast Guard spokesperson. "It sounds like all parties involved were rescued," he said.
Marine Corps spokesperson Gunnery Sgt. Orlando Perez had no information about what caused the P-8A Poseidon aircraft to go off the runway at s.