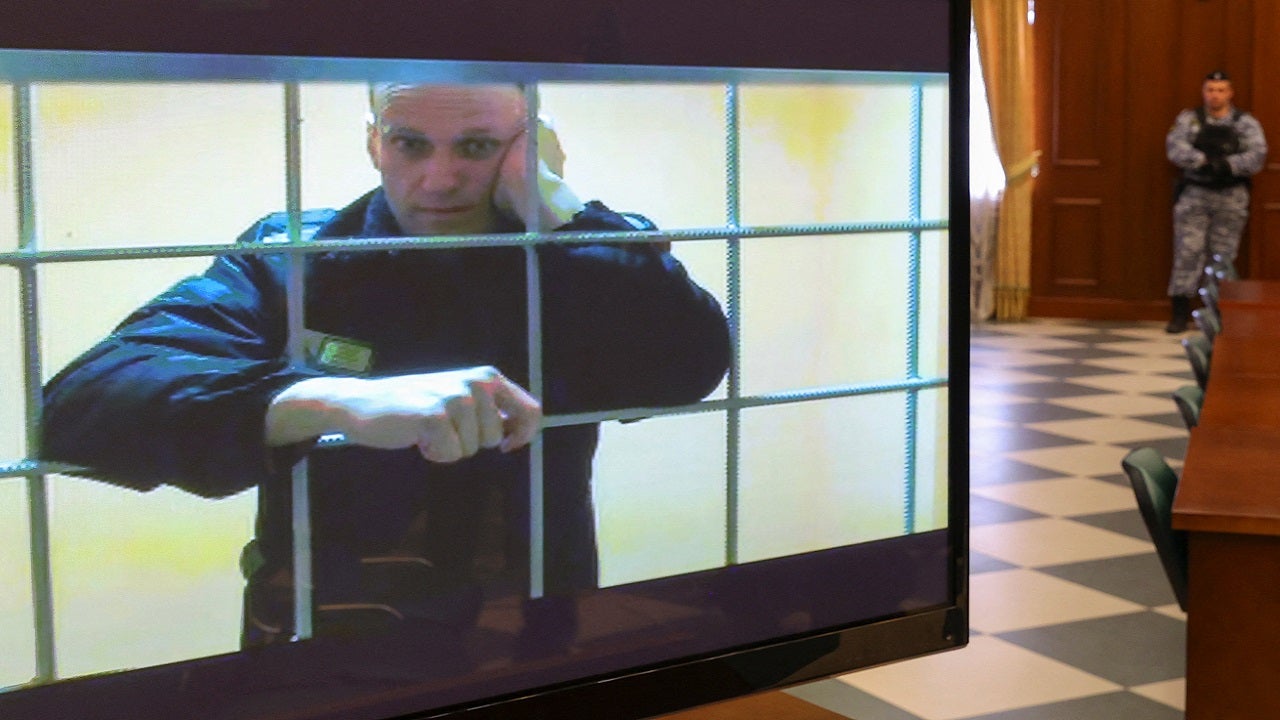 Navalny: Russia's Ukraine invasion is Putin's 'stupid war'
Fox News
Russian opposition leader Alexei Navalny, who is a fierce critic of President Vladimir Putin, delivered a court address calling Moscow's invasion of Ukraine a "stupid war"
"This is a stupid war which your Putin started," Navalny said after unsuccessfully appealing his nine-year sentence for fraud and contempt of court charges, which he denies, according to Reuters. "This war was built on lies."
"One madman has got his claws into Ukraine and I do not know what he wants to do with it -- this crazy thief," Navalny continued.
More Related News
Pope Francis, in a Spanish-language interview with Argentina's national news agency, dismissed the United Nations as "powerless" to affect meaningful change or preserve peace.
North Korea claims those with COVID-19 contracted the disease after they came in contact with balloons flown from South Korea, with South Korea denying the claim.
Following the Supreme Court's ruling on abortion, senior U.S. officials have crossed the line into bashing the U.S. on the international stage, says one prominent foreign policy relations expert.
A Russian missile strike near the port city of Odesa killed at least 18 Ukrainians early Friday.
One troubled area that deserves a renewed focus is northeastern Syria. The looming problem there involves national security concerns of our Turkish ally.
Pope Francis called Russia's invasion of Ukraine a "cruel and senseless war of aggression" that is pitting Christians against each other on Thursday.
Russian forces committed a "clear war crime" when they bombed a theater in Mariupol where hundreds of civilians were sheltering, Amnesty International says.
Jesse Watters blasted President Biden on "The Five" Thursday for refusing to take responsibility for rising inflation at home, blaming it on Russia and the war in Ukraine.