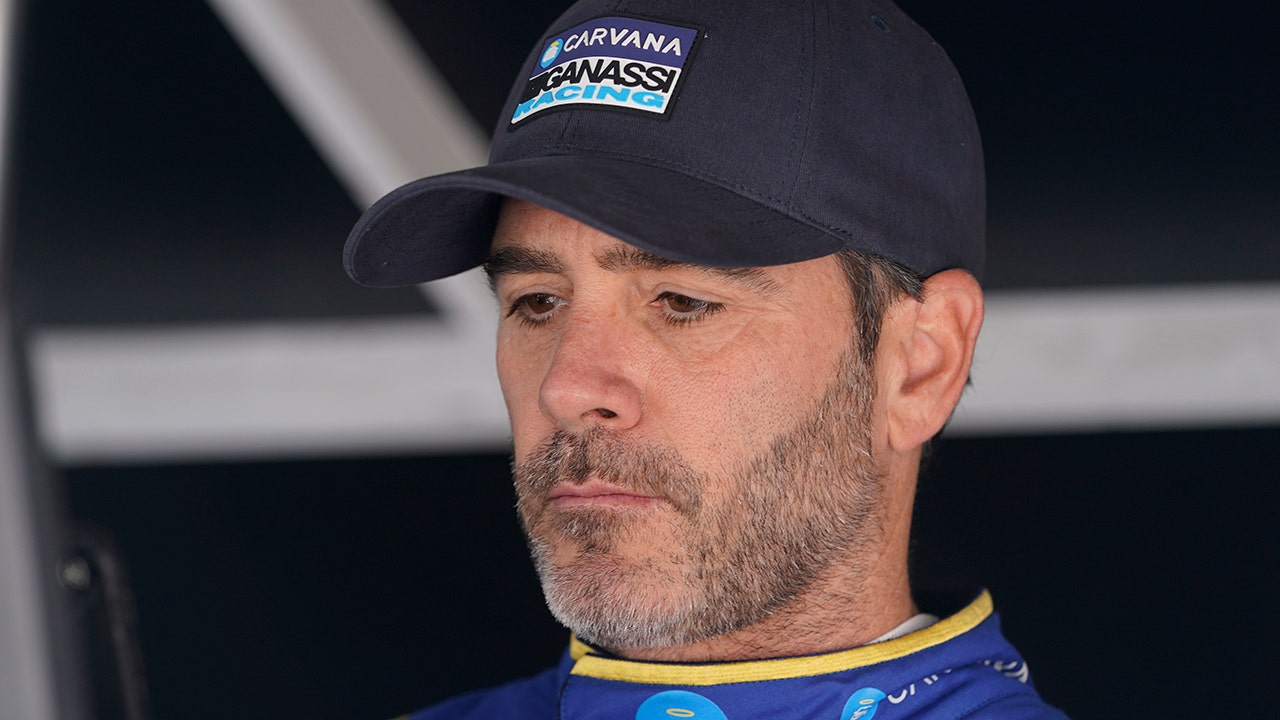 NASCAR legend Jimmie Johnson retires from full-time racing
Fox News
Jimmie Johnson revealed on Monday he will be done with racing full time on any circuit after running a full IndyCar slate in 2022. He is a seven-time NASCAR Cup champion.
Ryan Gaydos is the sports editor for Fox News and Fox Business. Story tips can be sent to Ryan.Gaydos@fox.com.
"It's been an interesting process to feel so fulfilled with the experience and then also try to make a decision," Johnson told the AP. "In the big scheme of things, there is so much life-planning going on with the kids. We've always had an idea of trying to live abroad for a year or two. We love Colorado and want to spend more time there, and there's just so much swirling personally and professionally that I just wanted to take some time and make the decision not on the back of a positive or negative experience on the racetrack."
More Related News
Kindred Motorworks has revealed a new 1947-1953 Chevrolet 3100 pickup converted to run on electric power that it is now selling for prices starting at $159,000.
As a Hispanic American, I decided to live outside the race box and rejected getting into Harvard Law school by affirmative action. That's real freedom.
Twitter is losing more employees a day after CEO Elon Musk gave them a deadline to choose to work "hardcore" or resign with severance pay.
The Qatar government is expected to roll out a surprise ban the sale of beer at the World Cup tournament, which is set to begin in just two days.
Some parents in Washington state are incensed by a school district policy that permits teachers to withhold a student's preferred pronouns and gender identity from family.
Mayflower passenger Edward Winslow wrote the only contemporary account of the Pilgrims' first year in Plymouth, including the story of the first Thanksgiving in 1621.
Law enforcement authorities have reportedly raided the homes of a Nevada man who operated a website that published information on the secretive Area 51 military base.
At the COP27 U.N. climate conference, Jordan and Israel signed an agreement to conserve and protect the Jordan River. The river is nearly running dry due to climate change and pollution.
North American railroads created time zones to bring sanity to scheduling transcontinental travel on this day in history, Nov. 18, 1883. The system was quickly adopted around the world.
Cancer screenings are still lagging behind pre-pandemic levels. The interruption may likely cause a delay in disease diagnoses and proper treatment.
Crypto-kid Sam Bankman-Fried is being sued in Miami in connection with the implosion of his FTX currency exchange, of which Jeanine Pirro criticized.