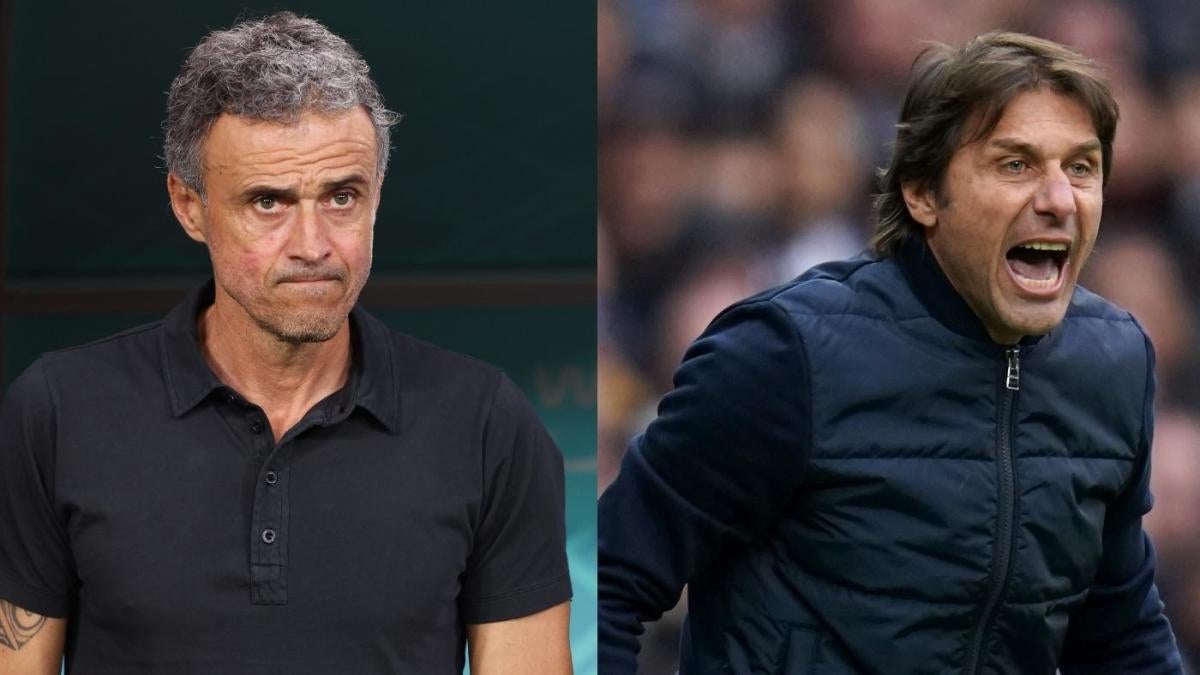 Napoli coaching candidates: Antonio Conte and Luis Enrique ones to watch with Luciano Spalletti set to leave
CBSN
Spalletti is set to leave Napoli after winning the Serie A title, but who could be his replacement?
Napoli are going to face another summer revolution even after the Italian club won their first Serie A title in 33 years. In fact, coach Luciano Spalletti will leave the club at the end of the season, as multiple reports suggested and the coach himself implied in the most recent press conference after the game against Inter.
"I'm not waiting for something, everything is clear. It just needs to be said. We agreed with [Aurelio] De Laurentiis (the owner of the club) to wait a bit, but everything is clear."
While Spalletti is expected to take a year break, as he did after he was sacked by Inter in the summer of 2019, considering his contract is until the summer of 2024, Napoli will soon start their search for a new coach. De Laurentiis and Spalletti will likely end their work relationship after only two years, despite making history at the club.
More Related News
Big names rose to the top of the leaderboard setting up an exciting final three days
These five impending free agents are in line to have lots of success in 2023
The legendary French striker won 25 trophies in 14 seasons with Los Blancos
Both men have made headlines lately with beefs against MMA stars when they need to focus on the megafights available to them
16 of the top 20 players in the world head to Muirfield Village for the Memorial
These clubs are set up for success in 2023
The Spanish side claimed their seventh Europa League crown