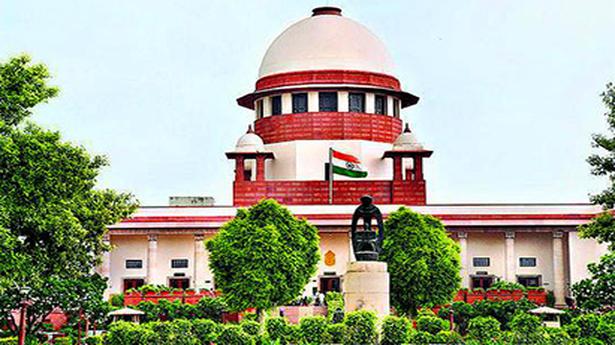 Morning Digest | Ukraine conflict of 'profound concern', Jaishankar tells UNSC; Supreme Court questions logic behind EWS quota, and more
The Hindu
A select list of stories to read before you start your day
Ukraine conflict of 'profound concern', Jaishankar tells U.N. Security Council
External Affairs Minister S. Jaishankar was among a group of Ministers, heads of government and representatives at the United Nations Security Council who expressed their concern on September 22 over the continuing conflict in Ukraine.
F-16 assistance to Pakistan not designed as a message to India: U.S. official
The action on F-16 was not designed as a message to India as a result of its relationship with Russia, said Ely Ratner, U.S. Assistant Secretary of Defence for Indo-Pacific Security Affairs, while stating that they have engaged India on it both before and during the decision.
EWS quota claims to be for poorest of poor, but denies most deprived: Supreme Court
The Supreme Court on Thursday questioned the logic behind a quota for 'economically weaker sections' which claims to cater to the "poorest of the poor" but leaves out deprived communities who have suffered denial for centuries.
PFI in the cross hairs of security and intel agencies since 2010
More Related News
According to local media reports, they gathered outside the Town Hall in the centre of Leicester where Indian-origin councillor Rita Patel read out a joint statement
Iran's Foreign Ministry says it has summoned Britain's ambassador to protest what it described as a hostile atmosphere created by London-based Farsi language media outlets
Passengers said more than 70 people had been on board
The congress in the capital Beijing comes as President Xi Jinping faces significant political headwinds
Al-Shabaab, an extremist Islamist group linked to Al-Qaeda, has been waging an insurgency against the Somali state for 15 years.
"We are trying to get across our message that terrorism is not political. It should not be used as a political tool, its consequences should not be made political"
India is currently halfway through the second year of its two-year term as an elected non-permanent member of the UN Security Council.
The NROL-91 spy satellite lifted off at 3.25 p.m. from Vandenberg Space Force Base in California
South Korea's military said it was a single, short-range ballistic missile
Why has the Russian President threatened nuclear retaliation? Will the referendums in four breakaway regions in Ukraine on joining the Russian Federation change the course of the conflict? What is the domestic position of Vladimir Putin?
They discuss bilateral cooperation, "exchanged views on Ukraine", the G-20 and UN reforms