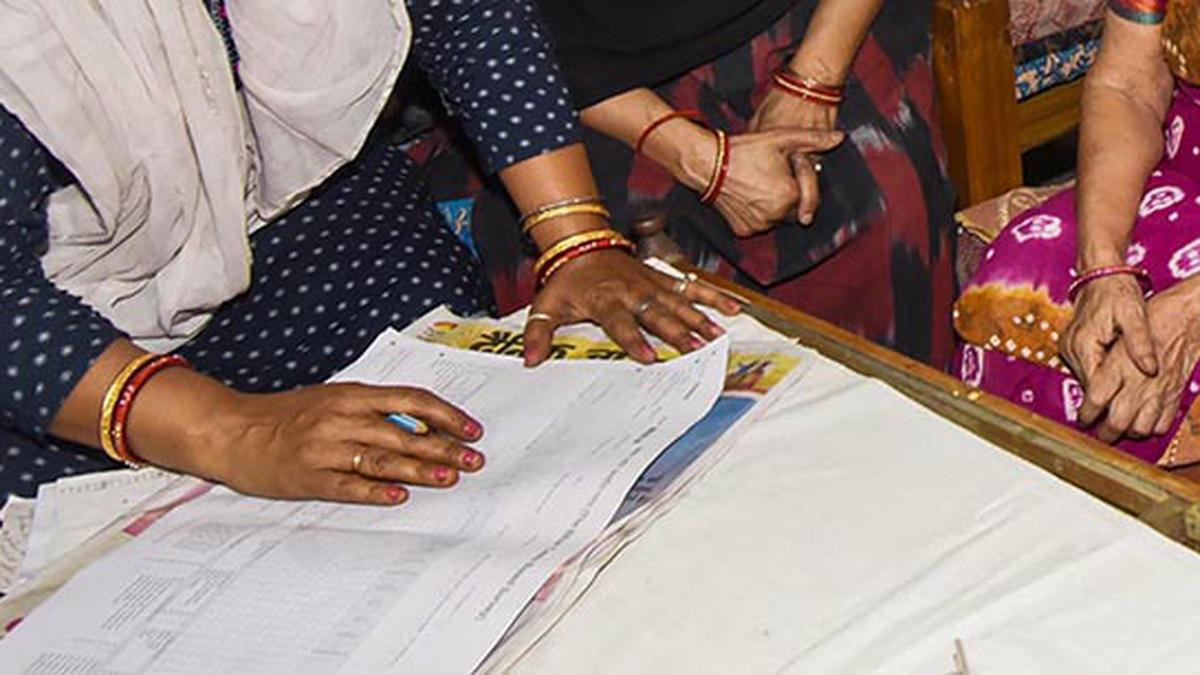 Morning Digest | Only six religion options make it to next Census form; IMD retains its normal outlook for monsoon, and more
The Hindu
The Hindu's Morning Digest brings readers a select list of stories to start the day
Only six religion options make it to next Census form
Do you consume packaged or bottled water? The Census wants to know. This will be one of the new questions in the next Census, which will also introduce "natural calamities" as a new option when asking about the factors responsible for the migration of an individual or a family, apart from existing options such as education, marriage, work or business. Despite demands from several communities to be counted as a separate religion, the next Census will only count Hindu, Muslim, Christian, Buddhist, Sikh and Jain as distinct religion options.
IMD retains its normal outlook for monsoon
The India Meteorological Department (IMD) has kept its forecast of normal rainfall from June-September this year, unchanged from its prediction in April. At 96% of the Long Period Average (a 50-year mean) of 87 cm, this is at the lowest end of what is considered 'normal.' The chances of an El Nino forming are near certain, and this will likely mean that rainfall levels will be below normal in northwest India, the department said on May 26.
India, Nepal may sign pacts on energy and water during Prachanda's four-day visit
As Prime Minister Pushpa Kamal Dahal Prachanda prepares for an official visit to India, the "southern neighbour" maintained silence as fast-paced developments in Nepal remain the talk of the town here. The air of caution around Mr. Prachanda's visit is partly due to the volatile political condition in Nepal which has witnessed two successive changes in the ruling coalition that came to power in December 2022 and has been beset by a number of corruption scandals ever since.
Don't target elected representatives, Manipur CM appeals to people
More Related News
Ousted Pakistan Prime Minister Imran Khan suffered another jolt as the head of his economic team and one of his close aides Asad Umar resigned from all party positions
An earthquake of 6.6 magnitude struck the Caribbean on May 24 off the Panama-Colombia border.
Shahriar Alam's response came soon after U.S. Secretary of State Antony Blinken announced that individuals from a range of important sections of the government will be denied U.S. visa if they are found to be indulging activities that may undermine the electoral process in Bangladesh.
The Hindu quiz on the Morse Code, on the anniversary of Samuel Morse's first message
Tina Turner, the American-born singer who left a hardscrabble farming community and abusive relationship to become one of the top recording artists of all time, died on May 24 at the age of 83.
The decision of the U.S. Supreme Court in Andy Warhol Foundation for the Visual Arts Inc. v. Goldsmith et al. on May 18, 2023, has added more unpredictability to the process of finding whether the use of an artistic objects constitutes fair use, with implications for how we regulate generative AI like ChatGPT.
Iran has named an ambassador to Saudi Arabia, state media reported, sealing a thaw in relations more than seven years after the regional rivals severed ties.
A Swiss court found Islamic scholar Tariq Ramadan not guilty of rape and sexual coercion in a Geneva hotel 15 years ago, with his accuser immediately indicating she would appeal.
China's new Ambassador to the United States finally landed in Washington on Tuesday, filling a post that unusually remained vacant for close to five months and heralding what some observers see as a possible sign of a limited thaw in recently frosty relations.
Marking 200 years since their arrival in Sri Lanka from southern India, to work in the British-run plantations, members of the island nation's historically marginalised Malaiyaha [hill country] Tamil community have sought greater recognition, political rights, and improved living and working conditions.