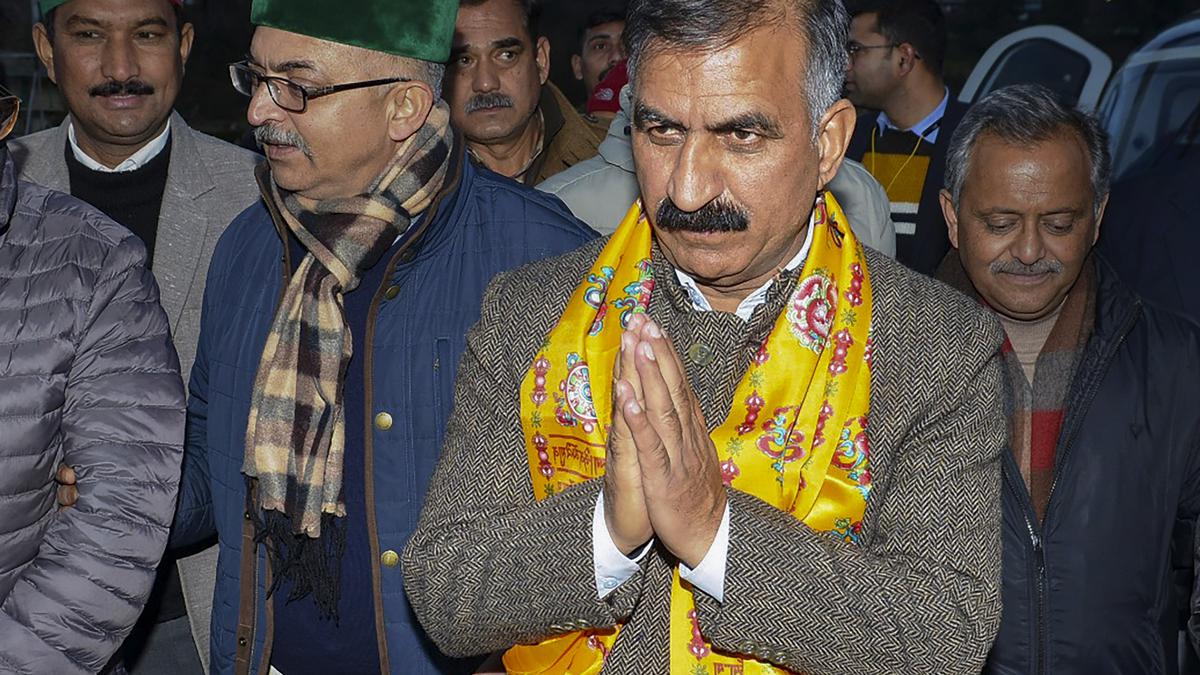 Morning Digest | Centre seeks six more months to frame CAA rules, Himachal Pradesh to get new Ministers, and more
The Hindu
Here's a select list of stories to read before you start your day
Centre seeks six more months to frame Citizenship Amendment Act rules
The Union Home Ministry has sought another extension of six months to frame the rules of the Citizenship (Amendment) Act, 2019 (CAA), without which it cannot be implemented. This is the seventh such extension sought by the Ministry.
Key socio-political outfits in Ladakh reject Centre's plan, harden stand on Statehood
Ladakh's two top socio-political bodies, the Leh Apex Body (LAB) and Kargil Democratic Alliance (KDA), on Saturday, rejected the Union Home Ministry's high-powered committee for the protection of land and jobs for the people of the Union Territory. The bodies hardened their stand on four key points, which include granting Statehood and special status under the Sixth Schedule of Constitution.
Over 67 lakh voters have downloaded e­-voter card, says RTI reply
Over 67 lakh voters have downloaded a digital voter ID, known as the electronic Electoral Photo ID Card (E-EPIC), from the time the document was made available until December 23, 2022, the Election Commission of India (ECI) said on Monday in a Right to Information (RTI) response obtained by The Hindu. Along with e-PAN and e-Aadhaar, the E-EPIC is one of the few generally accepted identity documents that can be downloaded as a legally valid PDF file.
NIA files charge sheet in Kolkata's Mominpur clashes
More Related News
While the RBI did not name the conglomerate, the recent rout in Adani Group shares has triggered widespread concern about the group's level of indebtedness and its ability to meet its debt obligations.
Ministers will then start on an outreach programme to spread the word in States
The Union Budget assumes a nominal GDP growth of 10.5% in 2023-24, which implies a projected inflation rate of just 4%, given the economic survey's baseline real GDP growth projection of 6.5%. How does this fare against the figures of the previous governments?
Market experts believe that putting in this framework means intra-day trading would require 100% upfront margin.
The stock prices of seven Adani group companies have lost significant value with Adani Total Gas shares taking the biggest plunge of 56% since January 24
Air fare rationalisation and route stabilisation for India-Malaysia flights will push tourist arrivals to pre-pandemic levels, says Malaysia Tourism Promotion Board
TVS Motor (Singapore) Pte. Ltd., a wholly owned subsidiary of TVS Motor Company, has made a strategi
In October 2022, Finance Minister Nirmala Sitharaman had attributed the delay to a software upgrade and assured that credits will be visible soon
Finance Minister Nirmala Sitharaman presented her fifth Budget speech in Parliament on Wednesday
HDFC, Tata Steel, Bajaj Finance, NTPC, Power Grid and HDFC Bank were the major laggards.
A total of 1,090 snags were faced by airlines in the last two years