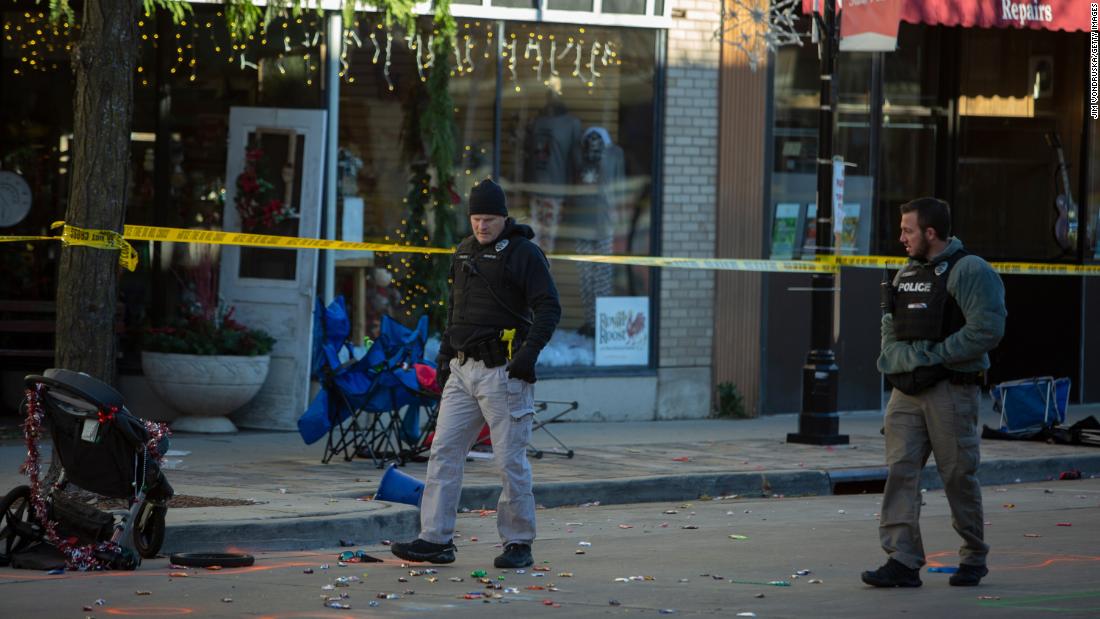 More than a dozen remain hospitalized after deadly Waukesha parade crash
CNN
More than a dozen people remain hospitalized after a driver rammed an SUV through a Christmas parade in Waukesha, Wisconsin, over the weekend, killing six people and injuring dozens more.
The youngest victim was an 8-year-old boy, who died of his injuries on Tuesday, according to his family.
More Related News
Denise Anderson, Otis Anderson Jr.'s mother, told authorities in Jacksonville, Florida, that an argument over a dog bite led to the shooting death of the former University of Central Florida football star.
Vice President Kamala Harris' chief spokesperson and senior adviser Symone Sanders is leaving the Biden administration at the end of the year, according to a source familiar with the decision.
Scientists don't know yet exactly how well the current Covid-19 vaccines protect against the new Omicron variant that is now here in the US, but what they do know is that people shouldn't wait to get a vaccine or booster.
President Joe Biden has spent hours over the last week peppering his medical team with questions about the quickly spreading Omicron variant of the coronavirus, pressing them for more data and asking when his team would know more.
CNN reporters offered up three television reports this week on the US drug crisis, looking at opioids, heroin, meth and fentanyl in an attempt to show how they enter communities, the toll they take and efforts to cut down on them.
Dozens of women who say they were sexually abused by former gynecologist Robert Hadden reached a settlement with the hospital system that employed him that will allow them to seek money from a $71.5 million victims' compensation fund.
Former President Donald Trump showed "a flagrant lack of regard for public health" and endangered White House staff by not disclosing a positive Covid-19 test he received last year, his former communications director said Wednesday.