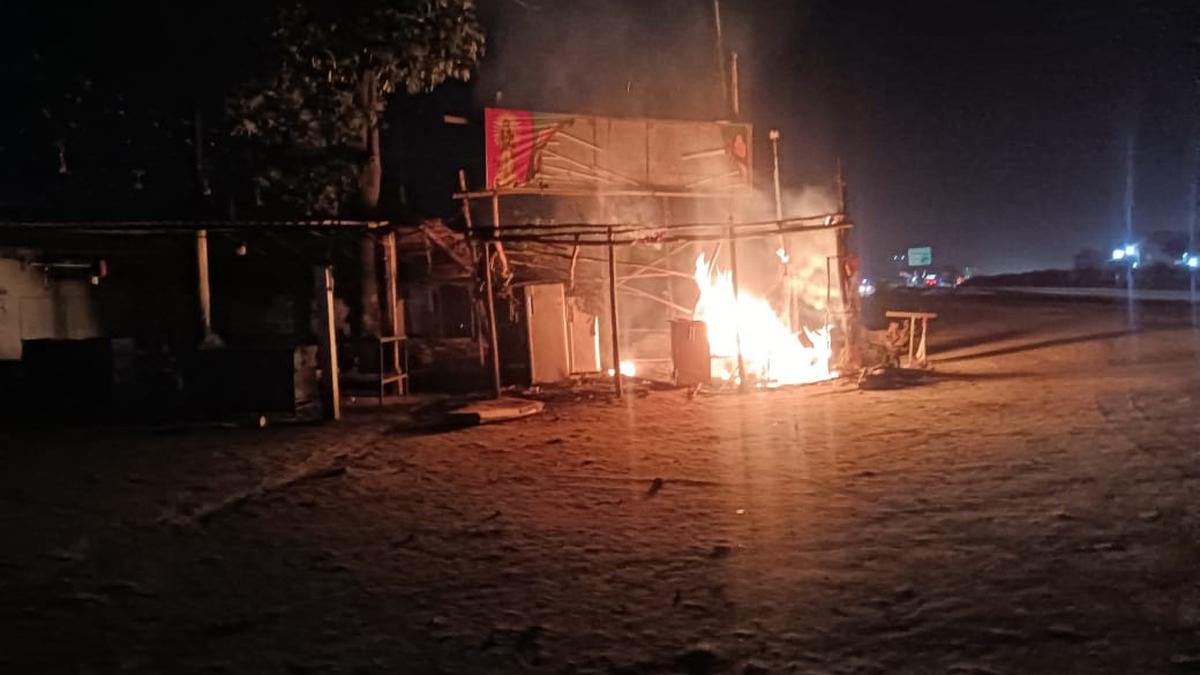 Molotov cocktail hurled at a hotel in Erode
The Hindu
Erode
In the wee hours of Sunday, an unidentified person hurled a molotov cocktail at a hotel at Nasiyanur on the Coimbatore-Salem National Highway in Erode district.
According to police, the person who hurled the molotov cocktail came in car. In the attack, the front portion of the hotel, and refrigerators were damaged. When informed, firefighters rushed to the spot and extinguished the fire within 20 minutes.
The Perundurai police verified the CCTV footage near the hotel. They also brought a sniffer dog to the spot, which ran some distance but couldn't identify anyone.
Police investigation has revealed that there was enmity between the hotel owner Arjunan and a party functionary, who runs another hotel in the locality. The police have registered a case and are investigating.
More Related News
Construction is in progress for 593 facilities. Chennai has the most number of these centres, with a total of 200 coming up. The centres will ensure immediate treatment for people, especially those who are living in urban slums, says official
The ST Commission sought a report on what action had been taken on complaints of lack of mental health support for SC, ST students
Appearing before a Bench led by Chief Justice of India (CJI) D.Y. Chandrachud, senior advocate Abhishek Manu Singhvi, representing AAP mayoral candidate Shelly Oberoi, said the causes of the delay was "brazen" and amounted to a "murder of democracy"
Bano's lawyer Shobha Gupta mentioned the matter for urgent hearing; said new Bench must be constituted as Justice Trivedi had recused herself from hearing plea
People visiting the hospital have to walk on the stretch to board buses at Puttuthakku village, around 500 metres from the hospital. An official from the NHAI says the lane will be re-laid soon
The General Administration Department was directed to carry out necessary amendment to the rules
It has always been different with Australia. There is a purity to India-Australia cricket that is mi
She urged people of poll-bound Tripura to break myth of a double-engine government and vote only for her party, to introduce 'Bengal model' of governance