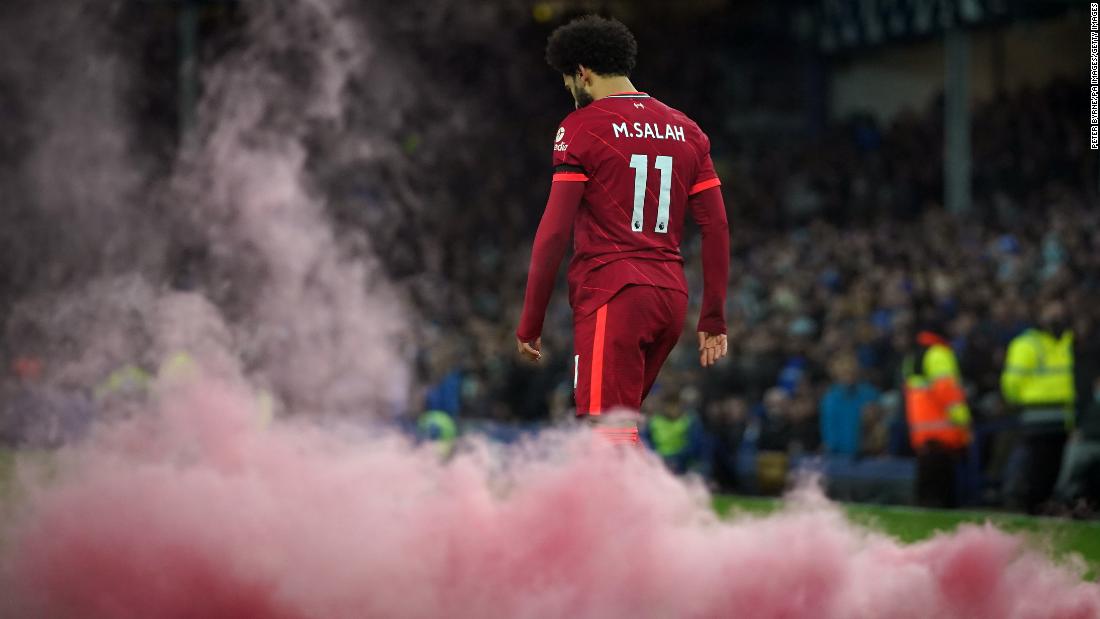 Mo Salah and Karim Benzema make mockery of Ballon d'Or rankings
CNN
If Mohamed Salah and Karim Benzema felt wronged by their Ballon d'Or rankings, then the pair begun their revenge arcs in the most emphatic way possible on Wednesday.
Top scorers in the Premier League and La Liga this season, the pair have dazzled throughout 2021, yet neither made the podium for football's premium individual accolade on Monday -- won for the seventh time by Lionel Messi. Benzema was pipped to third spot by Chelsea's Jorginho, while Salah finished seventh.
The perceived injustice of Salah's finish was exacerbated by its implication that he was only the fourth best performing Premier League player throughout the calendar year -- Manchester United's Cristiano Ronaldo and Chelsea's N'Golo Kante joining Jorginho in placing above the Egyptian.
More Related News
While catchy songs from "Encanto" are topping the charts, Disney's latest animated film is drawing praise for another reason: the way the movie portrays trauma and healing.
The band Every Time I Die has split over an apparent disagreement with singer Keith Buckley.
Microsoft announced plans to acquire Activision Blizzard, the video game studio behind blockbuster hits like "Warcraft," "Overwatch" and "Call of Duty," in an all-cash transaction valued at $68.7 billion. Microsoft says that the move will make the company the third-largest gaming company by revenue, after Tencent and Sony.
The first full moon of the year lit up the night sky on Monday, and photographers captured its splendor.