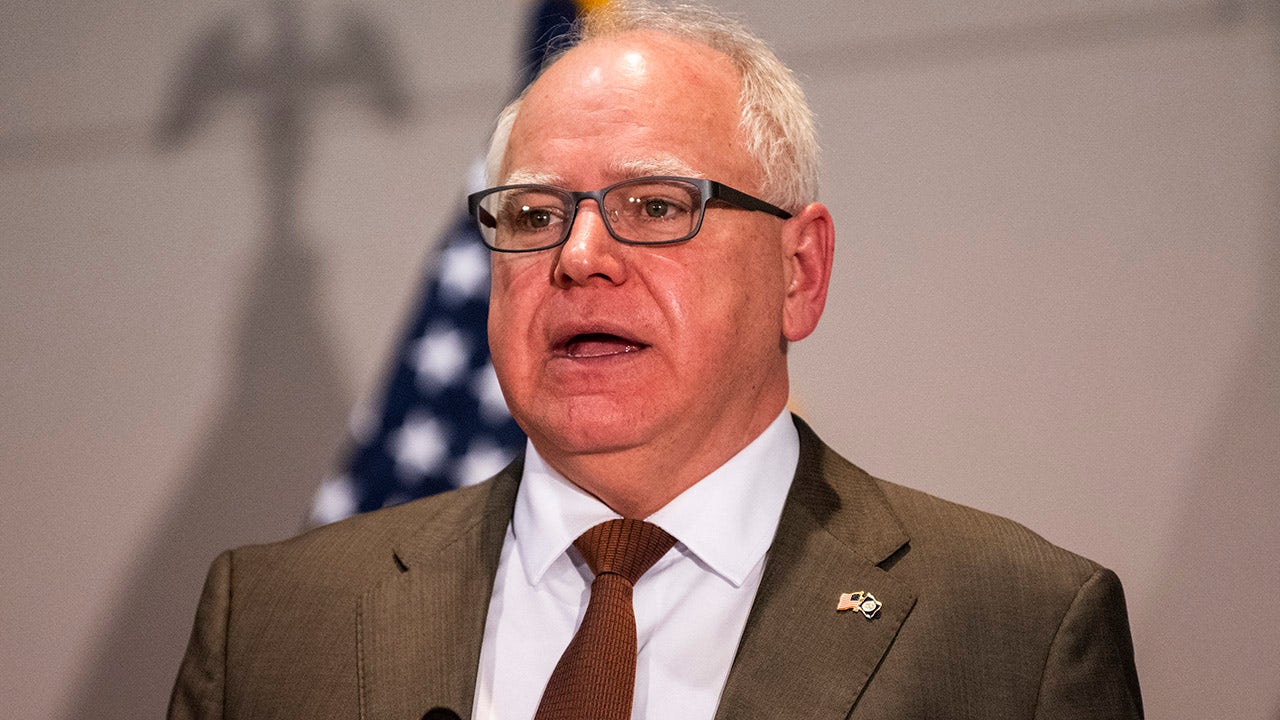 MN Gov. Walz proposes $300M for public safety, $1B for affordable housing in budget plan
Fox News
Democratic Minnesota Gov. Tim Walz unveiled plans for spending on public safety, housing, and healthcare Monday as parts of his administration's budget proposal.
Walz's overall general fund budget is expected to total in the high $50 billion range, while one-time spending from the state's $17.6 billion surplus could boost the complete package to over $60 billion. While he has made education his top priority, he reiterated Monday that his budget proposal will include some kind of rebates to taxpayers from the enormous surplus, which he said could make the difference between being evicted or not for some struggling renters.
The proposed $300 million for public safety would go to cities, counties and tribal governments across the state, based on their population, and they would get wide latitude in deciding how to spend it. Walz made a similar proposal last spring, but the Legislature was divided then between a Republican-controlled Senate and a Democratic-led house. The idea stalled and most of the surplus went unspent amid partisan stalemates. But Walz's fellow Democrats now control both chambers.
More Related News
Many of America's most prominent corporations pose a "high risk" of canceling a contract or denying services for purely ideological reasons, according to a new report.
Tickets for an anti-capitalism event being headlined by Sen. Bernie Sanders, I-Vt., will cost those who want a front row seat nearly $100.
Maine regulators have given final approval to a wind power project that would provide electricity to a minimum of 450,000 homes in New England.
Democratic Pennsylvania House Speaker Mark Rozzi, elected earlier this month as a 'compromise candidate,' says he has no intentions of forfeiting the speakership in the future.