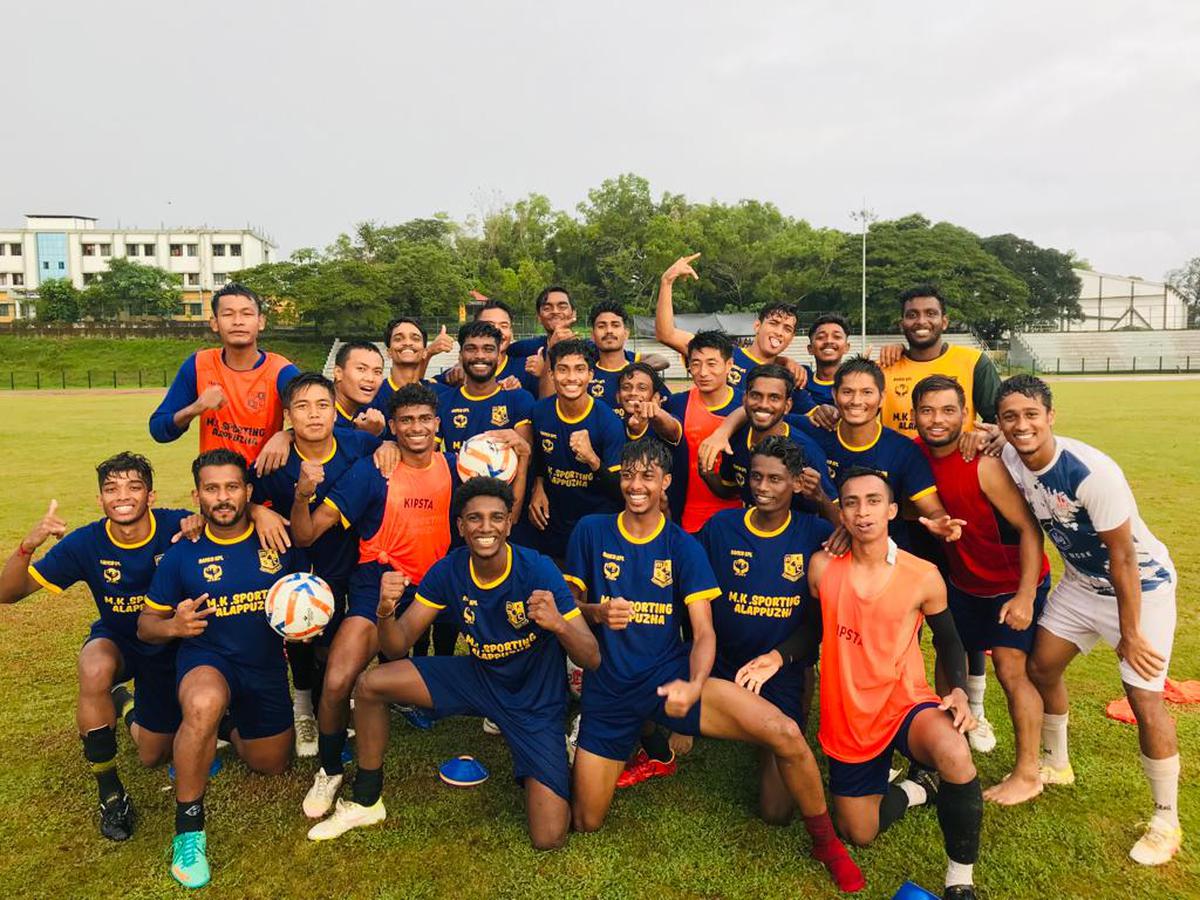 MK Sporting Club brings Alappuzha to the KPL table with a strong North East flavour
The Hindu
The club has Manipur's Milan Koijam as its chairman and carries his name
While he was working from home around a year ago, S. Akshaynand's thoughts often strayed to football. The young engineer, who was with Byju's earlier, had laid two artificial turfs in Alappuzha and had even bought an inactive football club there.
Alappuzha does not have much of a tradition in football and Akshaynand wondered how he could change that.
Around that time, Manipur's Milan Koijam Meetei, a former junior India camper and a talent scout who frequently supplied quality Northeast players to Kerala clubs, was observing the Kerala scene closely.
"Milan realised that there were a lot of northeast players coming here, so he thought of starting a club. We met through a common friend and that's how Alappuzha's Milan Koijam Sporting Club was born," said Akshaynand, the MK's managing director, in a chat with The Hindu on Thursday.
With Imphal's Milan Koijam picking up a major stake and pumping in much of the funds, the club carries his name. He is its chairman too while former KFA vice-president Vijaykumar is the club's patron.
On Saturday, a team from Alappuzha will make its Kerala Premier League debut with the MK Club coming in as a corporate entry. And it will come with a strong Northeast flavour.
"There are six players from Manipur and one each from Sikkim and Assam. Half our team could be from outside Kerala," said Akshaynand, an AFC D-licence coach who is more into football management now.
More Related News
Tite's decision to go with four forwards — Neymar, Vinicius Jr., Raphinha and Richarlison — in his attacking lineup paid off handsomely as the South Americans dominated the match and made Serbia work hard
David Castaneda netted the match-winner in the 41st minute with a free-kick to give the SDFC
Son Heung-min picked up the ball on the left flank and cut inside, skipping past two Uruguay defenders before curling a right-footed effort towards goal, but left back Mathias Olivera was able to clear it away.
India-B registers an exciting four-wicket win over India-C; the latter finishes its campaign losing all its matches
The club has Manipur's Milan Koijam as its chairman and carries his name
Spain routed Costa Rica 7-0 in their World Cup opener, while also completing a record 1,003 passes for a 90-minute game
A video on Japanese fans cleaning up the Khalifa International Stadium after their team's win
Embolo, who was born in Cameroon's capital Yaounde, lived in France and later relocated to Switzerland, is playing in his second World Cup
Rohan Chakravarty is a cartoonist and illustrator from Nagpur. His series, 'Green Humour', consists