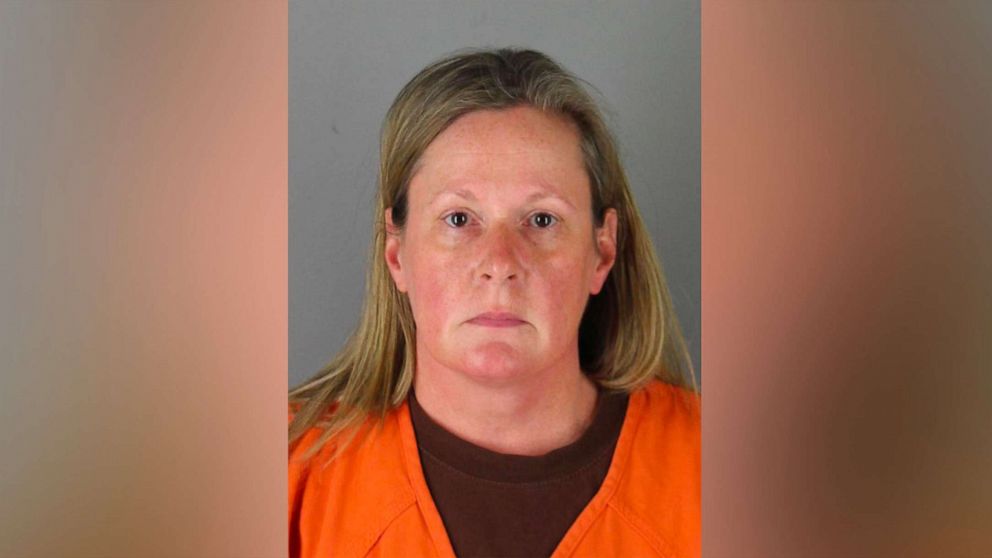 Minneapolis police officer charged in death of Daunte Wright to appear in court
The former Brooklyn Center officer, Kim Potter, is charged with second-degree manslaughter in the fatal shooting of Daunte Wright.
The former police officer who killed Daunte Wright, a 20-year-old Black man, is scheduled to appear in court for a pretrial hearing on Monday at 1:30 p.m. Former Brooklyn Center Officer Kim Potter is charged with second-degree manslaughter in the fatal shooting of Wright. Potter shot and killed Wright on April 11 during a traffic stop in Minnesota. Police say they pulled Wright over for expired registration tags but arrested him after discovering an outstanding warrant for his failures to appear in court on prior charges. Body camera footage shows officers trying to arrest Wright but the 20-year-old frees himself and re-enters his car. The officers and Wright appeared to scuffle as the cops attempt to pull Wright from the car. In the footage, Potter repeatedly yells "Taser" before shooting a single shot in Wright's chest with her firearm. Wright drove away, and the car drove several blocks before crashing. At an April 12 press conference, then-Brooklyn Center Police Chief Tim Gannon said he believes Potter meant to deploy her stun gun when she shot Wright. Gannon said the department trains officers to carry their handguns on the side of their dominant hand and to carry the stun gun on the "weak" side.