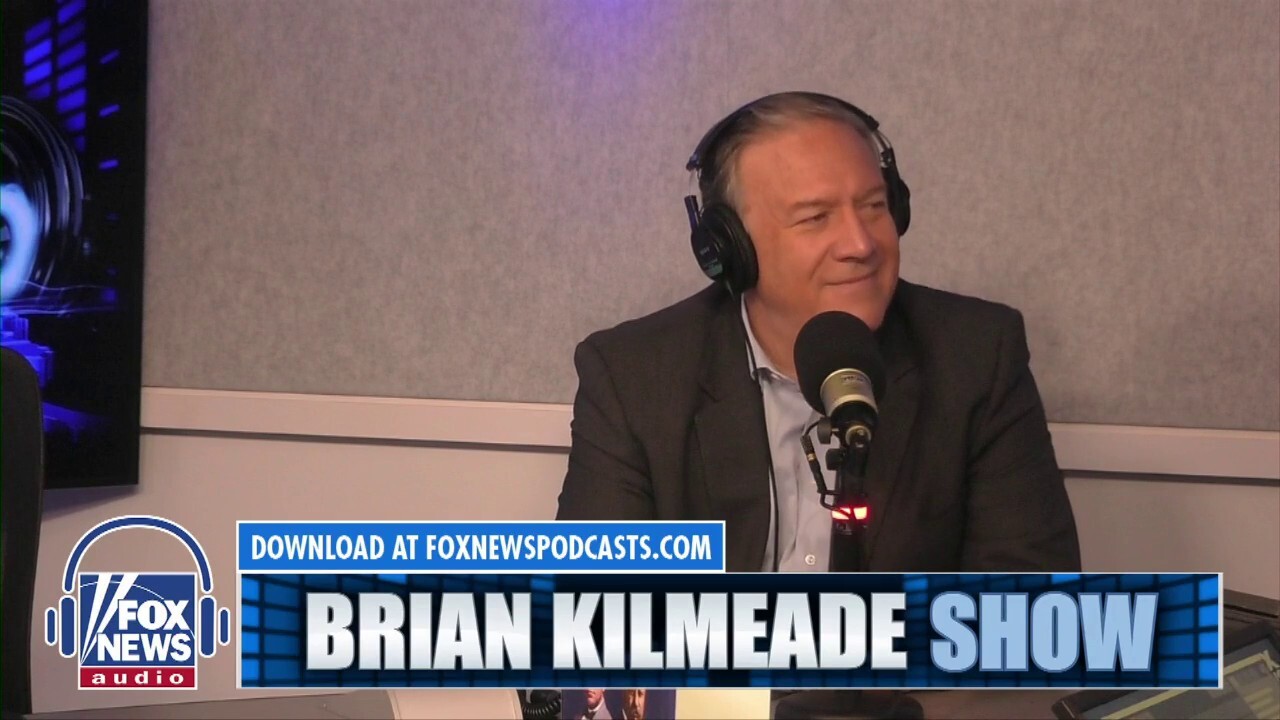 Mike Pompeo sounds alarm on Iran prisoner swap: 'Terrified' for Americans abroad
Fox News
Former Secretary of State Mike Pompeo reacts to President Biden's prisoner swap with Iran, saying the move shows the world "what the price is" for Americans.
MIKE POMPEO: Happy to have them home. Terrified of what that means for Americans traveling all across the world. We now have allowed the extortion racket in Iran to grow. We've put a price on American heads, 2 billion bucks apiece. Call it just for simple Kansas math. And we know this. This will incentivize the Iranians, the North Koreans. We've seen what Putin has done. They'll take more Americans. And so the way you get prisoners home is American power. You punish people who take Americans hostage. What we did, we got Pastor Brunson home. We didn't pay a nickel. I brought back three Americans who were imprisoned in North Korea. We didn't pay a nickel. Instead, now we pay ransom. Billion bucks a person. And you can bet that Iran will hold an American before too long. And we now know what the price is.
The five American citizens being released in a prisoner exchange with Iran are on their way to the U.S., White House officials have confirmed.
The five Americans and two family members arrived in Doha, Qatar on Monday after leaving Iran. White House officials touted the move as President Biden reuniting families. In the exchange, the U.S. offered up five Iranian prisoners and returned $6 billion in frozen funds for use in Iran.
More Related News
President Biden announce on Thursday that the U.S. would be providing a $325 million security assistance package to Ukraine, after meeting with Volodymyr Zelensky.
Polish Prime Minister Mateusz Morawiecki announced Wednesday his country would no longer send weapons to Ukraine, saying Poland is planning to modernize its weaponry.
Sen. JD Vance, R-Ohio led 28 other lawmakers in a letter rejecting the White House's request for an additional $24 billion in funding for Ukraine.
The Violet Crown City Church in Austin, Texas decided to attempt a service that was generated entirely by the artificial intelligence application ChatGPT on Sunday,
Armenia took control over the region in 1994 following the fall of the Soviet Union, but Azerbaijan gained it back following heavy fighting in 2020 as part of a ceasefire agreement.
No one knows when and how the war in Ukraine will end. But any outcome that constitutes a victory for Russia would be catastrophic for American security.
Iranian President Ebrahim Raisi blamed the U.S. and other Western countries for the unrest in his country last year, accusing the U.S. of attempting to destabilize Iran.
Protesters call out President Biden's $6 billion deal with Iran while demanding justice for the victims who were killed under Iranian President Ebrahim Raisi's regime.
A dozen people were killed and four others became injured Tuesday after two tornadoes within hours made landfall in the Jiangsu province of eastern China.
In the latest clash between Palestinians and Israelis, six Palestinians, including three militant fighters, died across the West Bank and Gaza Strip.
FOX News host Jesse Watters gives his take on the Ukrainian president's address to the United Nations on "Jesse Watters Primetime."