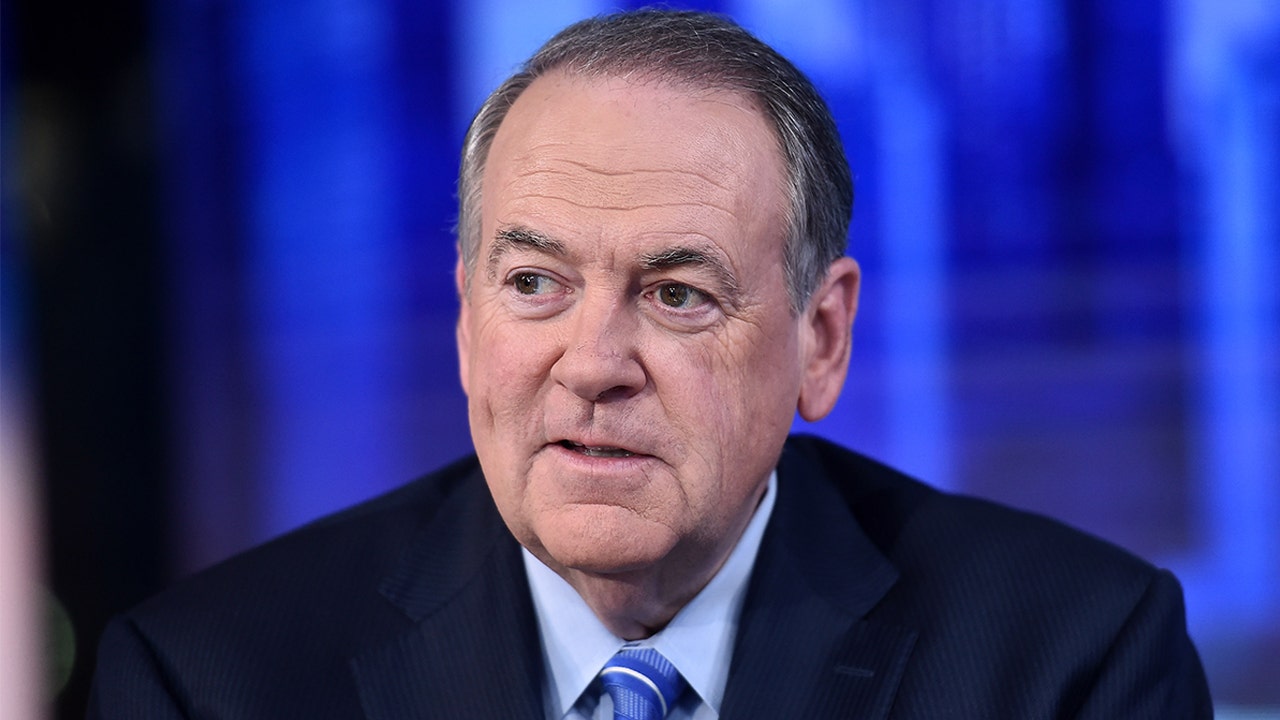 Mike Huckabee predicts 'huge electoral sweep' for Republicans in 2022, blasts Biden's 'disastrous policies'
Fox News
Mike Huckabee blasted President Biden's "disastrous policies" when it came to his handling of the economy and the coronavirus pandemic, and predicted a "huge electoral sweep" for Republicans in the 2022 midterm elections.
"This is the guy who a year ago said, 'I'm going to shut COVID down.' The only thing he shut down, Katie, is the economy," Huckabee told guest host Katie Pavlich after she played a video clip of Biden speaking in a meeting on efforts to fight the pandemic.
"I think there's going to be a movie out this year, and it's going to be called, 'Honey I Shrunk the Economy,' starring Joe Biden," he said. "My gosh, I can't imagine anybody looking at the current state of America and saying, 'Man, we're on the right track. We're really, really just smooth sailing right now.' It's stunning to see how rapidly this administration has pretty much collapsed."
More Related News
Wisconsin's Supreme Court justices have begun endorsing candidates in a quickly-approaching election to a seat that will determine the balance of power.
There were approximately 150,000 migrant encounters at the southern border in January, multiple sources tell Fox News, the lowest number since February 2021.
Vanroy Evan Smith's ex-wife feared for her own safety in the weeks leading up to the murder of California doctor Michael Mammone last Wednesday, her father said.
Conservatives preempted President Biden's State of the Union address on Tuesday with their own thoughts on the state of the United States.
Virginia Commonwealth lawmakers approved a bill on Tuesday to designate the Chincoteague Island pony as the official state horse, with 93 yays and seven nays.
Indiana lawmakers have advanced a proposal for the first time that, if passed into law, would allow illegal immigrants to obtain state-issued cards allowing them to drive.
President Biden's nominee for a federal judgeship in Washington state is facing scrutiny for what critics call a lack of legal knowledge and experience.
Rep. Katie Porter hailed the significant rise in fentanyl seizures at the southern border in recent years as a "success," during a House Oversight Committee hearing.
The Internal Revenue Service is moving ahead with a proposal to crack down on service industry tip reporting in an effort the agency said would provide "certainty to taxpayers."
House GOP lawmakers went after President Biden on the debt ceiling, and his handling of the Chinese surveillance balloon and the border crisis ahead of the State of the Union address Tuesday.
Gen. Minihan recently said he has a 'gut feeling' the U.S. will soon be at war with China, but too many senior officials distanced themselves from his forecast.