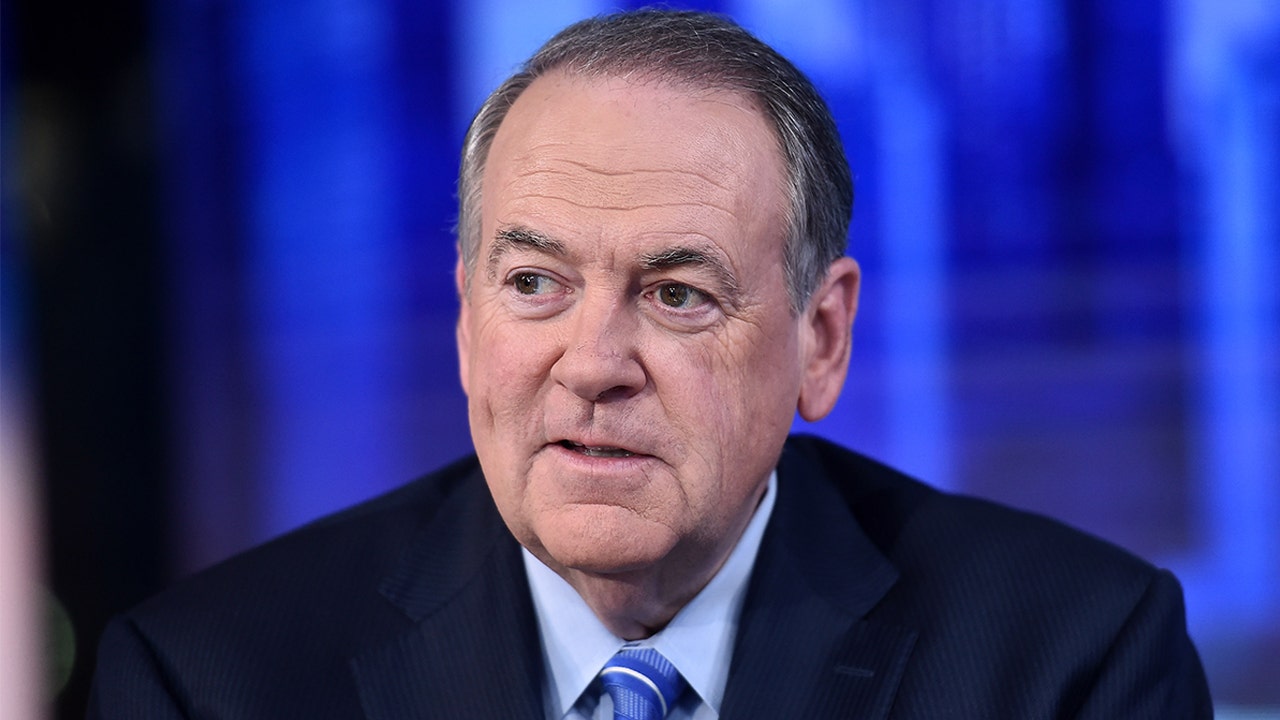 Mike Huckabee predicts 'huge electoral sweep' for Republicans in 2022, blasts Biden's 'disastrous policies'
Fox News
Mike Huckabee blasted President Biden's "disastrous policies" when it came to his handling of the economy and the coronavirus pandemic, and predicted a "huge electoral sweep" for Republicans in the 2022 midterm elections.
"This is the guy who a year ago said, 'I'm going to shut COVID down.' The only thing he shut down, Katie, is the economy," Huckabee told guest host Katie Pavlich after she played a video clip of Biden speaking in a meeting on efforts to fight the pandemic.
"I think there's going to be a movie out this year, and it's going to be called, 'Honey I Shrunk the Economy,' starring Joe Biden," he said. "My gosh, I can't imagine anybody looking at the current state of America and saying, 'Man, we're on the right track. We're really, really just smooth sailing right now.' It's stunning to see how rapidly this administration has pretty much collapsed."
More Related News
The United States has committed to building no new coal plants and phasing out existing plants as part of its plan to tackle climate change
House Speaker Mike Johnson, R-La., said Saturday that it's a 'necessary step' to move forward with a formal impeachment inquiry vote against President Biden.
One person is dead, four others are injured after a shooting inside a homeless encampment in Las Vegas, while cops in LA are searching for a serial killer targeting the homeless.
Americans have forgotten how to be considerate of others. Maybe it was COVID or new technology. But we need to do better. Here are 18 ways you can stop annoying everyone right now.
The North Korean regime is warning the U.S. that any attempt to interfere with the military spy satellite launched last month would be a declaration of war.
An exclusive video captures the moment a boat full of suspected illegal migrants lands in Malibu. The landing is close to where Hollywood celebrities live.
Democratic strategist James Carville attacked GOP Speaker Mike Johnson, saying he and "Christian nationalists" are a "bigger threat than al-Qaeda" while sitting down with Bill Maher.
The Paraguayan government fired a senior official after he signed a deal with the fictional country created by a Hindu cult leader who fled India after facing charges of kidnapping children and confining them to his temple and allegedly raping one of his disciples.
Katie Ferguson, a mother of two, is feared to be dead after she vanished during a cross-country trip with her ex-boyfriend, who is facing a federal gun charge.
As the 2024 Republican presidential nominating calendar approaches, Chris Christie ups his game in the first primary state of New Hampshire and vows to qualify for the next debate.
A Southern California Sheriff's sergeant was hospitalized about being shot by a suspect during a call in Victorville, the San Bernardino County Sheriff's Department said Friday.