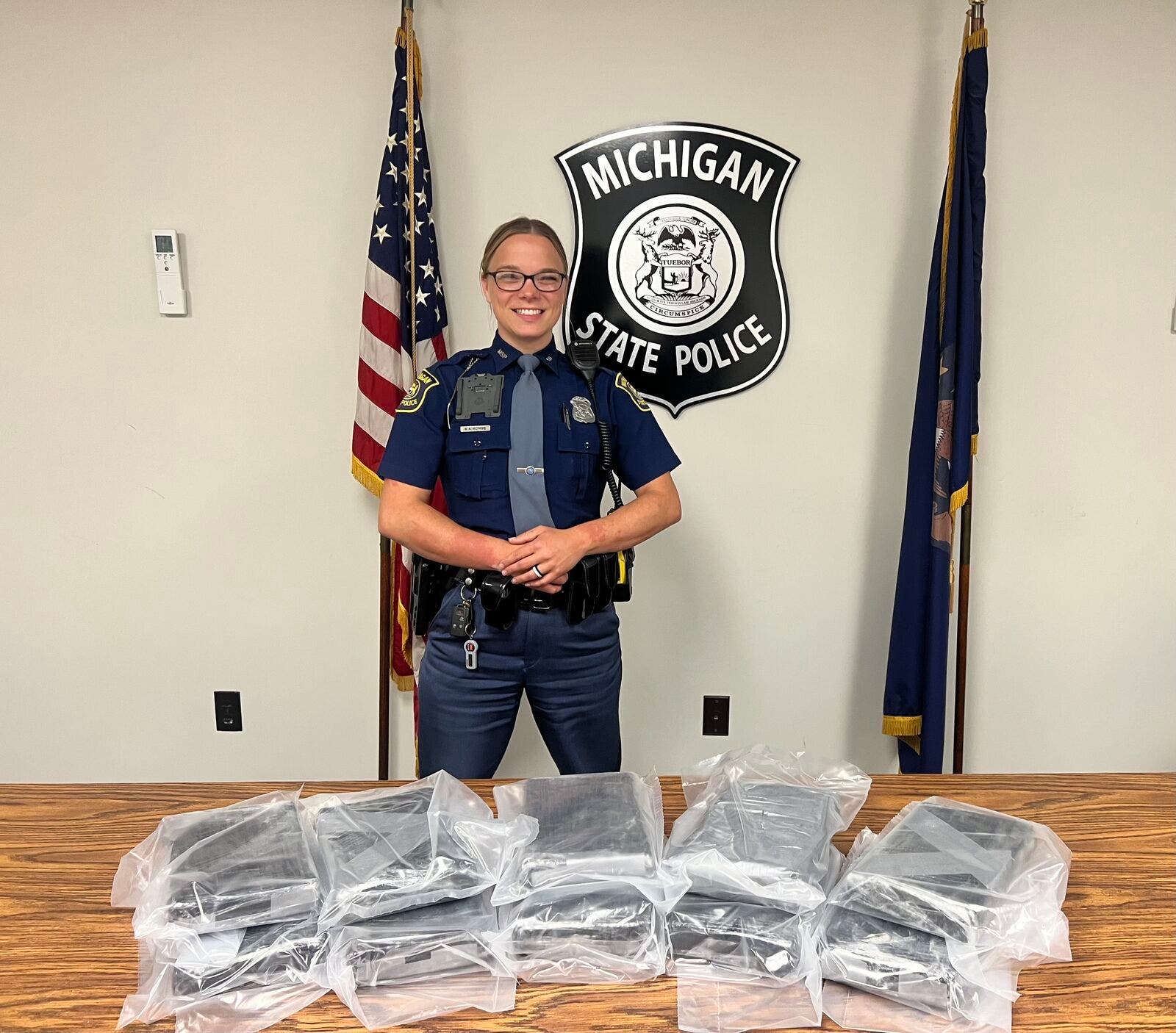 Michigan police seize nearly $1 million worth of cocaine, 3 suspects arrested
Fox News
Nearly $1 million worth of cocaine was seized during a traffic stop in Michigan. Three people were arrested after police found 22 pounds of the drug in the car.
But the driver took off before the search could be conducted. A woman and two small children were also in the car.
The vehicle would later crash, but there was nobody inside when troopers arrived. Troopers discovered 22 pounds of cocaine in the car.
More Related News
A West Virginia woman is seeking justice after her husband was shot at eight times and killed while their family was on vacation in Myrtle Beach, South Carolina.
President Joe Biden's national approval rating jumped to 40% this week according to a new poll, after Democrats succeeded in passing major legislation into law.
A former Virginia police sergeant who stormed the Capitol could be sentenced to up to eight years in prison if the judge takes the federal prosecutors' recommendation.
'Fox & Friends' host Brian Kilmeade slams the Biden administration and Mayor Eric Adams on the border crisis as migrant buses land in liberal-led cities.
Convicted murderer Scott Peterson will soon learn whether or not he will be granted a new trial after his Wednesday hearing was delayed due to COVID exposure.
"Squad" unity surrounding the Inflation Reduction Act seems uncertain despite the group's previous attacks on Joe Manchin and Kyrsten Sinema over opposition to Biden's agenda
FBI Cincinnati confirmed armed suspect attempted to breach their office and fled the scene, sparking a pursuit by Ohio State Highway Patrol.
A bill introduced in both chambers of Congress would give a pathway to citizenship to more than 70,000 evacuees brought to the U.S. after the Afghan withdrawal.
Vulnerable Texas Democrat Congressman Henry Cuellar anncounced that he will support the Manchin-Schumer social spending and taxation bill, alleviating Democrats' worries.
A 5-year-old boy in Chicago was hit by a red Jeep and run over a second time by another vehicle while in the Edgebrook neighborhood on Wednesday night, authorities said.
Hunter Biden in 2016 solicited donations for a Dem House candidate while also working on business deals with the same candidate's business partner linked to the CCP.