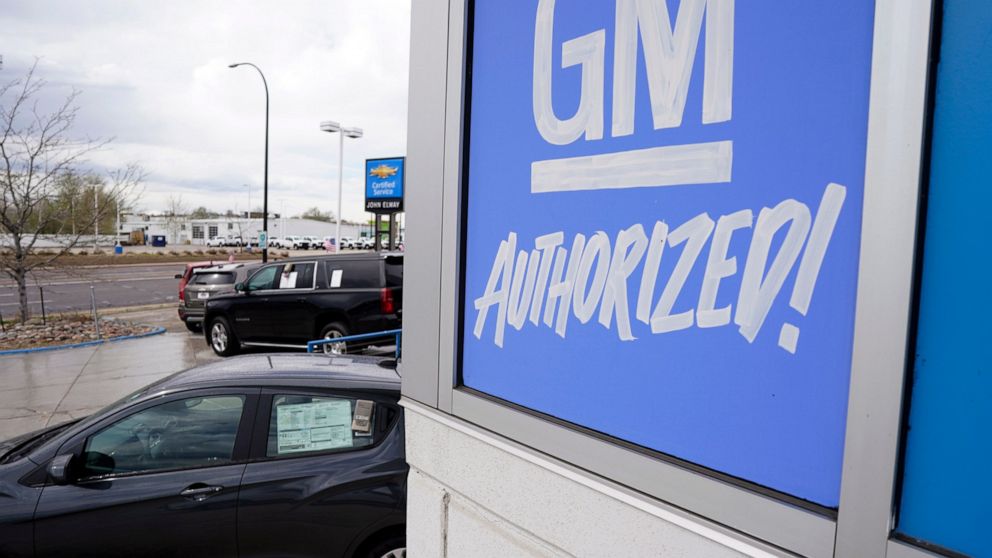 Michigan OKs $824M in incentives for GM's EV, battery plants
ABC News
Michigan's economic development board has approved $824 million in incentives and assistance for General Motors Co. to put electric vehicle and battery plants in its home state, adding as many as 4,000 jobs
LANSING, Mich. -- Michigan's economic development board on Tuesday approved $824 million in incentives and assistance for General Motors Co. to put electric vehicle and battery plants in its home state, adding as many as 4,000 jobs.
The Detroit-based automaker plans to spend up to $4 billion converting and expanding its Orion Township assembly factory to make electric pickup trucks and $1.5 billion to $2.5 billion building a third U.S. battery cell plant with a joint-venture partner in Lansing.
The package was unveiled and authorized by the Michigan Strategic Fund Board. It includes a $600 million grant to GM and Ultium Cells, the venture between the carmaker and LG Energy Solution, and a $158 million tax break for Ultium. The board also approved $66.1 million to help a local electric utility and township upgrade infrastructure at the battery factory site.
"The shift to electrification is truly revolutionary, and investment decisions being made now will have positive or detrimental impacts on regions for decades to come. The important of securing this investment to both the local and broader state economy cannot be overstated," state economic development officials wrote in a memo requesting the incentives. They are separate from locally approved incentives, including a special power rate for the battery plant and tax abatements.
More Related News
The head of the International Energy Agency is urging countries and investors not to use Russia's invasion of Ukraine as a reason to increase fossil fuel investments
Shares are mixed in Asia in cautious trading after Wall Street rumbled to the edge of a bear market on Friday
President Joe Biden is set to launch a long-anticipated Indo-Pacific trade pact on Monday
The average U.S. price of regular-grade gasoline spiked 33 cents over the past two weeks to $4.71 per gallon
President Joe Biden is expected to come out with a list of countries that will join an Indo-Pacific trade pact, but Taiwan won't be among them
The much-ballyhooed World Economic Forum in the Swiss Alpine town of Davos gets underway this week after a two-year hiatus due to the COVID-19 pandemic
With prices across the economy soaring at their fastest pace in decades, you might think Americans would tap the brakes on spending
The World Economic Forum is encouraging European attendees to come to its exclusive gathering in the Swiss Alps by train
The Vatican's sprawling financial trial may not have produced any convictions yet or any new smoking guns
President Joe Biden is tending to both business and security interests as he wraps up a three-day visit to South Korea on Sunday
The incident points to a toxic blend of circumstances, including heightened social media use, experts told ABC.