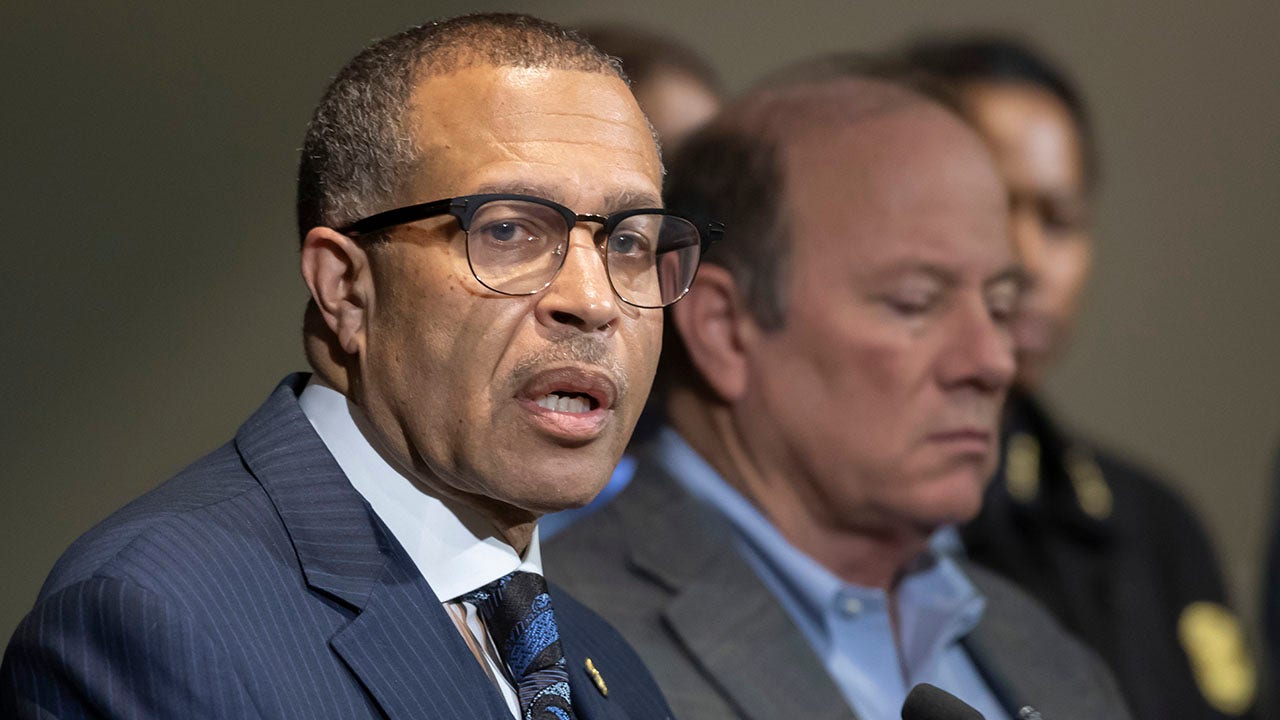 Michigan Bureau of Elections says top GOP gubernatorial candidates ineligible for ballot
Fox News
Two of the most prominent Republicans running for governor in Michigan are ineligible after failing to submit enough valid signatures to make it on the ballot.
Gubernatorial candidates are required to submit 15,000 valid signatures to appear on the state ballot. According to the bureau, the affected candidates were victimized via a series of petitioners who obtained nothing but invalid or otherwise unusable signatures, putting them well below the mark.
"Michigan's petition process is fatally flawed because it easily allows criminals to victimize candidates for public office and their thousands of supporters who legitimately sign petitions," Johnson said of the situation in a campaign statement Monday. "We must bring quality to the petition process by allowing campaigns a mechanism to compare signatures that are gathered by circulators with signatures on the Qualified Voter File to ensure their legitimacy."
More Related News
A Georgia prosecutor filed petitions for ex-Trump adviser Rudy Giuliani and Sen. Lindsey Graham, R-S.C., in a criminal probe into an alleged effort to influence the 2020 election.
Vice President Kamala Harris delivered a 30-minute interview in New Orleans under an official White House sign that misspelled the name "Louisiana" over the weekend.
Chrystul Kizer, alleged sex trafficking victim, can use an immunity defense to prove that she killed Randall Volar as a direct result of being trafficked when she was 17.
FBI Director Christopher Wray warned that China poses the greatest threat to the economic and national security of not only the United States, but western allies.
Texas Rep. Chip Roy joined "America's Newsroom" to call for Texas to invoke constitutional powers to secure the southern border, which the federal government has refused to do.
A Texas 6-year-old boy drowned during a July Fourth house party almost eight years after a 4-year-old drowned at the same home. The 4-year-old's mother sued the resident, claiming negligence.
Sen. Tommy Tuberville, R-Ala., slams Transportation Secretary Pete Buttigieg for failed energy policies and blaming oil and gas companies for soaring prices.
America's armed forces are facing the worst recruiting crisis and Biden's Pentagon is blaming the economy. But the reality is far more troubling.
A man from Florida is charged with raping a woman near the bar at Walt Disney World Dolphin Resort the night after security had to separate him and his wife after a fight at the hotel.
Democratic Senate candidate Gary Chambers, Jr. criticized President Joe Biden over inflation and accused him of "taking away people's rights" during a radio interview last week.
Former Trump admiinistration White House counsel Pat Cipollone will testify in a private meeting with the House January 6 committee on Friday, Fox News has confirmed.