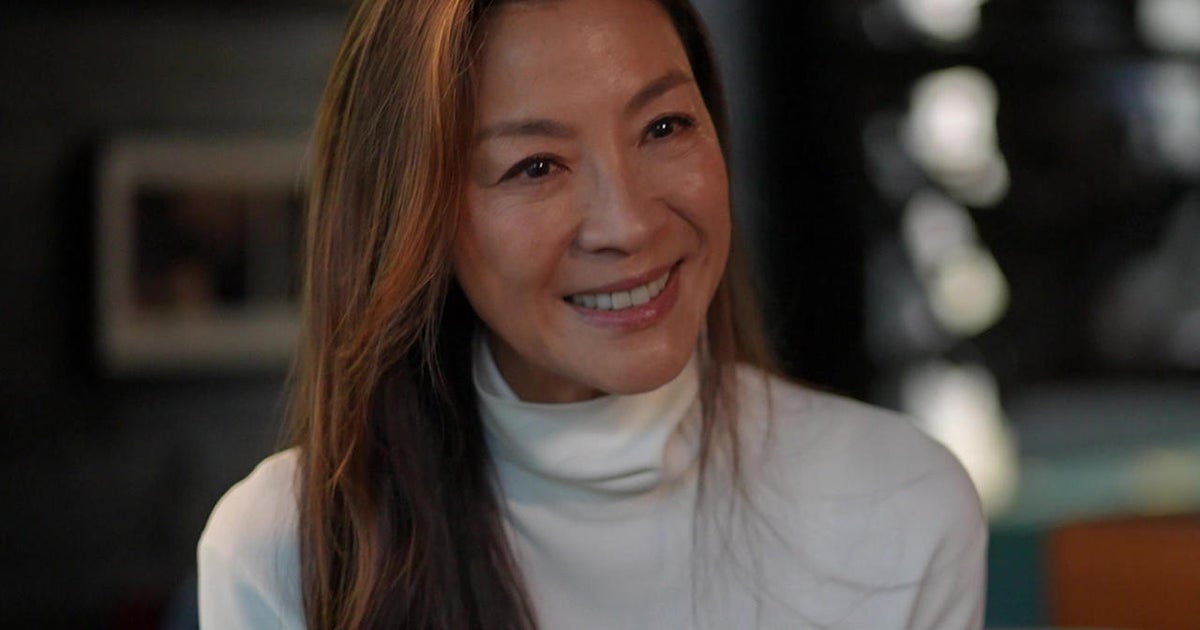 Michelle Yeoh on "Everything Everywhere All at Once"
CBSN
It's not a typical morning routine: "Roundhouse kicks, the sidekicks, the back kicks. And just do the shadowboxing by myself, every morning before I go to work," said actress Michelle Yeoh. That work showcases Yeoh's physicality, be it mesmerizing battle scenes in "Crouching Tiger, Hidden Dragon," or daring stunts as a "Bond Girl" in "Tomorrow Never Dies"; yet she can pack that intensity into a simple line of dialogue, as in "Crazy Rich Asians."
Now, after decades of acting, she's getting more recognition than ever. Time magazine named Yeoh Icon of the Year. She's been nominated for a Golden Globe, and is a frontrunner for an Oscar nod, for her performance in the trippy "Everything Everywhere All at Once."
To watch a trailer for "Everything Everywhere All at Once," click on the video player below: