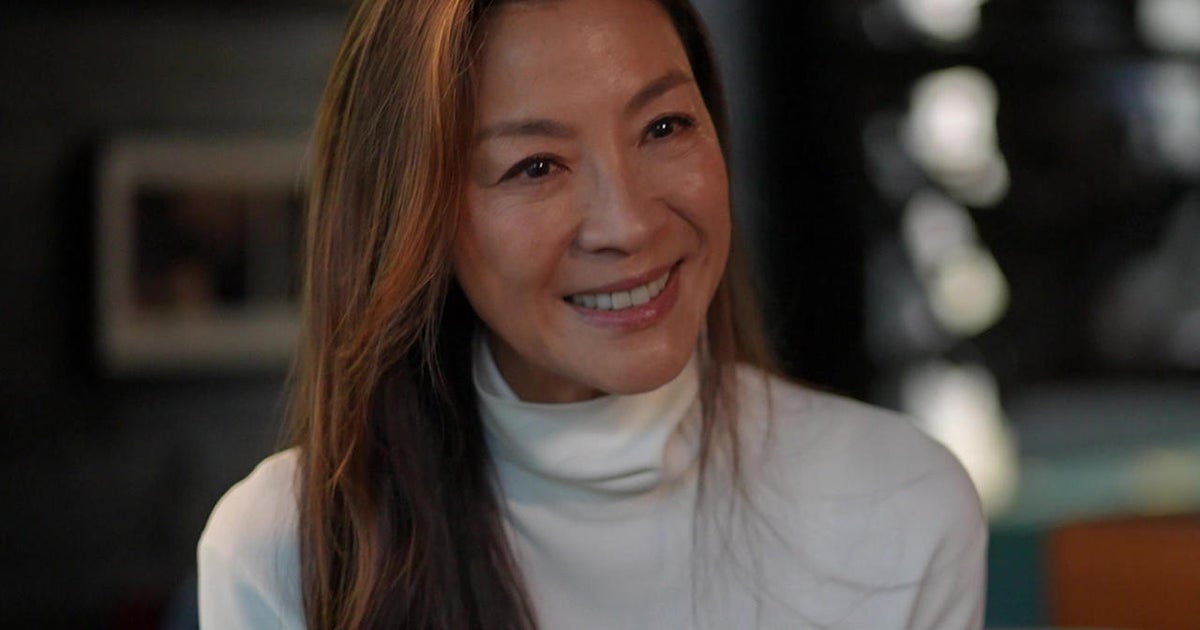 Michelle Yeoh on "Everything Everywhere All at Once"
CBSN
It's not a typical morning routine: "Roundhouse kicks, the sidekicks, the back kicks. And just do the shadowboxing by myself, every morning before I go to work," said actress Michelle Yeoh. That work showcases Yeoh's physicality, be it mesmerizing battle scenes in "Crouching Tiger, Hidden Dragon," or daring stunts as a "Bond Girl" in "Tomorrow Never Dies"; yet she can pack that intensity into a simple line of dialogue, as in "Crazy Rich Asians."
Now, after decades of acting, she's getting more recognition than ever. Time magazine named Yeoh Icon of the Year. She's been nominated for a Golden Globe, and is a frontrunner for an Oscar nod, for her performance in the trippy "Everything Everywhere All at Once."
To watch a trailer for "Everything Everywhere All at Once," click on the video player below:
More Related News
Pro wrestling legend "Superstar" Billy Graham has died, World Wrestling Entertainment says.
Actor Johnny Depp said he has "no further need for Hollywood" during an appearance at the Cannes Film Festival for the premiere of his film "Jeanne du Barry."
May is Lupus Awareness Month and Toni Braxton is using the opportunity to speak out about living with this chronic autoimmune disease.
Nine months after he was stabbed and seriously injured onstage, author Salman Rushdie made a public appearance at the British Book Awards on Monday evening.
Nestled between a New York City church and a small Mediterranean restaurant, the Rattlestick Theater, on Waverly Place, conjures up powerful memories for Jeremy Strong. "I mean, everything has changed, and nothing has changed," he said, while visiting along with Turner Classic Movies host and "Sunday Morning" contributor Ben Mankiewicz.
Jamie Foxx's daughter says her dad has been out of the hospital for weeks after suffering a health complication last month. Corrine Foxx shared the update on Instagram after reports that Foxx's condition had worsened surfaced online.
Calling all Kyles: The City of Kyle, Texas, is holding a Kyle Fair, hoping to break the world record for largest same-name gathering. The event will be held on May 21 at, of course, Lake Kyle Park.
Pop icon Debbie Gibson, who took the music world by storm in the 1980s at the age of 16, is gearing up for her encore tour starting later this month for her album, "The Body Remembers."
"Selling Sunset" star Chrishell Stause and singer G Flip are married. Stause, a realtor and actress, share the news on Instagram, writing: "Love doesn't always go as planned…Sometimes it's immeasurably better."
Beyoncé kicked off her 57-date Renaissance World Tour in Stockholm, Sweden, on Wednesday with futuristic panache.