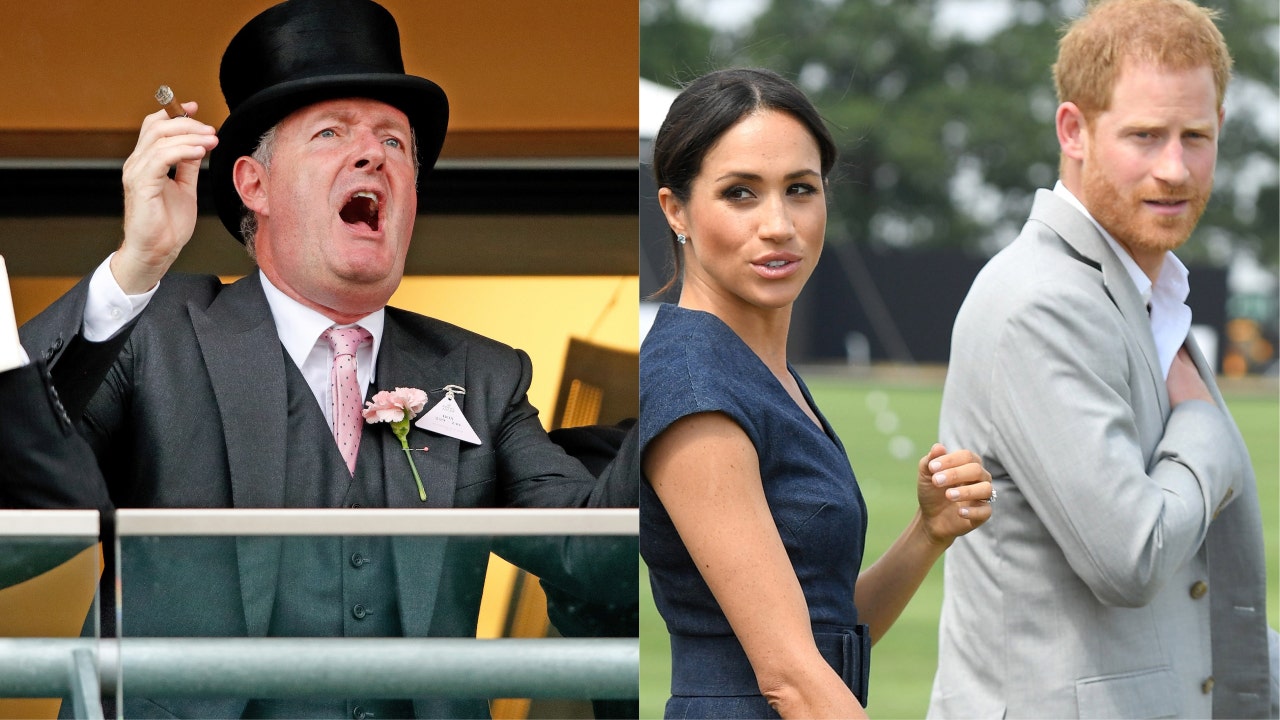 Meghan Markle, Prince Harry labeled 'hypocritical professional victims' by Piers Morgan for Oprah sit-down
Fox News
Meghan Markle and Prince Harry's highly anticipated tell-all with Oprah Winfrey is airing on Sunday.
In slamming the royal couple, Morgan brought up '30s actress Greta Garbo, who famously said "I want to be alone" on screen. The star not only left Hollywood but she ditched the spotlight altogether and avoided interviews until her death in 1990 at age 84. "They were sick of the dreadfully intrusive British press," he wrote for the U.K.'s DailyMail on Monday. "Sick of the constraints of royal life, sick of being criticized, and desperate for a new life in America that would free them from their terrible lives. Above all they wanted privacy."
More Related News
"Scream VI" actress Hayden Panettiere remembered her late brother on his 29th birthday by taking to social media and sharing a heartwarming photo of the two.
Sophia Loren is recovering after surgery from a fall in her home, but her journey to icon status was complicated, filled with love, drama and determination.
The Association for Frontotemporal Degeneration CEO Susan Dickinson spoke out on Monday about actor Bruce Willis' health status and details of the disease.
Ryan Seacrest is feeling the "pressure" of taking over Pat Sajak's hosting duties on "Wheel of Fortune." The radio host will begin his new role in 2024.
Bruce Willis' wife Emma Heming is opening up about her husband's condition after he was diagnosed with frontotemporal dementia and stepped away from the limelight.
Sophia Loren, one of the last surviving stars from Hollywood's golden era, suffered a bad fall at her Geneva home on Sunday. Her sons Carlo and Edoardo are by her side at the hospital.
Tom Hanks, who is promoting his new art exhibition "The Moonwalkers," jokes that he would do anything from cleaning toilets to washing dishes for a ride to the Moon.
Queen Elizabeth II, Britain's longest-reigning monarch, passed away on Sept. 8, 2022, at age 96. Prince Philip, the longest-serving British consort, died on April 9, 2021, at age 99.
George Jones, known for "He Stopped Loving Her Today" and "Choices," died in 2013 at age 81. He was married to "Stand By Your Man" singer Tammy Wynette.
"Duck Dynasty's" Willie Robertson and wife Korie Robertson spoke with Fox News Digital about their new film, "The Blind," which follows Phil Robertson's journey to finding faith.
Taylor Swift cheered on rumored new boyfriend Travis Kelce and the Kansas City Chiefs Sunday at Arrowhead Stadium, marking rare appearance for the pop star.