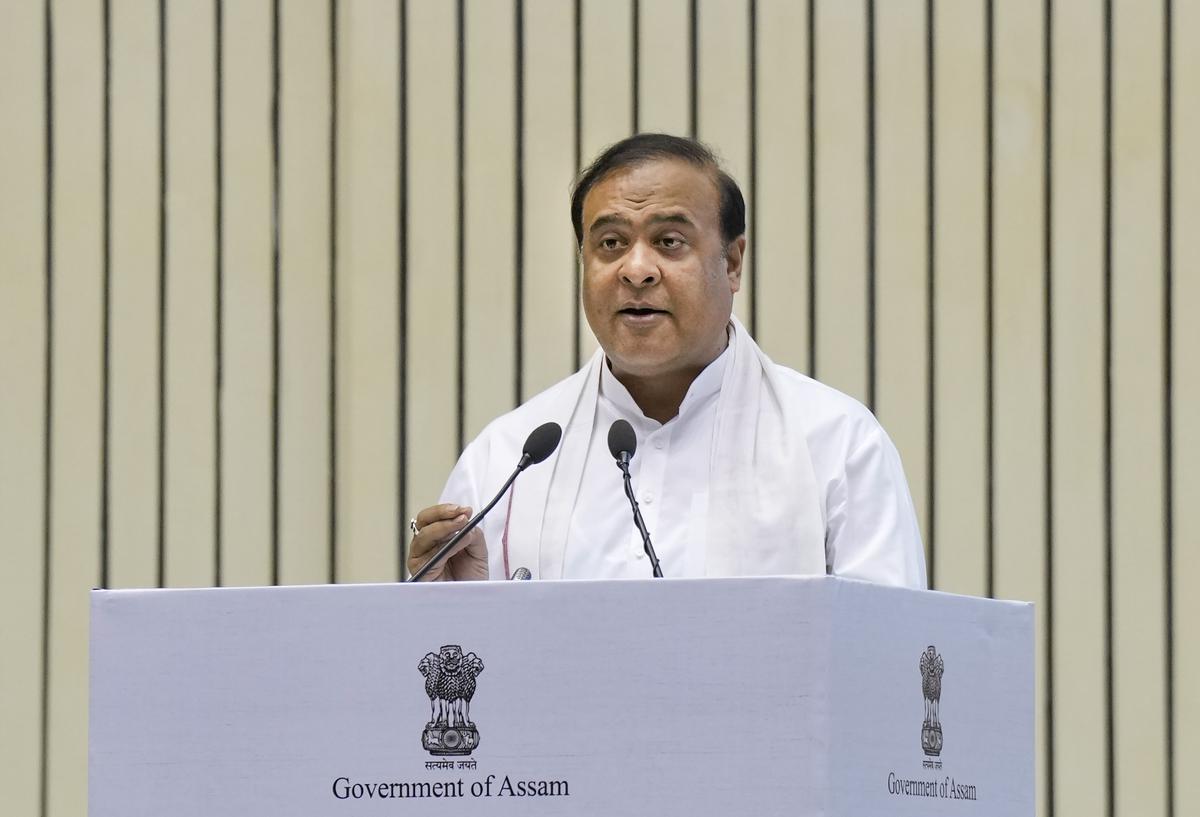 Meghalaya extends mobile internet ban, Assam CM slammed for 'surrender'
The Hindu
Decision to extend suspension of data services for another 48 hours followed cases of arson and attack on Assam-registered vehicles stranded in Meghalaya
The Meghalaya government on Thursday extended the suspension of mobile internet services in seven districts by another 48 hours following stray incidents of arson and attack on Assam-registered vehicles stranded in various parts of the State.
The incidents were related to the November 22 firing on the border of Assam's West Karbi Anglong district and Meghalaya's West Jaintia Hill district that left six people dead. Five of them were Meghalaya villagers and one was an Assam Forest guard.
Meghalaya's Home Secretary C. V. D. Diengdoh said in a notification that the government received reports of arson and damages to Assam-registered vehicles in State capital Shillong and other places in the Jaintia Hills districts.
He said the data services will remain suspended for 48 hours in seven districts from 10:30 a.m. on Thursday in view of the possibility of the misuse of social media, which can lead to serious breakdown of law and order. The seven districts are West Jaintia Hills, East Jaintia Hills, East Khasi Hills, Ri-Bhoi, Eastern West Khasi Hills, West Khasi Hills, and South West Khasi Hills.
The firing incident happened when the Meghalaya villagers confronted the Assam police and forest guards after the latter had intercepted a timber-laden truck and taken three of its occupants into custody. The trio was handed over to the Meghalaya authorities after the violence.
There has been a series of sporadic incidents after the bordering firing. An Assam-registered SUV and a forest beat office in West Karbi Anglong district were torched within 24 hours of the firing while stones were pelted at some Assam-registered vehicles in parts of Meghalaya.
Many domestic and foreign tourists, stranded in Meghalaya, have been struggling to get out. While the Assam police are not allowing vehicles from the State to move toward Shillong, some groups in Assam are not allowing Meghalaya vehicles to come.
More Related News
The BJP has given tickets to 18 women candidates as against 12 in 2017, while the Congress has fielded 14 women although that figure was 10 in the last Assembly election.
The Thirteenth Foundation's trials draw enthusiastic young aspirants for admission to upcoming, fully-funded academies that will holistically scout and train football talent from tribal-dominated regions of the State
Kim Jong Un called the Hwasong-17 the "world's strongest strategic weapon" and said it demonstrated North Korea's resolve and ability to eventually build the world's strongest army
New Zealand skipper Kane Williamson invited India to bat after winning the toss.
As many as 24,650 Electoral Bonds of the denomination of ₹1 crore accounted for the lion's share of the total value of the Bonds printed in the last 4 years
He is now directed to appear before the Additional Chief Metropolitan Magistrate in Chennai every day at 10.30 a.m. until further orders
The conference discussed the different trends in terrorism today
CITU leader M.B. Sajjan criticised the BJP-led government for curtailing the midday meal scheme, for the decline in the allocation for the ICDS under the Ministry of Women and Child Development in the Union Budget 2021-22