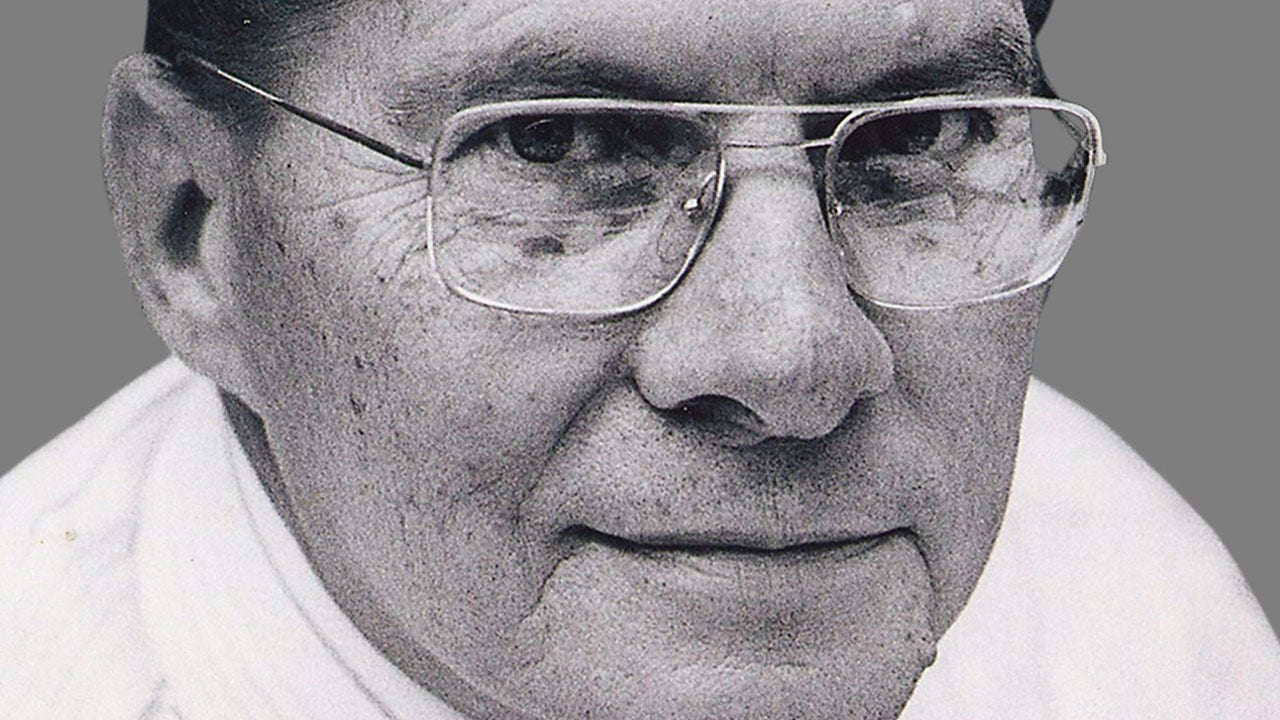 Meet the American who invented the TV remote control: self-taught Chicago engineer Eugene Polley
Fox News
Self-taught Chicago mechanical engineer Eugene Polley invented the first wireless TV remote control in 1955, but his contribution was nearly erased by later innovations.
Polley, a self-taught mechanical engineer from Chicago, invented the television remote control in 1955. The Flash-Matic looked like a science-fiction ray gun. It operated the boob tube with beams of light. "My father wore hand-me-down clothes. Nobody would pitch in to help him with an education." — Gene Polley Jr. Polley in World War II helped develop radar, night vision and proximity fuses, which used radio waves to ignite ordnance. Dr. Robert Adler soon replaced Eugene Polley in the eyes of the industry as the inventor of the TV remote. "Eugene Polley was a scrappy mechanical engineer, a scrappy Chicago guy." — John Taylor Polley and Adler shared an Emmy Award in 1997 for "pioneering development of wireless remote control for consumer television." Kerry J. Byrne is a lifestyle reporter with Fox News Digital.
He envisioned a future in which we never had to leave the couch or twitch any muscle more than a finger.
More Related News
Loni Anderson and Morgan Fairchild, as well as fellow "Ladies of the '80s: A Divas Christmas" co-stars Linda Gray, Nicollette Sheridan and Donna Mills give their wellness tips.
After 50 years, the legendary rock band Kiss will give its final performances on Friday and Saturday at Madison Square Garden. Here is a look at how the band has evolved over the years.
"Home Alone" star Macaulay Culkin shared his thoughts on his rise to fame at the age of 9 after he was honored at the Hollywood Walk of Fame.
"Since You've Been Gone" singer Kelly Clarkson is involved in a legal battle with her ex-husband, Brandon Blackstock, who now owes her more than $2.6 million.
Taylor Swift's representative shut down the long-standing rumor that the "Midnights" singer secretly married her now ex-boyfriend Joe Alwyn. They dated for six years before splitting in March.
Oscar-nominated actress Felicity Huffman broke her silence about her involvement in the "Operation Varsity Blues" college admissions scandal.
A new book on the British royal family was published this week. "Endgame" from author Omid Scobie makes wild claims but offers little evidence for them. Here's what we know
Tiffani Thiessen tells Fox News Digital about her thoughts on turning 50 and how she's staying fit while still practicing her love of cooking.
Gerry Turner found love in a hopeless place and is engaged after putting his heart on the line as the oldest contestant ever on "The Golden Bachelor."
Meg Ryan, 62, is opening up about how she's approached aging and wished someone told her earlier to "just relax." The actress has recently been called "unrecognizable" online, prompted by plastic surgery rumors.
Taylor Swift received support from Beyoncé last month at her "The Eras Tour" debut and made sure to shimmer at Queen Bey's "Renaissance" premiere in London.