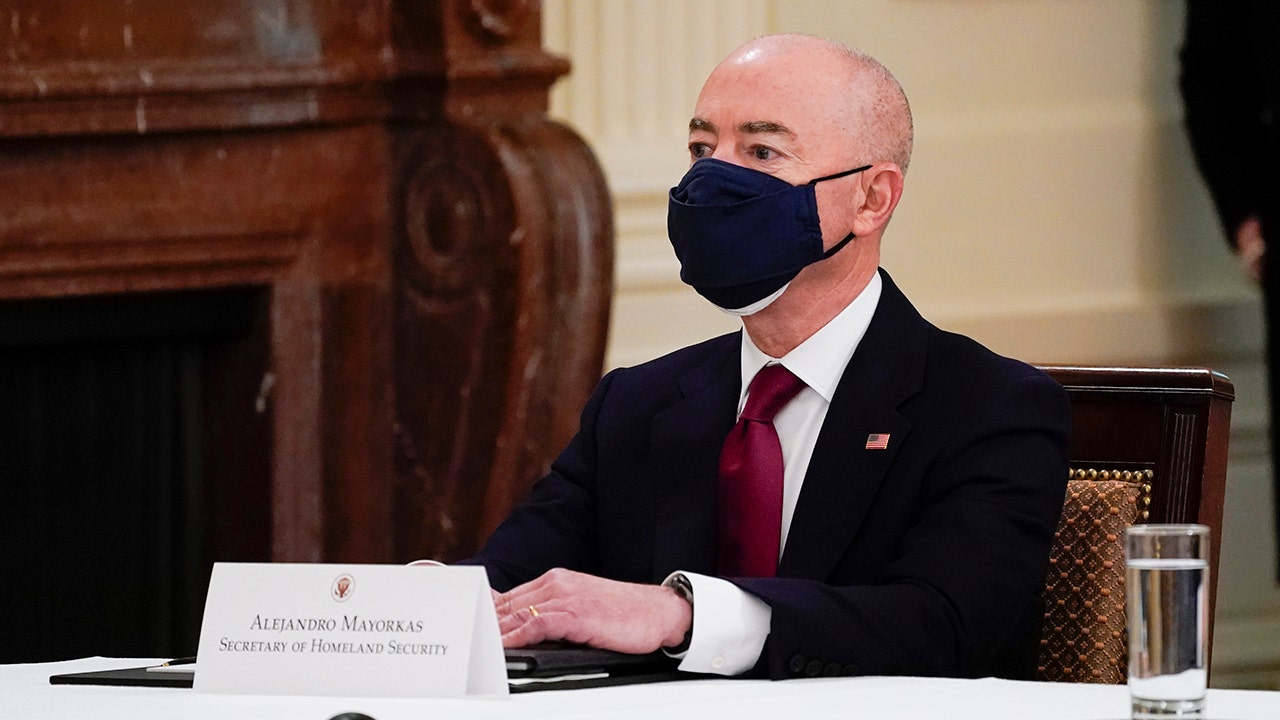 Mayorkas -- not Biden or Harris -- heading to Texas border towns Thursday
U.S. Homeland Security Secretary Alejandro Mayorkas will travel to two Texas border towns Thursday, according to reports.
Neither President Biden nor Vice President Kamala Harris are scheduled to accompany Mayorkas to the border. Biden put Harris in charge of the crisis last month and although she said in late March she would visit the border "at some point" no trip has been publicly scheduled. Mayorkas' scheduled visit also follows Texas Gov. Greg Abbott's call Wednesday for a San Antonio migrant housing facility to be shuttered amid allegations that some children living there have been sexually assaulted.