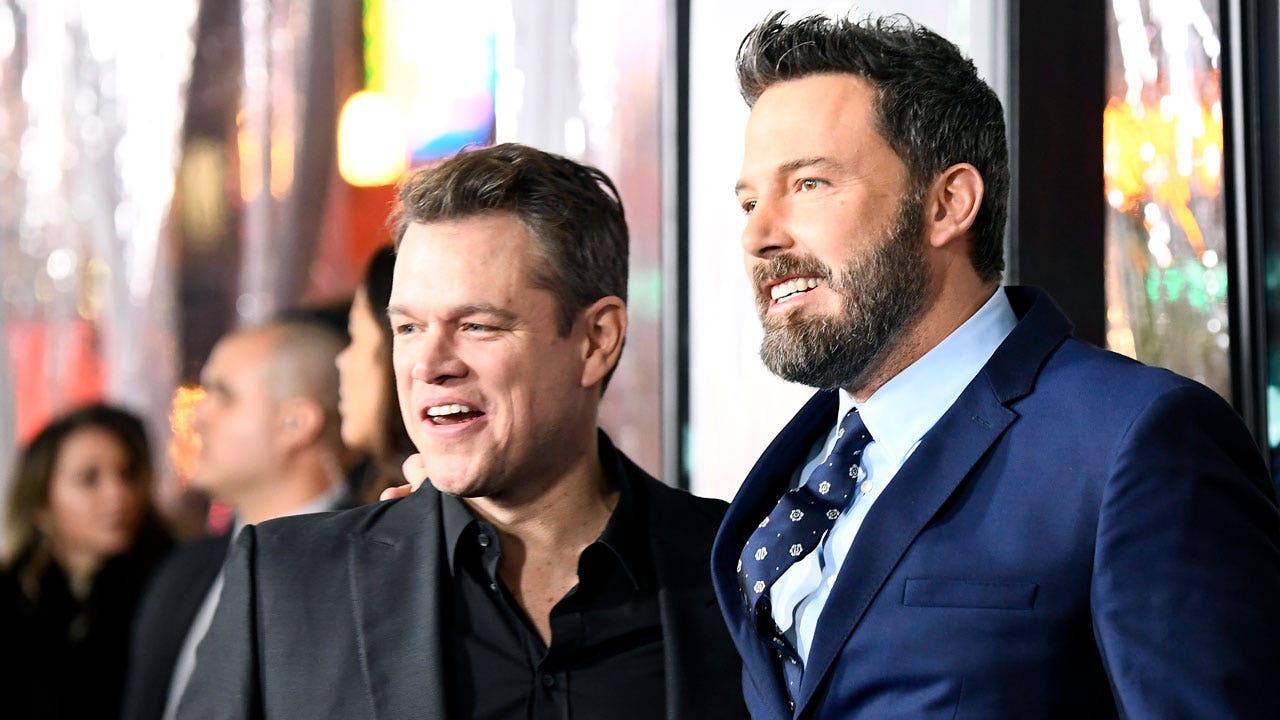 Matt Damon opens up about working with Ben Affleck for the first time since 1997's 'Good Will Hunting'
Fox News
Ben Affleck and Matt Damon haven't worked together on a project since 1997's "Good Will Hunting." The pals have reunited for "The Last Duel."
The actor went on to explain that the acting pair just figured they'd "never find the time" to write another script like "Good Will Hunting" but ultimately came to the realization that "If we just work during hours that we could easily carve out, we could get a lot done."
Damon ended up revealing that he and Affleck "wrote it faster than we thought we would."
More Related News
A look at where some of the most famous "Dance Moms" alums are today, including JoJo Siwa, Maddie Ziegler, Mackenzie Ziegler and Chloé Lukasiak.
Robert Pattinson employed Bruce Wayne's signature deep and gruff voice in the latest teaser for "The Batman," the full trailer for which was revealed early Saturday
Gifford, whose husband of nearly 30 years died in 2015 at age 84, said the home mostly sat empty when Cody, 31, and Erika lived in California around the time she moved to the South but said the fact that "my son and his wife live there now – just makes me so happy."
"Real Housewives of Orange County" alum Vicki Gunvalson claimed that her ex-fiance, former California governor candidate Steve Lodge, cheated on her during their relationship.
An attorney for the former "Empire" actor said Smollett's rights were being violated since he had already performed community service and given up a $10,000 bond under a previous deal with Cook County prosecutors to drop charges.
Tubi will debut "Famously Haunted: Amityville" on Oct. 15, which will examine the tragic crime that occurred in the New York home, as well as claims of paranormal activity at the site.
Jessica Chastain and Oscar Isaac opened up about what led to the filming of their full-frontal nude scenes in "Scenes from a Marriage."