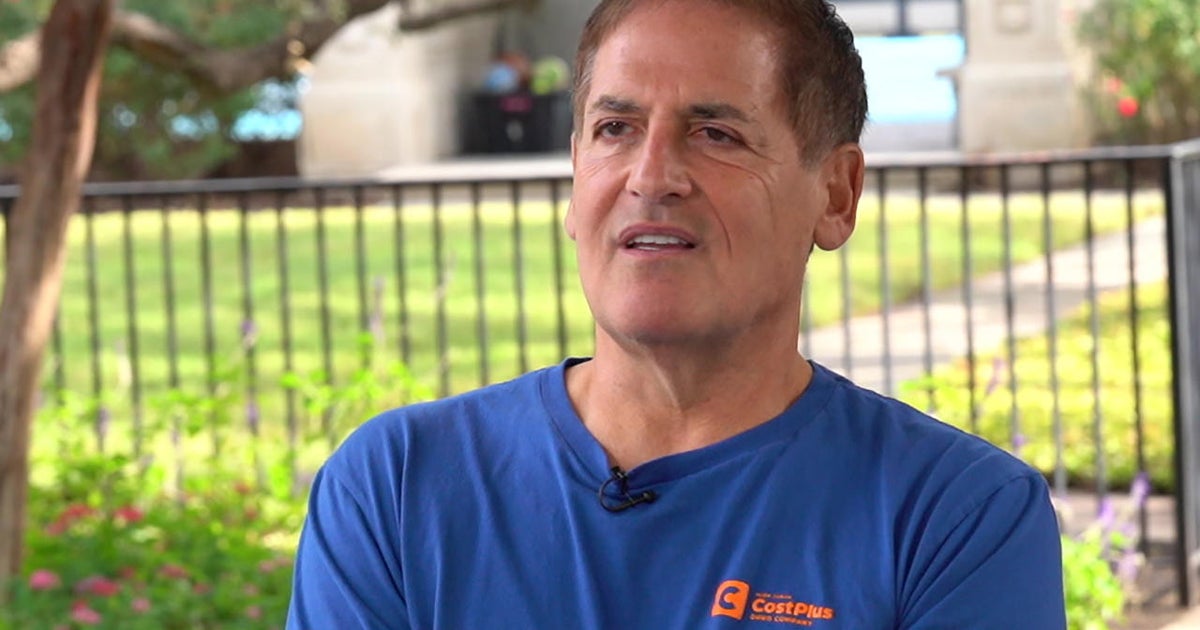 Mark Cuban's latest prescription for success
CBSN
Always looking to unlock hidden value, multi-billionaire Mark Cuban apparently finds none in either "shy" or "retiring." The owner of the NBA's Dallas Mavericks, whose unrestrained dress-downs of league refs have cost him millions in fines; a panelist on "Shark Tank" for the last 13 years; the kind of guy who loved playing himself on HBO's "Entourage" – Cuban is one high-functioning multi-tasker.
Axelrod asked, "Is it impossible to stay connected to what most people think of as a 'normal' life?"
"Yes and no. It's not like my friends are rich; they're not. At the same time, if you're jumping on a plane, it's your plane."