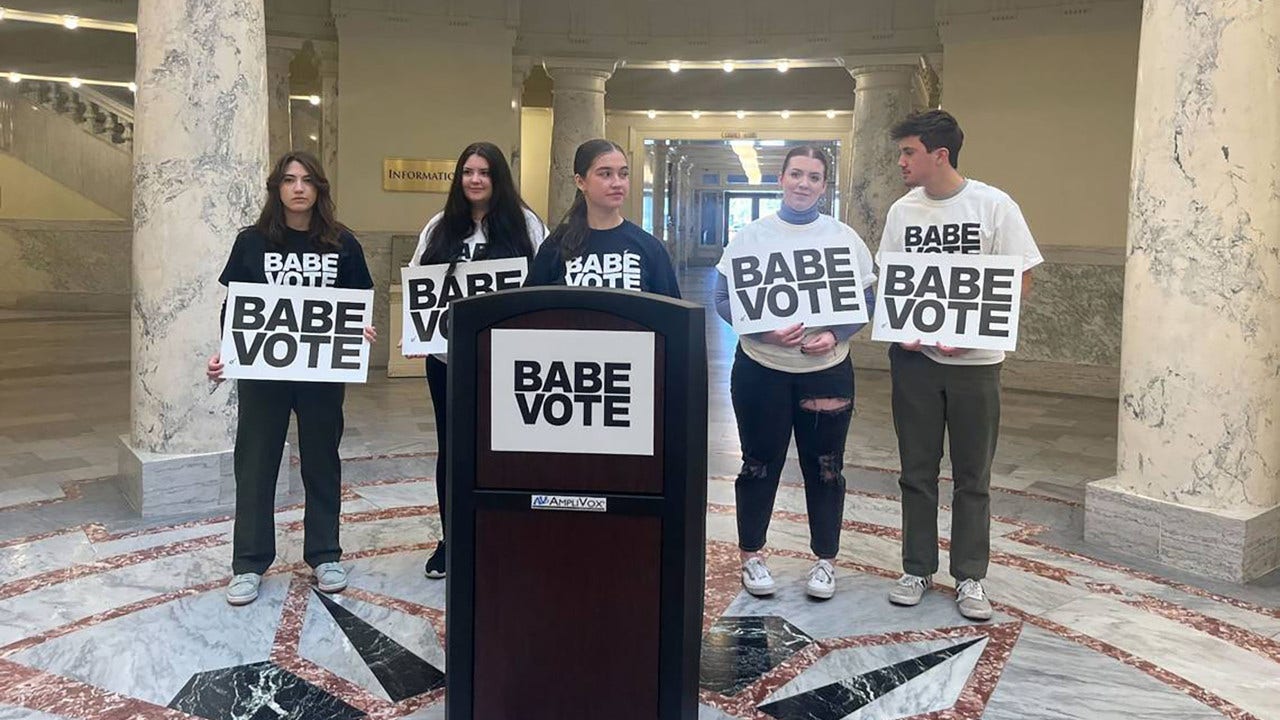 March for Our Lives, Idaho students sue to overturn ban on using student ID cards to vote
Fox News
Students in Idaho and the state chapter of March for Our Lives are suing to overturn HB 124, a new law that eliminates student ID cards as an accepted form of voter identification.
"Many students such as myself rely on our student IDs for transportation, accessibility, and identification," said Barron, in a press release. "This bill not only threatens our constitutional right to vote, but the only legitimacy we have. Speaking out on behalf of myself and students like me is an act of vulnerability, but I feel that it's so important to advocate for my community and protect our voice and our basic human rights." Chris Pandolfo is a writer for Fox News Digital. Send tips to chris.pandolfo@fox.com and follow him on Twitter @ChrisCPandolfo.
Republican Gov. Brad Little signed HB 124 into law on Wednesday. The legislation amends Idaho's voter ID law to remove "a current student identification card" from the list of personal identification that voters are required to show at their polling place before they cast a ballot. Other acceptable forms of ID include an Idaho driver's license, a passport or state-issued ID card with a photograph, a tribal identification card, or a concealed carry weapons license.
More Related News
Michael Cohen was convicted in 2018 on a number of charges related to hush money payments made to Stormy Daniels during Donald Trump's 2016 presidential campaign.
Bradford Ferrick allegedly had "thousands" of images and videos of child pornography, according to prosecutors, who allege he used hidden cameras to record medical exams.
ICE's Enforcement and Removals Operation arrested 220 illegal immigrants with criminal convictions that included domestic violence and drug crimes earlier this month.
House Speaker Kevin McCarthy on Saturday said he wants House committees to investigate whether federal funds are being used for "politically motivated prosecutions.'
Saturday, March 18, 2023 marks the 60th anniversary of the U.S. Supreme Court's unanimous ruling in Gideon v. Wainwright that criminal defendants have a right to a lawyer.
President Joe Biden on Friday denied that members of his family, including Hunter, Jim and Haille Biden, received more than $1 million in payments from a business associate of Hunter's, even though financial records show that they did.
It's undeniable. America's fishing fleets and the people who are part of them face wholesale destruction of their way of life. Green energy can't come at the expense of our way of life.
Environmental Protection Agency Administrator Michael Regan said Friday that states blocking contaminated waste from a toxic train derailment in Ohio was "impermissible."
A former State Department employee will spend 15 years in prison after he admitted to committing sex crimes with minors while he was working at the U.S. Embassy in the Philippines.
The U.S. military has resumed flights through international airspace over the Black Sea following the skirmish earlier this week between a US drone and Russian fighter jets.
Former President Donald Trump said Saturday that he will be arrested on Tuesday next week as the Manhattan District Attorney's office pursues an indictment of Trump for alleged hush money payments to Stormy Daniels.