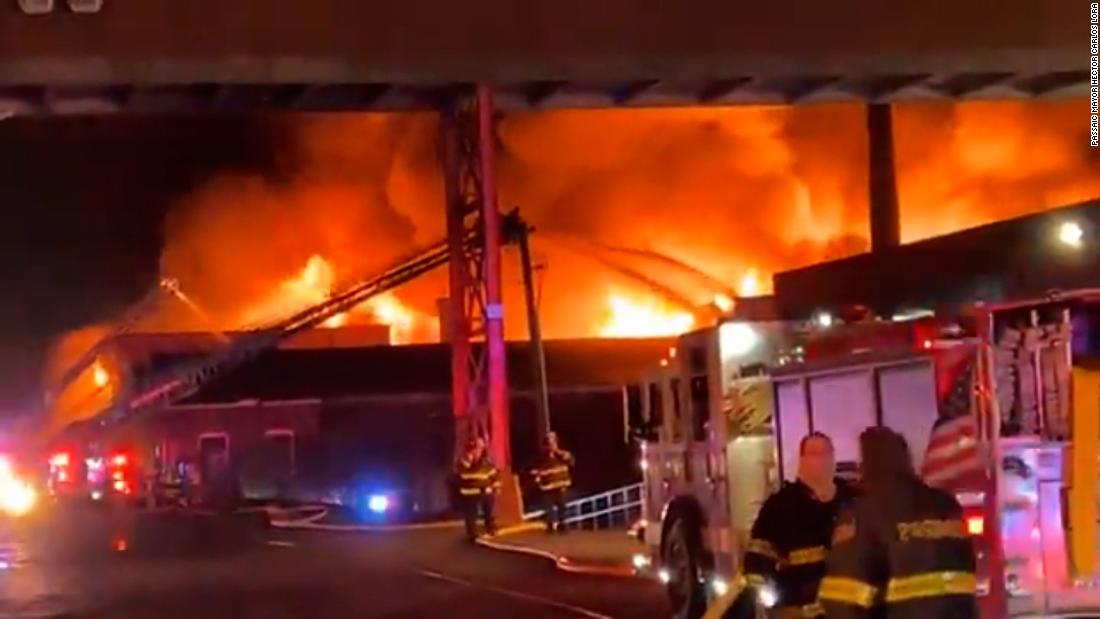 Major fire breaks out at chemical plant in New Jersey and residents urged to keep windows closed
CNN
Firefighters battled a massive fire Friday night at a chlorine manufacturing plant in New Jersey that could be seen from miles away and led to warnings about air quality in the region.
One firefighter was injured by debris and transported to hospital, Fire Chief Patrick Trentacost Sr. said during a Facebook live held by the Passaic Mayor Hector Carlos Lora.
Trentacost said it was an 11-alarm fire.
More Related News
If you're looking for an early Valentine's Day gift, know a Swedish lawyer who's into civil procedure (more on that later) or simply want a piece of RBG-owned literature, there's a place for you.
In a statement Tuesday, the Department of Energy announced the release of 13.4 million barrels of oil from the strategic petroleum reserve.
"Snow White and the Seven Dwarfs" is getting a live-action remake, but Emmy winning actor Peter Dinklage isn't sure it should.
Federal prosecutors are reviewing fake Electoral College certifications that declared former President Donald Trump the winner of states that he lost, Deputy Attorney General Lisa Monaco told CNN on Tuesday.