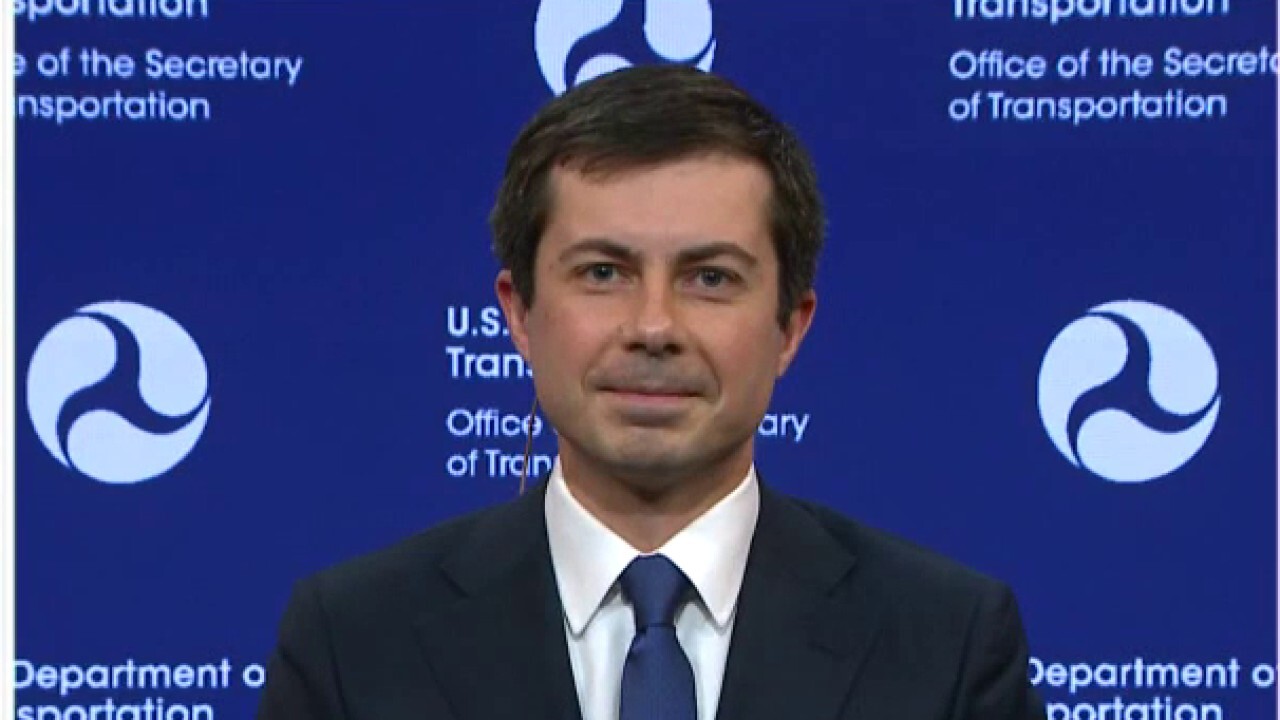 MacCallum presses Buttigieg: 'As a responsible person,' how could you support Biden COVID relief plan?
Fox News
Transportation Secretary Pete Buttigieg defended his support of President Biden's $1.9 trillion COVID-19 relief plan on Monday, dismissing Republican complaints over Democratic pet projects and unrelated items included in the legislation.
MacCallum observed that only 10% of the relief legislation addresses coronavirus vaccine distribution nationwide. "A lot of it deals with packages for education that don't even kick in until 2022. What is that doing in a COVID relief bill?" she asked.
More Related News
A new law included in the education bill signed by Minnesota Gov. Tim Walz has caused confusion as to whether school resource officers are restricted in how they can restrain students.
Five police officers in Taunton, Massachusetts, were wounded by a knife-wielding suspect who allegedly began slashing erratically in their direction during a 15-minute altercation.
Border Patrol agents have seized over 2,700 lbs of fentanyl coming between the ports of entry, more than enough to kill the entire U.S. population.
The House GOP caucus this year passed a sweeping border security and asylum bill, and are now seeking to pass it as part of funding to avoid a government shutdown.
Border Patrol wives Alison Anderson and Ashley Di Bella joined "Fox & Friends" to discuss the violence and danger that their husbands have witnessed on the U.S. borders.
Since 1972, pandas on loan from China have been part of zoos in America. But China is changing its attitude and now the panda is political.
The crew of a commercial fishing boat rescued a man who had fallen overboard from a chemical tanker into Boston Harbor.
The Philadelphia Police Department responded to reports of large groups of juveniles looting stores including the Apple Store, Lululemon and Footlocker on Tuesday night.
A New York City mom and her teen daughter, who were found dead in their apartment Monday next to the family dog, may have died in a murder-suicide.
The House finally advanced several spending bills on Tuesday night after a week of chaos among the GOP majority.
FOX News host Laura Ingraham breaks down reasons for the increase in violent crime throughout the United States on "The Ingraham Angle."