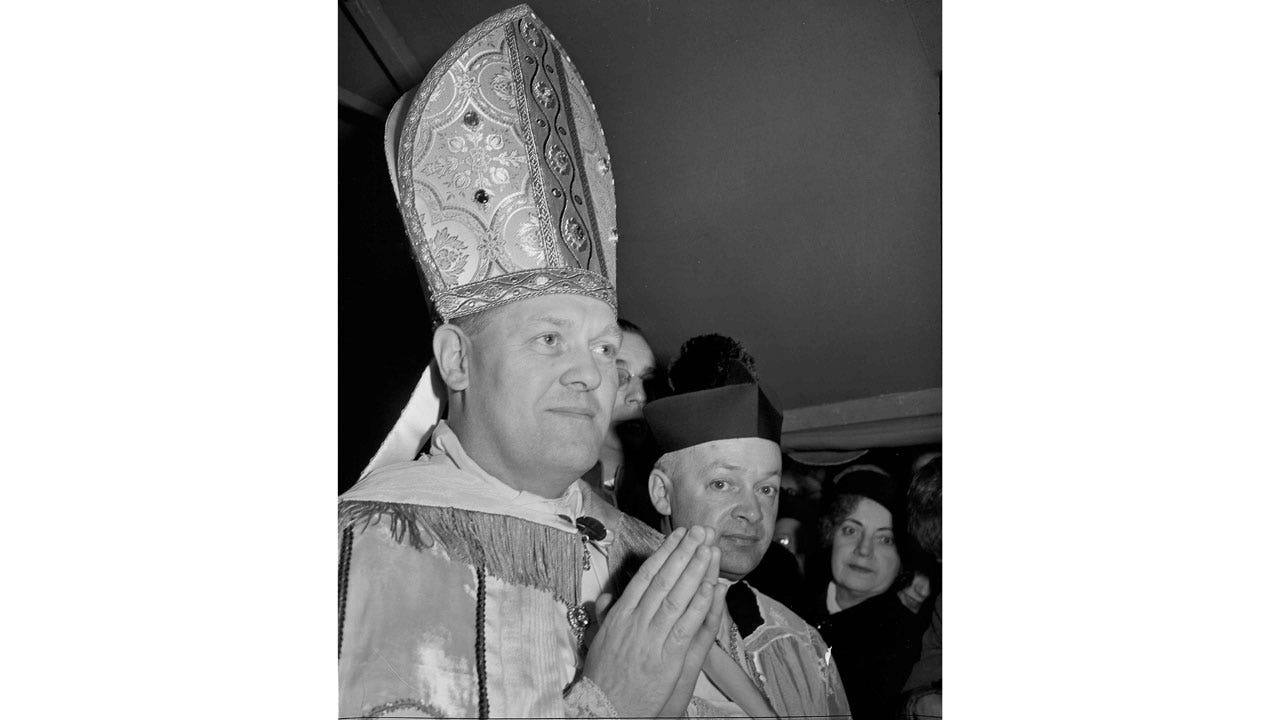 MA diocese settles with ex-altar boy who accused long-deceased bishop of rape
Fox News
The Diocese of Springfield, Massachusetts, has settled with an unnamed plaintiff who credibly claimed Bishop Christopher Weldon sexually abused him six decades ago.
The suit also said that even after abuse allegations against Weldon were found to be credible, diocesan officials as late as 2019 denied them.
More Related News
Britain should prohibit technology developers from working on advanced AI tools unless they have a license to do so, according to the British Labour Party.
AI arms race will dominate 2024 election as campaigns maximize use of new artificial intelligence technology. Results will show the strengths of the tech.
A facility in Kentucky that is dedicated to disposing of Cold War-era chemical weapons is approaching the final stages of its mission to destroy a 520-ton stockpile.
Fox News host Greg Gutfeld blasted the media for "losing their minds" after the PGA Tour announced a merger with Saudi-backed LIV Golf despite the U.S. "already" doing business with the Saudis.
President Biden vetoed a bill that would scrap his $400 billion student loan handout while railing against Republicans for supporting "huge tax cuts for corporations and the wealthy."
Texas residents said they were largely dissatisfied with the state of affairs in the U.S. as well as the direction America seems to be headed.
An FBI plane is headed to Lima, Peru to pick up Joran Van der Sloot and will take him to the U.S. tomorrow morning, an Interpol source tells Fox News Digital.
The Republican-backed Legislature of Wisconsin is planning to stop Democratic Gov. Tony Evers' administration from requiring 7th grade students to get a meningitis vaccine.
Several hundred protesters gathered outside the Glendale Unified School District HQ in L.A., where a fight broke out between those supporting and opposing district LGBTQ+ policies.
Biden's Title IX debacle is so horrible even education secretary admits rules result in sex harassment. Girls forced to share locker rooms with biological men.
Emails obtained by Fox News Digital show that federal officials actively engaged with an environmental group last summer to discuss a legal rationale for regulating gas stoves.