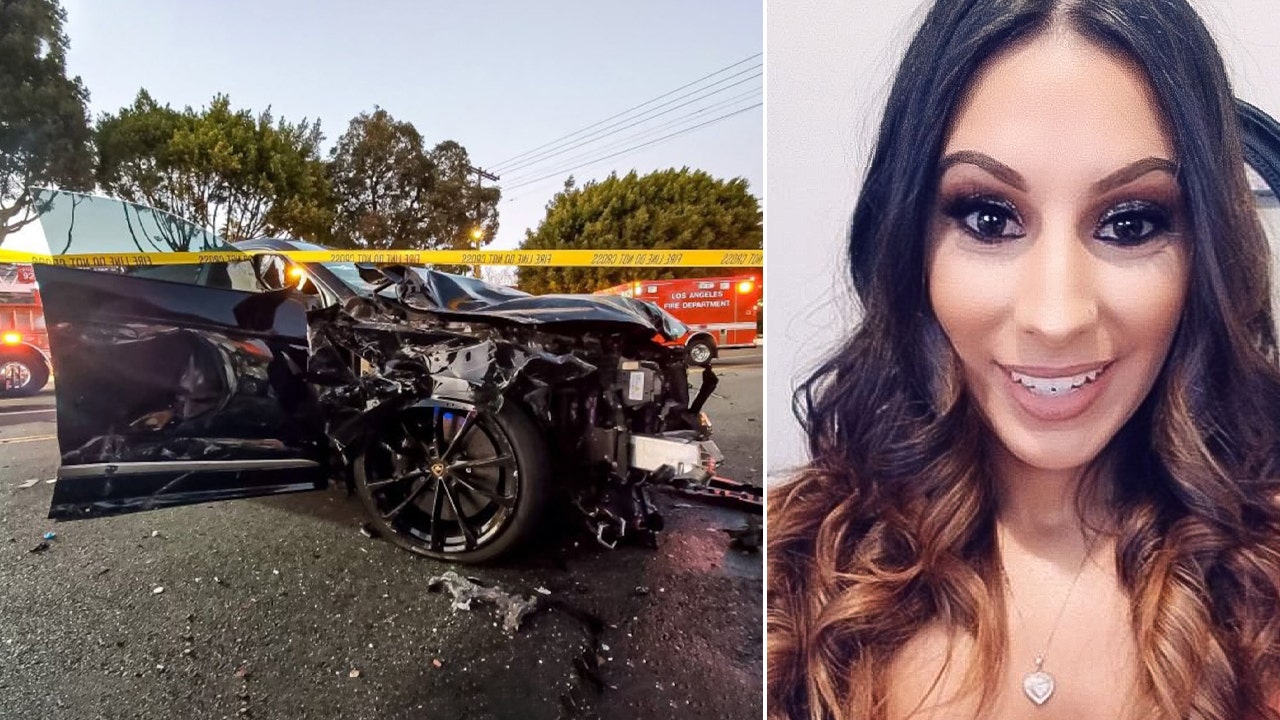 Los Angeles teen Lamborghini driver charged in crash that killed woman, 32
A teenage Lamborghini driver who was involved in a high-speed crash that killed a 32-year-old woman in Los Angeles is now facing charges.
Monique Munoz was driving westbound on Olympic Boulevard in West Los Angeles on Feb. 17 when she tried to turn left onto Overland Avenue and was struck by the teenager's eastbound Lamborghini SUV. Although the driver has now been charged, Munoz's mother told Fox 11 that the fight to bring justice for her daughter is "still not over" as the family wants him tried as an adult.