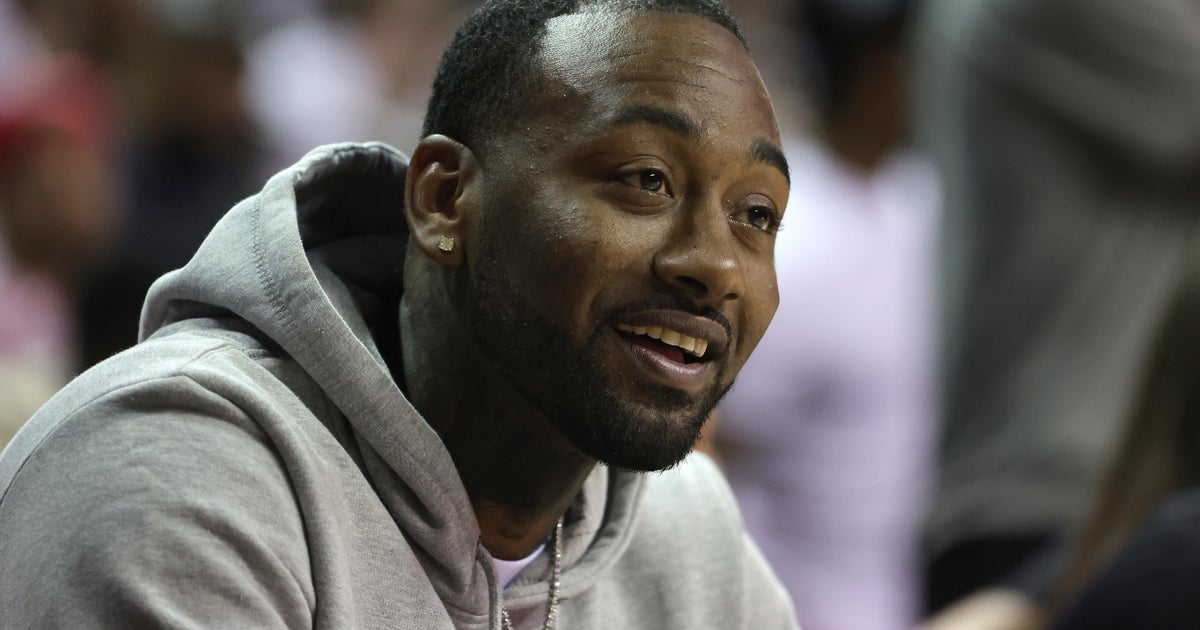 Los Angeles Clippers' John Wall opens up about mental health struggles
CBSN
Los Angeles Clippers star John Wall wrote candidly about his struggles with mental health in a piece posted to the Players' Tribune Thursday.
In the column, titled "I'm Still Here," the 32-year-old said his difficulties began in early 2019, when he ruptured his Achilles while a member of the Washington Wizards, the team that drafted him No. 1 overall back in 2010. Wall said that he sustained "such a bad infection from the surgeries that I nearly had to have my foot amputated."
"In 2017, I'm jumping up on the announcer's table in D.C. after forcing Game 7 against Boston, and I'm the king of the city," Wall wrote. "I'm getting a max extension, thinking I'm a Wizard for life. A year later, I tore my Achilles and lost the only sanctuary I've ever known - the game of basketball."
More Related News
A Starbucks-branded drink has been recalled in seven states due to the possible presence of metal fragments in the bottles.
Abuja, Nigeria — With monkeypox cases subsiding in Europe and parts of North America, many scientists say now is the time to prioritize stopping the virus in Africa. In July, the U.N. health agency designated monkeypox as a global emergency and appealed to the world to support African countries so that the catastrophic vaccine inequity that plagued the outbreak of COVID-19 wouldn't be repeated. But the global spike of attention has had little impact on the continent. No rich countries have shared vaccines or treatments with Africa, and some experts fear interest may soon evaporate.
President Joe Biden is set to channel John F. Kennedy on the 60th anniversary of JFK's moonshot speech, highlighting Biden administration efforts aimed at "ending cancer as we know it."
A dinosaur fossil discovered in Colorado is going on sale next month in Paris. It was discovered in 2019 during roadwork on private land.
Smart home technology is more popular than ever. The U.S. smart home market is expected to be worth nearly $50 billion by 2026, according to Mordor Intelligence. Smart light bulbs, assistants, and thermostats can make life more convenient and save on energy bills, although the upfront costs can be more than quadruple their non-web-connected counterparts. Installing and maintaining smart security systems can also save consumers money by cutting up to 13% from homeowners insurance premiums, according to NerdWallet.