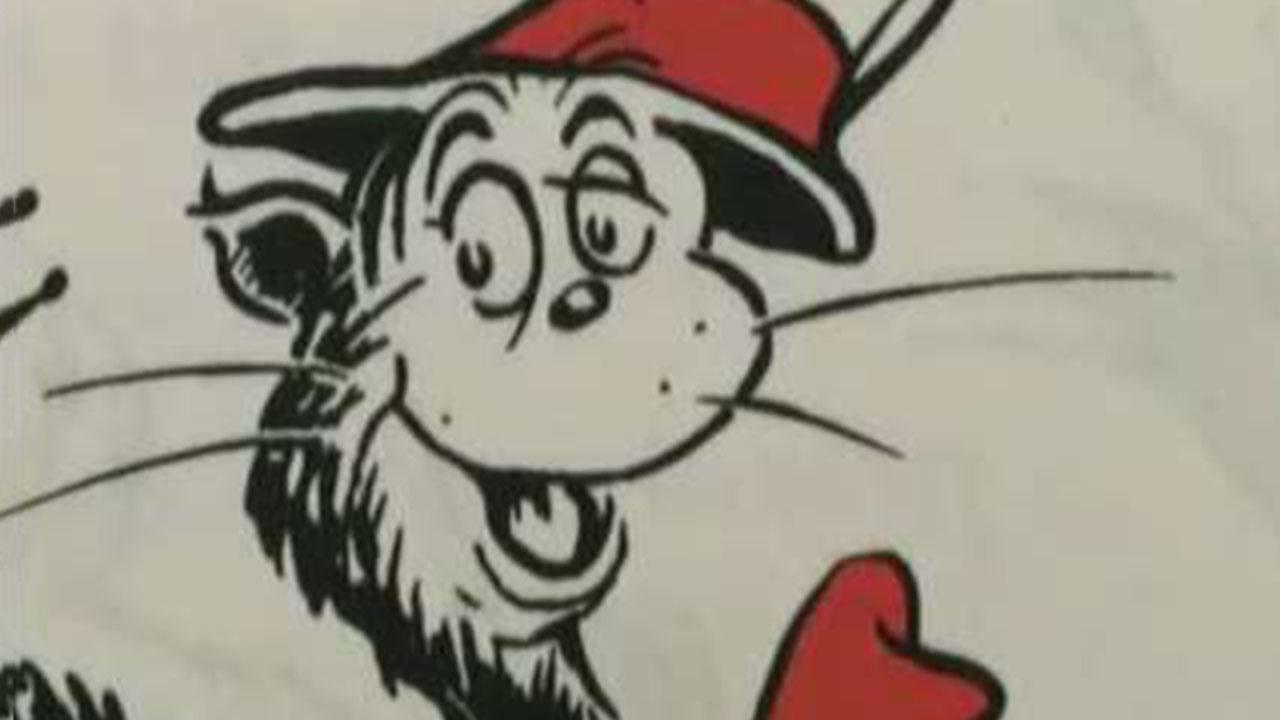 Liz Peek: CPAC blasts cancel culture – could the attacks on Dr. Seuss be the tipping point?
Fox News
Even the famously left-wing Bill Maher is calling for an end to the excess, telling his TV audience, "Cancel culture is real, it's insane and it's growing exponentially."
If you haven't heard, Dr. Seuss is being canceled. The same boneheads who claim that the "mister" in Mr. Potato Head is overly "exclusive," that Aunt Jemima syrup encouraged racial stereotyping, that math is a vestige of White supremacy and that gender reveal parties are "transphobic," want you to find racism in the pages of "Hop on Pop." As is often the case, the perpetrators of this nonsense appear ignorant of the facts. This is absurd, of course, and makes Democrats who applaud such virtue signaling look stupid. But the urge to condemn people who challenge the woke mob and cancel every icon of American life – the founders of our nation, the historical monuments that adorn our cities, the books we grew up reading – has reached a tipping point.
More Related News
Coffee lovers have new suggestions for their next travel choice. Here's a list of the best places for coffee fanatics to visit in 2023, according to WalletHub. Check out this top 10.
Dacia Smith, a Virginia parent, began an almost instantaneous reciting of "The Lord's Prayer" at a recent Suffolk County School Board meeting — and spoke to Fox News about what happened.
The U.S. government is reactivating the program that mails free COVID-19 tests to homes upon request. Effective Sept. 25, households will be able to order four free tests online through COVIDTests.gov.
Aspartame, the non-sugar, low-calorie sweetener, has been linked to deficits in memory and learning, a study from Florida State University College of Medicine found. Experts weighed in.
A woman who was walking her leashed dog on a trail in Boulder County, Colorado, was attacked by a moose, according to wildlife officials.
The surgeon general emphasizes overcoming loneliness and restoring connectivity as a way to provide an alternative to the unhealthy draw of social media platforms.
After analyzing the largest DEI bureaucracies in U.S. public universities, the Heritage Foundation reported found that Virginia placed highest.
While the cognitive aging process can't be stopped, there are ways we can slow it down, according to Dr. Brett Osborn, a Florida neurosurgeon and longevity expert. Here are 10 tips.
Northeastern University in Boston has been granted $17.5 million by the CDC to launch an infectious disease center and prepare communities for outbreaks.
The University of Minnesota teaches that structural racism is a public health crisis and that physicians have an obligation to be antiracist, according to documents.
A young Wisconsin woman was rescued after deliberately entering frigid Lake Michigan. Police officers arrived and managed to rescue her from the rough waters in a heroic rescue.