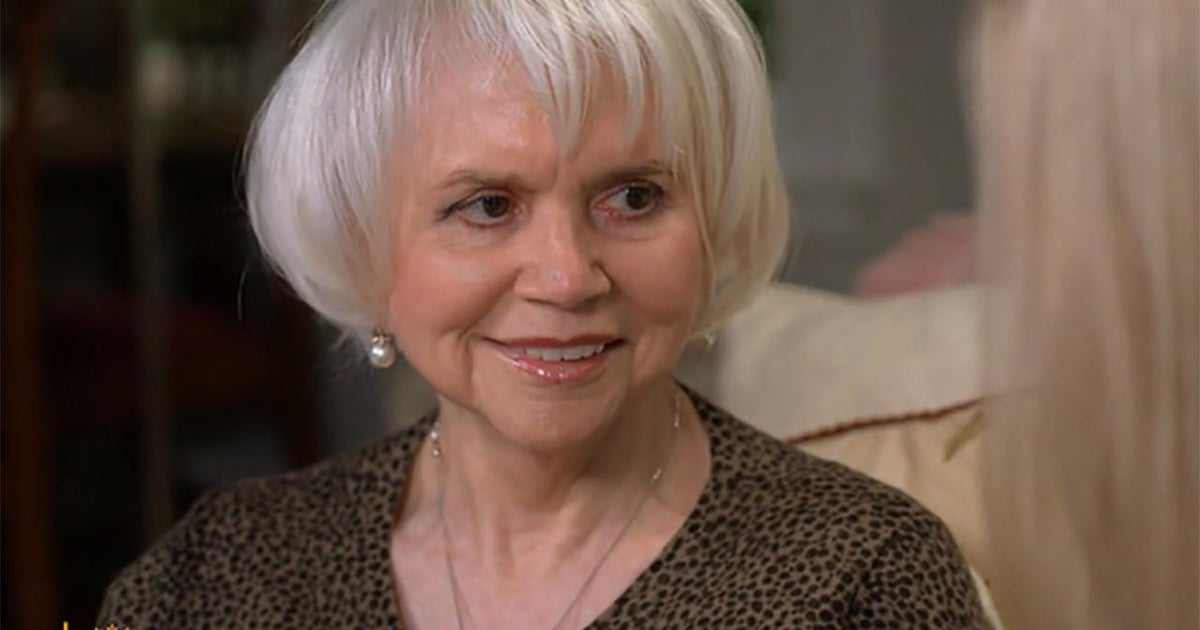 Linda Ronstadt: A taste of home
CBSN
It seems Linda Ronstadt has always done the unexpected. In the later part of her music career, the queen of rock started making albums of traditional mariachi music:
Linda Ronstadt performs "La Cigarra":
And today the woman who admits that she can't cook has put out a memoir that is focused, in part, on recipes, from the Ronstadt family's meatballs to the perfect tortilla.
More Related News
Describing it as a "cheap stunt," actor Rainn Wilson introduced himself with a new name on social media Thursday, calling himself "Rainnfall Heat Wave Rising Sea Levels Wilson" in an effort to raise awareness about climate change.
Comedian Chris Rock will make history as the first artist to perform live on Netflix, the streaming service announced Thursday. Netflix said the stand-up special is set to premiere worldwide in early 2023.
Snoop Dogg's life story is officially headed to the big screen. The rapper, actor and business mogul and Universal Pictures announced the upcoming production of a biopic on Wednesday.
Nashville — Luke Combs was crowned entertainer of the year at Wednesday's Country Music Association Awards, the second year in a row that he's taken home the night's top honor.
DOC NYC, America's largest documentary film festival, returns for its 13th year, with screenings both in New York City and online.
Jennifer Aniston has revealed she tried in-vitro fertilization (IVF) several years ago. The 53-year-old actor has been the subject of tabloid fodder for decades, with many often speculating about her relationships and desire to start a family.
Guitarist Jeff Cook, who co-founded the successful country group Alabama and steered them up the charts with such hits as "Song of the South" and "Dixieland Delight," has died. He was 73.
What shows have been canceled this year? What shows have chosen this year to announce their future departure?
Los Angeles — Chris Evans may have put down Captain America's shield but he's got a new badge of honor: He's been named People magazine's "Sexiest Man Alive."
Rebel Wilson has welcomed her first baby, via surrogate. The actress surprised the world with the news Monday by sharing a photo of her baby girl, Royce Lillian, on Instagram.
Kathy Griffin was suspended from Twitter after using her account to impersonate Elon Musk. After Griffin and other people changed their display names to "Elon Musk," the new Twitter chief tweeted that accounts that engage in impersonation will be permanently suspended.