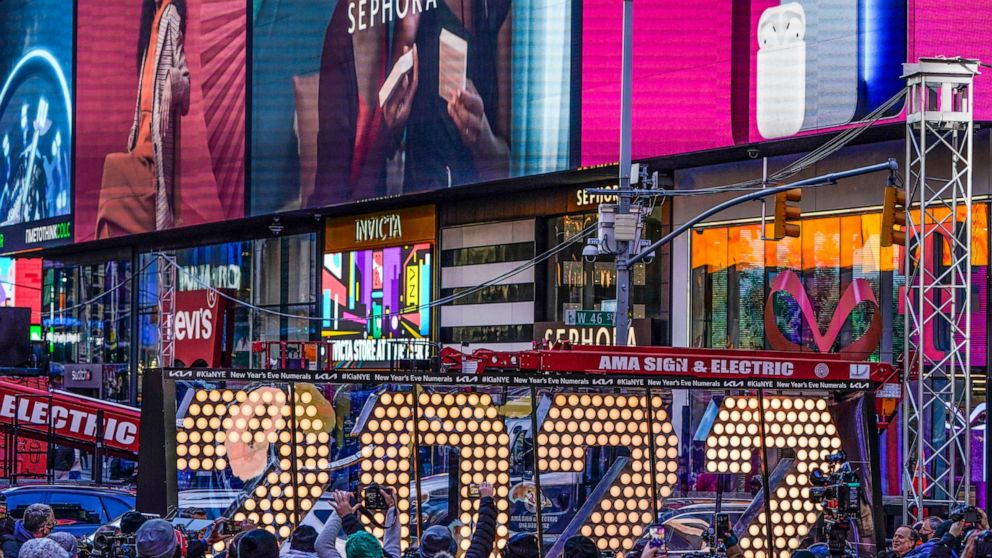 Limited revelers return to Times Square to usher in 2022
ABC News
The annual New Year's Eve ball drop in New York City's Times Square will come just as the year prior began, with the pandemic clouding an already uncertain future
NEW YORK -- New York City readied to embrace the new year — and bid good riddance to another pandemic-marred 12 months — as it revived its annual New Year's Eve celebration in Times Square, after forgoing a public event last year.
It did so as an uneasy nation tried to muster optimism that the worst days of the pandemic are now behind it — even as public health officials cautioned Friday against unbridled celebrations amid surging COVID-19 infections from the omicron variant.
The year marched across the globe, time zone by time zone, and thousands of New Year's revelers stood shoulder to shoulder in a slight chill to await the festivities.
Mary Gonzalez stood a few feet behind a crowd, wanting to keep her distance from anyone unwittingly carrying the virus into the celebration.