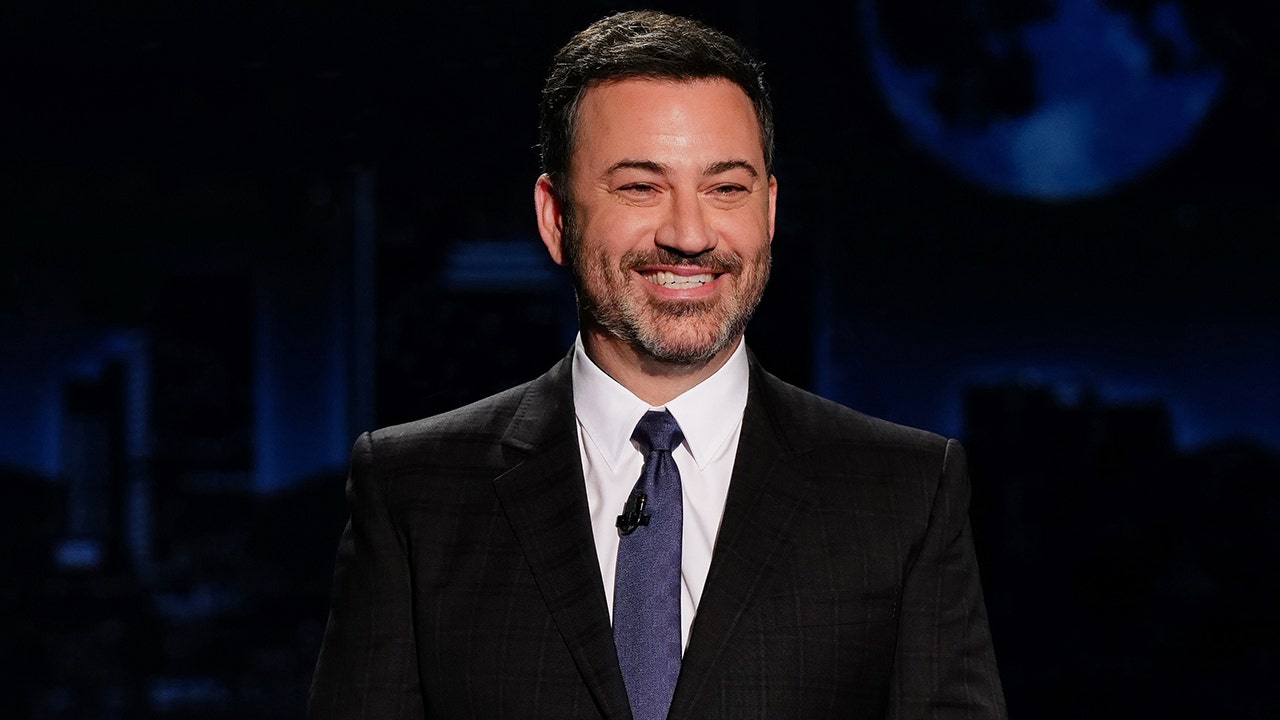 Liberal host Jimmy Kimmel inks three-year extension to remain at Disney's ABC
Fox News
Liberal late-night comedian Jimmy Kimmel has signed a three-year contract extension to remain at the Disney-owned network and host "Jimmy Kimmel Live!"
Brian Flood is a media reporter for Fox News Digital. Story tips can be sent to brian.flood@fox.com and on Twitter: @briansflood.
One of the many left-leaning voices in late-night comedy will continue to have a home at ABC.
More Related News
Vanity Fair's royal correspondent Katie Nicholl alleged that the Prince of Wales was hoping that his younger brother, the Duke of Sussex, would be "his wingman."
A new photo of King Charles III working in Buckingham Palace three days after Queens' Elizabeth II's death was shared by the palace on Friday.
The Academy Award-winning Louise Fletcher passed away in her home in Montdurausse, France, surrounded by her family, a representative said.
Pierce Brosnan, former "James Bond" star, let fans know he doesn't know who the next James Bond will be after Daniel Craig announced he is done playing the iconic spy.
Elton John is set to perform at the White House on Friday night as part of his farewell tour. John last performed at the White House in 1998.
According to reports, Heather Graham is traveling in Italy with snowboarder John de Neufville. The "Boogie Nights" star was recently at the Venice Film Festival AmfAR gala and auction.
Don McLean and Paris Dylan were seen enjoying Manchester ahead of his 50th Anniversary of American Pie Tour performance. Paris is 48 years younger than McLean.
"Shakespeare in Love" actress Gwyneth Paltrow is marking her milestone 50th birthday by reflecting on her past and accepting her "wrinkles."
"Mad Max" actor Tom Hardy told his fans on social media this week that he entered the 2022 Brazilian Jiu-Jitsu Open Championship on behalf of a charity.
Harry Styles' mother shared a message for the critics of her son's new film "Don't Worry Darling." Anne Twist shared her message via Instagram.
Kelsea Ballerini released a new album, "Subject to Change." This is the first album she has put out since her recent divorce from ex-husband Morgan Evans.