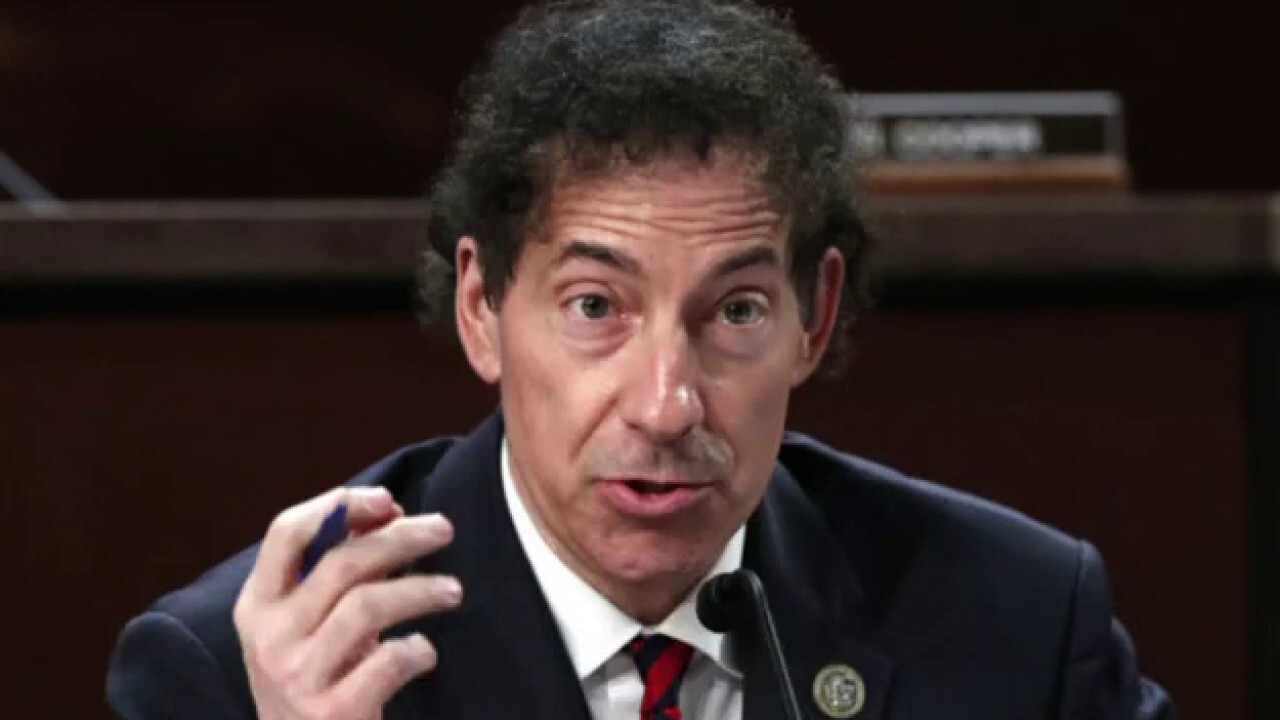 Laura Ingraham: 'Rabid partisan' Raskin anointed as latest anti-Trump hero by media
Fox News
Lead House impeachment manager Jamie Raskin, D-Md., whose presentations at this week's Senate trial of former President Donald Trump have been widely praised by the mainstream media, is Adam Schiff with "better hair," Laura Ingraham remarked Thursday.
Ingraham also objected to Raskin's attempt to align himself with the interests of law enforcement after the Jan. 6 Capitol riot, charging that during the summer he had "defended the BLM and Antifa arsonists torching cities like Portland on a nightly basis, even calling Portland police trying to tamp down on the rampant violence a 'banana-republic-style secret police unit'. "Once again, in Portland, the federal law enforcement presence was dangerous," she said, "but on Jan. 6, it was necessary because Congress was being protected. So protecting Congress, good. People of Portland, businesses there, not so much." Meanwhile, Ingraham went on, as Raskin prosecutes the case against Trump, children in his district are suffering under COVID-induced restrictions.
More Related News
Social media is victimizing our children, but we aren't helpless to save them. Congress has a way to prevent Big Tech from targeting kids with toxic material.
Forbes Media chairman Steve Forbes outlines why he believes the economic crisis will cost President Biden the 2024 Democratic Party nomination.
MetLife Stadium and New Jersey State Police are urging Taylor Swift fans without pre-purchased tickets to stay home and away from the concert venue.
Retired four-star Gen. Jack Keane told "Fox & Friends" Friday that if the U.S. and China fought in a hot war, China could launch massive attacks on U.S. infrastructure.
Democratic presidential candidate Robert F. Kennedy Jr. sounded off on 'The Ingraham Angle' over potential 'suspension' of the Constitution in future administrations.
A large, unexploded WWII bomb weighing 550 pounds was discovered during construction work in Wroclaw, Poland. Thousands were forced to evacuate.
Jeremy Hunt, the Treasury chief of Britain, is prepared to see the U.K. economy slip into a recession if it means bringing down inflation.
European police have concluded their search for evidence related to the disappearance of British toddler Madeleine McCann in Portugal's Algarve region.
In the face of soaring food prices and a rare budget surplus, House lawmakers in Alabama have approved a measure that would cut grocery sale tax from 4% to 2%.
Planned Parenthood South Atlantic and other South Carolina abortion providers have filed a lawsuit seeking to overturn the new fetal heartbeat law.
Shellyne Rodriguez, a now-fired New York City professor accused of chasing a reporter with a machete, appeared in court Thursday then was seen eating at a fast food joint.