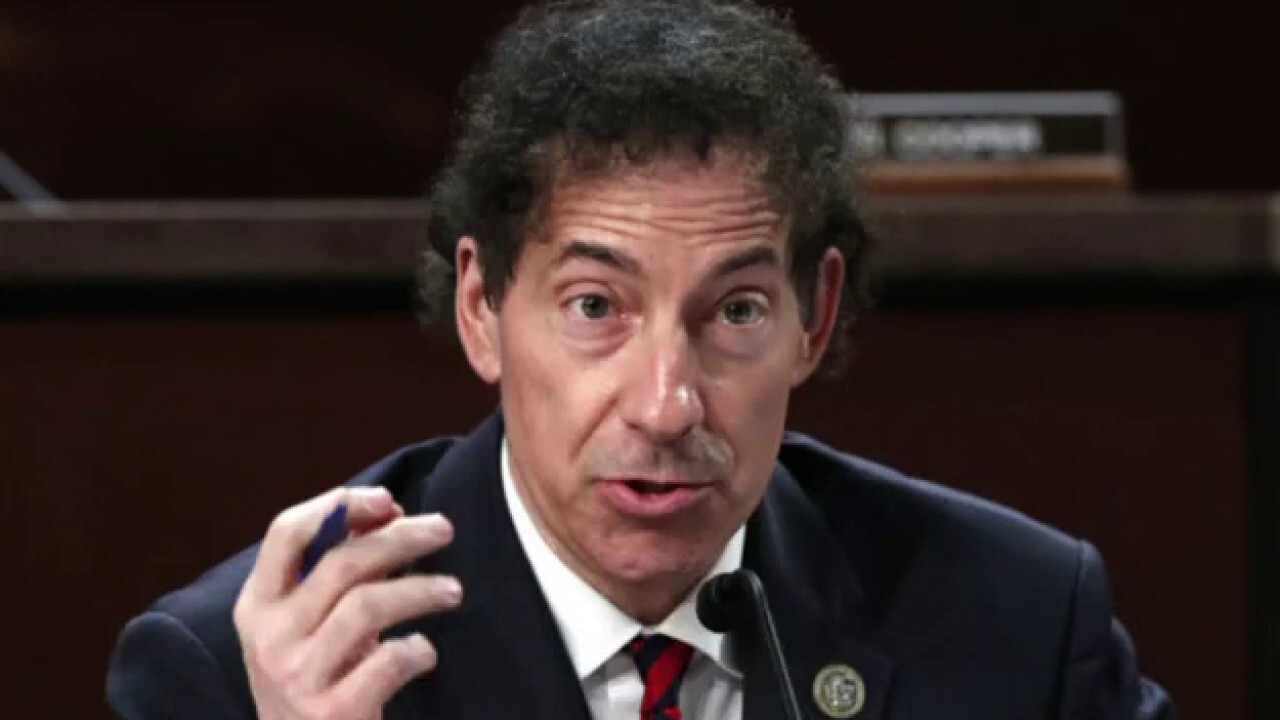 Laura Ingraham: 'Rabid partisan' Raskin anointed as latest anti-Trump hero by media
Fox News
Lead House impeachment manager Jamie Raskin, D-Md., whose presentations at this week's Senate trial of former President Donald Trump have been widely praised by the mainstream media, is Adam Schiff with "better hair," Laura Ingraham remarked Thursday.
Ingraham also objected to Raskin's attempt to align himself with the interests of law enforcement after the Jan. 6 Capitol riot, charging that during the summer he had "defended the BLM and Antifa arsonists torching cities like Portland on a nightly basis, even calling Portland police trying to tamp down on the rampant violence a 'banana-republic-style secret police unit'. "Once again, in Portland, the federal law enforcement presence was dangerous," she said, "but on Jan. 6, it was necessary because Congress was being protected. So protecting Congress, good. People of Portland, businesses there, not so much." Meanwhile, Ingraham went on, as Raskin prosecutes the case against Trump, children in his district are suffering under COVID-induced restrictions.
More Related News
Members of Congress on the House Natural Resources Committee got into a contentious debate on Wednesday over whether lawmakers should be allowed to carry firearms to committee meetings.
Hunter Biden's lawyers went on the offensive Wednesday, calling for criminal investigations into Rudy Giuliani, Steve Bannon and others involved in leaking his laptop.
The former president of the University of Delaware called President Biden's donated Senate papers an "asset" for students but the school won't release the documents.
Though President Biden has teased a potential second run for the White House for months, sources tell Fox News that an announcement is expected after the State of the Union.
Democratic Rep. Nancy Pelosi has thrown her endorsement for California Senate behind Rep. Adam Schiff — unless Sen. Dianne Feinstein decides to seek re-election.
EXCLUSIVE: Former Acting Defense Secretary Chris Miller said China "must be laughing hysterically" at the U.S. as senior defense leadership gets "caught up" in "culture wars."
Rep. Ilhan Omar shared a recording of a profane death threat she says was received by her office, blaming Republicans who are trying to remove her from a House committee.
Democrats and Republican lawmakers are sounding the alarm that the Biden administration's ESG priorities may be detrimental to the financial well-being of Americans.
One family-owned California diner is bearing the brunt of high energy prices and rampant inflation after they saw their natural gas bill spike 400% in one month.
Hunter Biden signed an application to seek an apartment in California, but the application wasn't for Hunter.
A new bill from Rep. Darrell Issa would prevent the federal and state government from pursuing plans to tax drivers by the mile, an idea officials have been looking at for a decade.