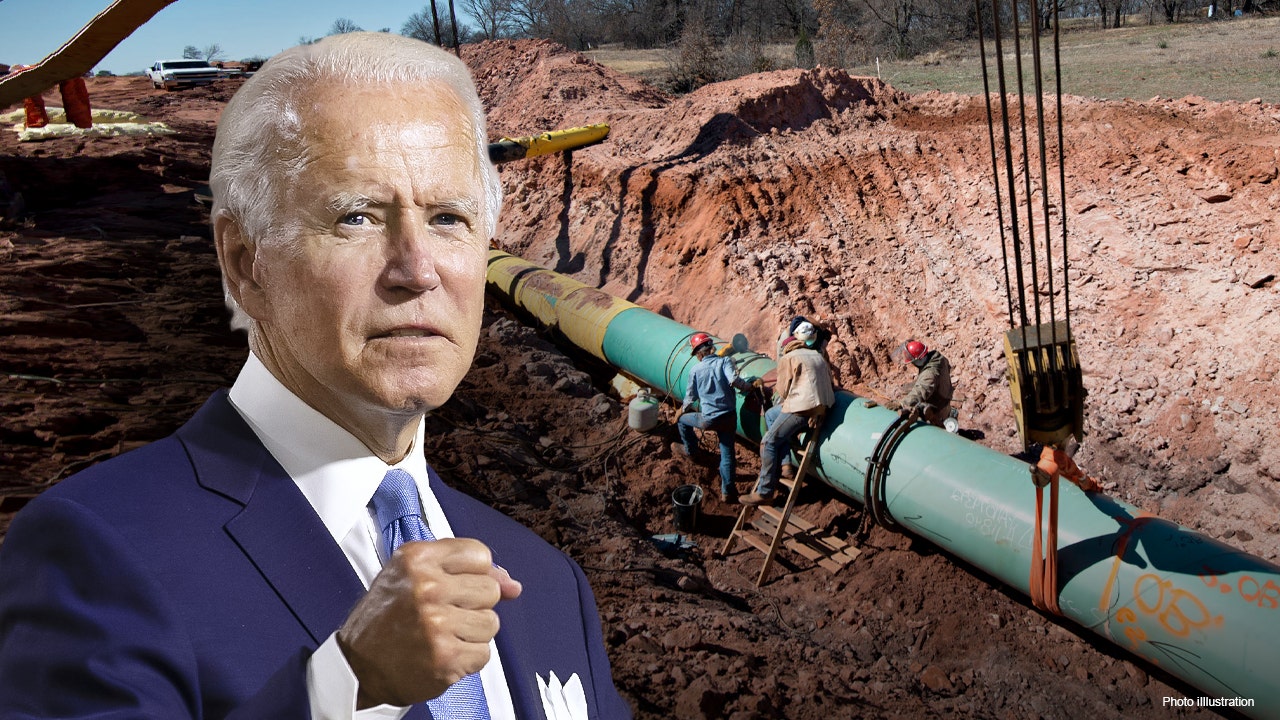 Laid-off pipeline worker: The Biden administration 'has taken my livelihood from me'
Fox News
Jason Jernigan, a laid-off Keystone XL Pipeline worker, told "America's Newsroom" on Monday that he doesn't know how he is going to make a living now, saying, "This is all I know how to do."
President Biden revoked the permit for the Keystone XL oil pipeline project on his first day in office in a series of orders aimed at combating climate change, ending a project that was expected to employ more than 11,000 Americans this year. Jernigan, a third-generation oil and gas worker, said the Biden administration took his livelihood away from him. "I've been pipelining for 21 years. This is all I know to do," he said. "The recent administration has taken my livelihood from me and expecting me to get a job somewhere else. I've got my whole life invested in this."
More Related News
Sen. Tim Scott, a Republican presidential candidate from South Carolina, joined "Hannity" to comment on the UAW strike, doubling down on prior comments.
New images show a prospective ID for illegal immigrants being considered by Immigration and Customs Enforcement (ICE) in order to reduce paper documents.
The key takeaways from Attorney General Merrick Garland's testimony at the House Judiciary Committee
A 19-year-old accused of holding his girlfriend captive and torturing her for days allegedly sent creepy messages to an ex-lover after she obtained a restraining order against him.
Catholic Bishop Robert Barron spoke with conservative commentator Chris Rufo about CRT, Marxist ideology and transgenderism
Kelly and Craig Beason, both residents of Minnetonka, Minnesota, told FOX News about the uptick in crime that has led to a carjacking outside their home.
It's not always easy to determine what's driving our government's leaders. As Biden's border crisis continues to spiral there are more questions than answers from the White House.
The New York Police Department responded to an anonymous call reporting that a foot was sticking out of a dumpster at a TD Bank in Queens.
FOX News host Greg Gutfeld calls for the "truth" amid rape and sexual assault allegations made against actor and comedian Russell Brand on "Gutfeld!"
A leaked video from the Department of Veteran Affairs suggests that men can get pregnant and promotes a guide to "language and abortion" for staffers.
In a move to continue to hold railroad operator Norfolk Southern accountable, President Biden signed an executive order Wednesday to assist the people of East Palestine, Ohio, more than seven months after a massive train derailment there.