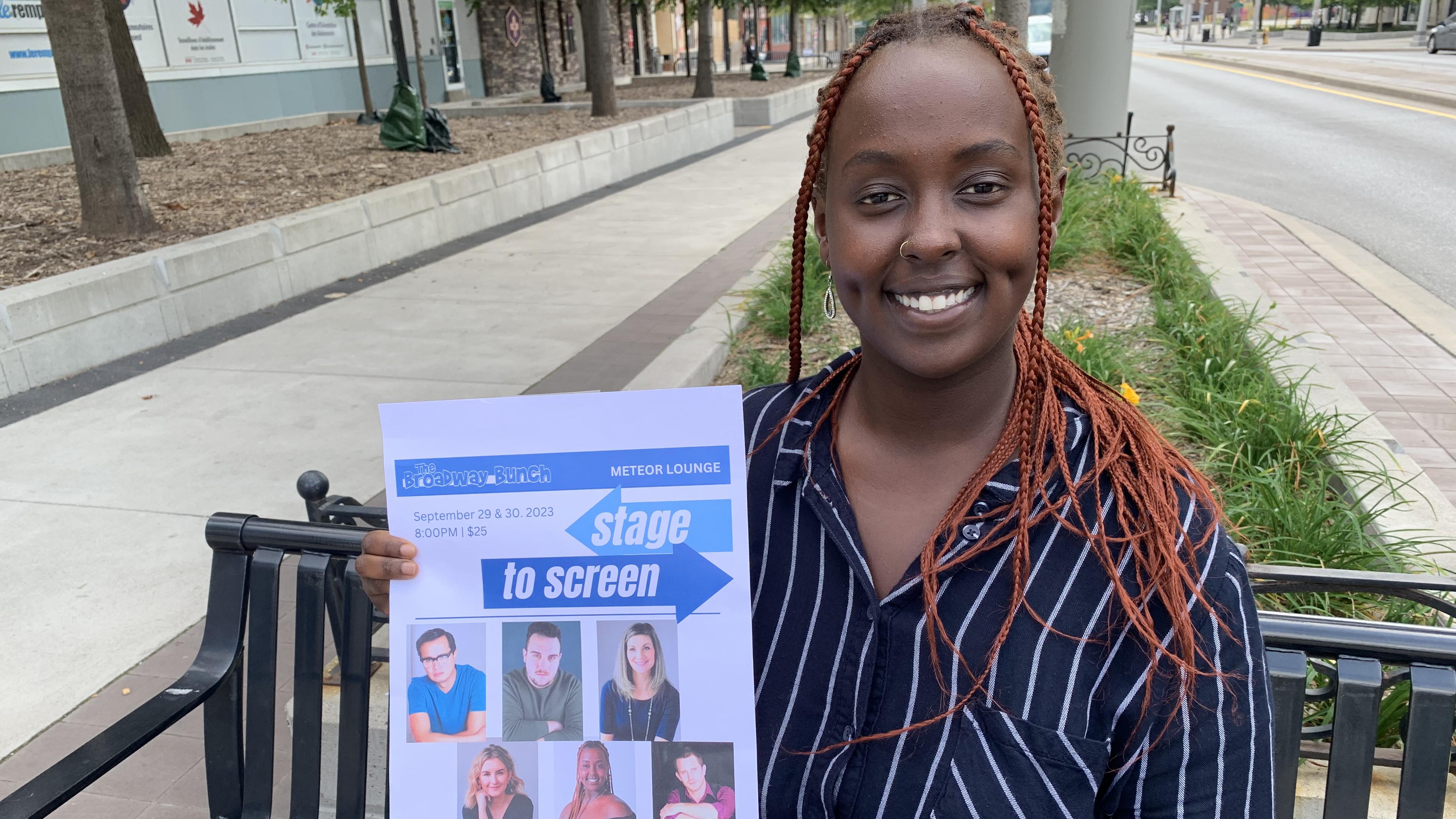 La passion d'une jeune chanteuse de la troupe du « The Broadway Brunch »
Radio-Canada
C'est sous le thème Stage to Screen qu'auront lieu les représentations 2023 qui offriront une variété d'œuvres passant notamment par The Color Purple, Hamilton, et Everybody's talking about Jamie .
I am here de la comédie musicale The Color Purple est un des grands classiques qui sera interprété par Florine Ndimubandi, une chanson qui a une résonance particulière pour elle.
C'est une très belle chanson qui décrit être fière de toi-même, être fière de qui tu es, avec ce que tu as.
En ce moment, Florine répète seule chaque soir avant de s'endormir, mais les répétitions en groupe ont également commencé.
Elle compte les jours qui la séparent de retrouver de nouveau d'autres jeunes artistes de la région sur la scène.
C'est des émotions excitantes, c'est des émotions positives.
Deux représentations sont à l'affiche : les vendredi 29 et samedi 30 septembre au Meteor Lounge, au centre-ville de Windsor.
Les intéressés devront réserver leurs billets tôt puisque ce spectacle annuel se joue normalement à guichet fermé.