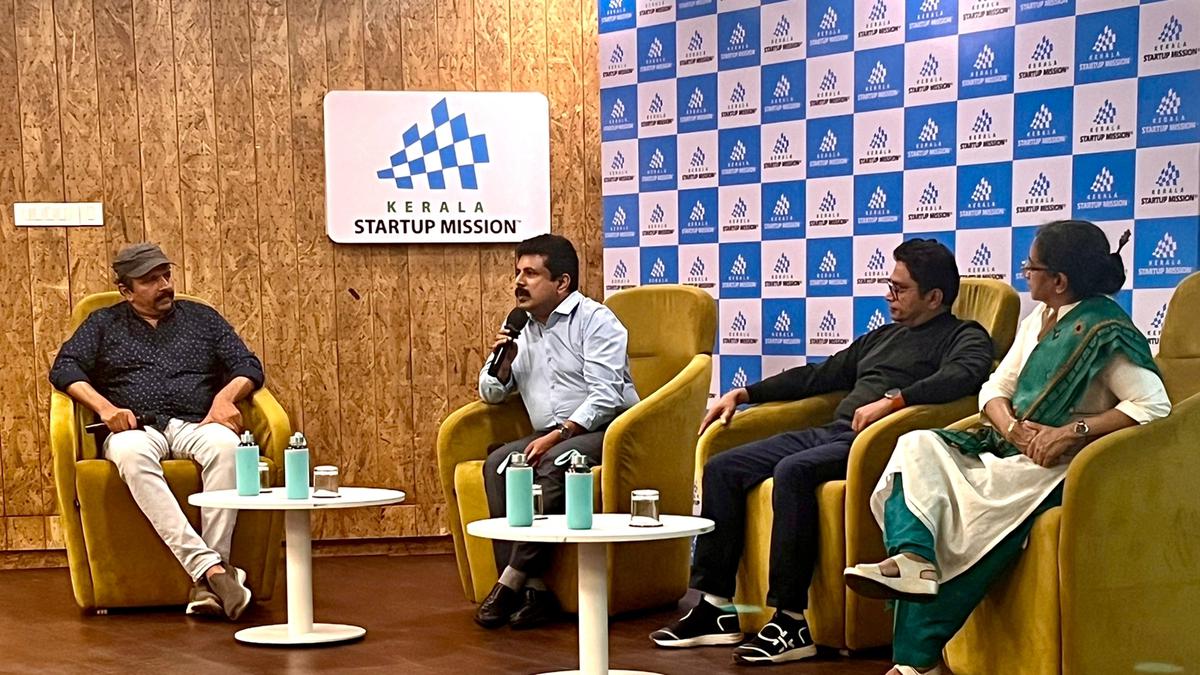 'Kerala has potential to become smart manufacturing hub in medical technology'
The Hindu
KOCHI
Kerala has the potential to develop into a hub for smart manufacturing in the medical technology sector, Kerala Startup Mission (KSUM) Chief Executive Officer Anoop P. Ambika has said.
He was speaking after a panel discussion on 'Start-up opportunities in medtech and healthcare' at the KSUM amphitheatre at Kalamassery on Tuesday.
"We have the right logical aptitude and craftmanship to evolve into a smart manufacturing hub. What we need is a couple of globally recognised anchor clients," said Mr. Ambika.
The arrival of global clients will lead to the development of an MSME ecosystem capable of contributing a constant supply of components to them. The State government's initiative of setting up one lakh MSMEs will also play to the advantage of Kerala, he observed.
The Kerala Medical Technology Consortium (KMTC), a flagship initiative of the State government, which aims at positioning the State as a global destination for medical technology and devices will also help. Efforts are under way to bring a major investment in medtech to the State by the end of the year.
"We already have five or six Kerala-based companies doing ambitious work in the field of medical technology," said Mr. Ambika
During the panel discussion, he spoke about the various initiatives and support being extended by the KSUM to start-ups and researchers in the State to build medtech ventures.
More Related News
Expanding on the European focus on the Indo-Pacific, the German Ambassador to India Philipp Ackermann said on Friday, "India will be our preferred partner in this endeavour. India is a very courted country right now. Everybody is coming here…"
Andhra University Vice-Chancellor P.V.G.D. Prasad Reddy flagged off the Mobile Air Pollution Monitoring Facility (MAPMF) at the Department of Meteorology and Oceanography on the university campus in Visakhapatnam on Friday
The National Investigation Agency (NIA) has seized more than ₹7.80 lakh in cash and a vehicle as "proceeds of terrorism" in a case related to the recovery of arms and explosives, smuggled from Pakistan
The Greater Chennai Corporation registered a steep increase in property tax collection on March 31, with collection touching ₹50 crore for the first time on a single day
Posters and hoarding mocking 'turmeric board' appear in Nizamabad
Residents of Sinkukandam and 301 Colony, near Chinnakanal, in Idukki launched a day and night protest at Sinkukandam on Friday morning demanding that the High Court-appointed committee should hear them before submitting its report to the court on April 5.
Police reportedly asked Enforcement Directorate officials to approach the Chief Secretary to probe money laundering angle in the leak of question papers of TSPSC examinations
Assam Chief Minister Himanta Biswa Sarma on March 31 threatened to sue his Delhi counterpart Arvind Kejriwal, while slamming Congress leader Rahul Gandhi for being "morally corrupt".
Qualcomm India will support the initiative under its CSR programmes, prototyping centre T-Works said on Friday, announcing the signing of a grant agreement with the tech company for the PCB fabrication facility.
Some parts of Tamil Nadu may receive light to moderate rain till Tuesday. Chennai is expected to get light rain on April 2
Suspended YSR Congress Party (YSRCP) MLA Kotamreddy Sridhar Reddy has condemned the attack on Bharatiya Janata Party (BJP) national secretary Y. Satya Kumar's convoy, alleging involvement of the ruling party in the incident. ''It was a providential escape for me too. I escaped an attack by a violent mob. My car driver took another route to Nellore after seeing the mob. Democracy is under threat under the YSRCP rule," said the suspended MLA.