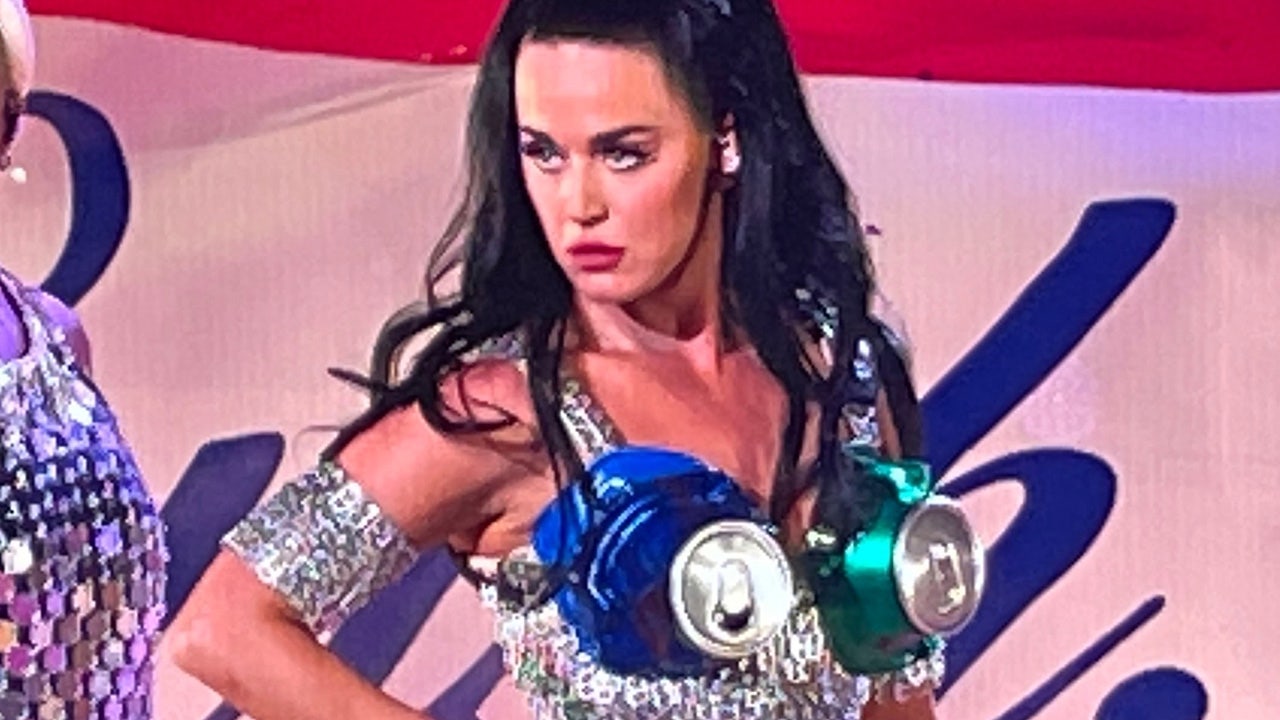 Katy Perry wears beer can bra in jaw-dropping performance for opening night of 'Play' residency in Las Vegas
Fox News
Katy Perry was apparently expecting to be thirsty during her debut performance of her Las Vegas residency Wednesday night.
Fans cheered as the songstress stepped out in a silver sequined mini dress, complete with two beer cans covering her chest.
At one point during the 90-minute show, the "Dark Horse" singer sat on a platform on the stage and leaned over a big beer mug as she used the mechanical bra to fill her glass. She was also spotted talking to a giant face mask with said drink in her hand.
More Related News
Susan Boyle, "Britain's Got Talent" extraordinaire, returned to the competition show and revealed that she had recently suffered a stroke.
Prince Harry, the Duke of Sussex and youngest son of King Charles III, is the first senior British royal since the 19th century to face questioning in a court.
Jennifer Esposito, 50, explained why she declined auditioning for "The Sopranos" after being asked several times to be a part of the cast.
Astrud Gilberto, the Brazilian singer known for "The Girl from Impanema," has died, longtime friend Paul Ricci, confirmed Tuesday. The musician was 83 years old.
The Fox News Entertainment newsletter brings you the latest Hollywood headlines, celebrity interviews and stories from Los Angeles and beyond.
Cuba Gooding Jr. and his accuser reached a settlement the same day the civil rape trial was set to begin. The victim claimed Gooding Jr. sexually assaulted her in New York in 2013.
Prince Harry, the youngest son of King Charles III, has accused the publisher of the Daily Mirror of phone hacking and unlawful snooping for scoops on the British royal family.
Paranormal investigator Zak Bagan reflects on his experiences with cases involving 'Black Dahlia' Elizabeth Short, the Manson family, and late actor River Phoenix.
John Travolta, Erika Christensen, Michelle Stafford and "The Simpsons" character voice actor Nancy Cartwright are a few of Scientology's biggest names.
Michael J. Fox's Parkinson's disease affected his mobility Sunday when he fell onstage during a panel discussion for his classic '80s film, "Back to the Future."
A documentary reportedly about Louis C.K. and his life post #MeToo scandal was cancelled by Showtime months after execs boasted about the comedians "come back."