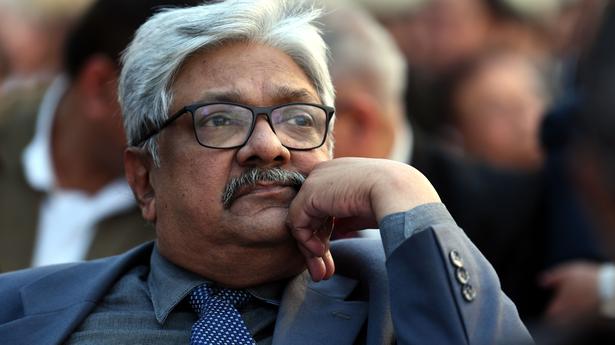 Justice Joseph recuses self from plea in ISRO case
The Hindu
CBI's appeals challenging anticipatory bail to officers accused of a conspiracy to frame ISRO's Nambi Narayanan to be referred to another Bench
Justice K.M. Joseph, heading a Supreme Court Bench, recused himself from hearing a series of appeals filed by the CBI challenging anticipatory bail granted to former police officers accused of being part of a conspiracy to frame ISRO scientist Nambi Narayanan in an espionage case in 1994.
The appeals would now be referred to another Bench of the apex court.
The CBI had challenged the bail given by Kerala High Court to the accused, including former Kerala DGP Siby Mathews. Other accused in the case are namely P.S. Jayaprakash, Thampi S. Durga Dutt, Vijayan and R.B. Sreekumar. They had been either former intelligence or senior police officers.
The CBI had claimed the possibility of a "larger conspiracy involving foreign powers", which had stalled the technology to develop the cryogenic engine by decades.
The CBI had challenged the bail granted to the accused persons at the very "threshold" of its investigation.
"The frame-up led to the arrest of scientists. The technology for the cryogenic engine was deliberately stalled for at least two decades... May be a larger conspiracy involving foreign powers... Grant of anticipatory bail at the threshold may harm the investigation," Additional Solicitor-General S.V. Raju, for the CBI, had submitted at an earlier hearing.
The Kerala High Court, while granting anticipatory bail to Mr. Jayaprakash, Mr. Thampi, Mr. Vijayan and Mr. Sreekumar, had observed that there was "not even a scintilla of evidence" to suggest that the former police officers and intelligence officials were influenced by any foreign power so as to induce them to hatch a conspiracy to falsely implicate the scientists with the intention to stall the activities of the ISRO regarding the development of cryogenic engine.
More Related News
During his 'Mann Ki Baat' radio broadcast on Sunday, Prime Minister Narendra Modi had announced that the airport would be renamed after Bhagat Singh as a tribute to the freedom fighter.
A video on the Popular Front of India
The incident came to public attention following the social media post by one of the actors about the harrowing experience
Maitreyi Ramakrishnan's childhood devotion to 'My Little Pony' turned out to be homework for her latest TV project
The deal involves dramas, comedies, documentaries, animation and children's series and will see the Pakistani activist team up with Oscar winner Adam McKay's production house on a feature film
"BJP has nothing else to do, but to crush Kejriwal's increasing popularity and crush the AAP," AAP MP Sanjay Singh said.
Mr. Govindan added that banning only one organisation against communalism will not help
He welcomed the Union Government's decision to ban the Popular Front of India (PFI)
Liquor businessman Sameer Mahendru is expected to be produced before a local court where the Enforcement Directorate will seek his further remand
Muhammad Ali Jauhar University is a private university established in 2006 by a trust and Samajwadi Party leader Azam Khan is its chancellor
The message from the Russian authorities has named Purnima Anand who worked as "an observer from India" during the referendum