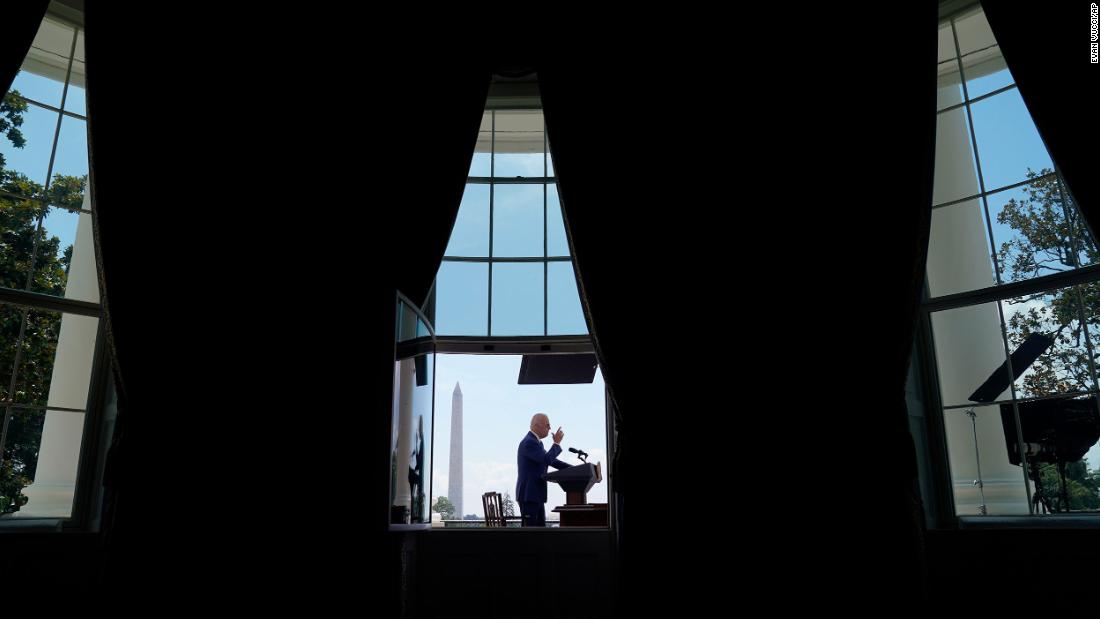 Joe Biden's hugely consequential Covid isolation
CNN
A fatigued, runny-nosed President Joe Biden entered Covid solitude on July 21 with his legislative agenda stalled, a standoff brewing with the House speaker and an unfinished plan to kill the world's top terrorist with a drone.
More than two weeks later, Biden is deep into his second stint in isolation with his agenda suddenly revived, tensions with China dramatically ratcheted up and the terrorist dead.
The two-plus weeks Biden has spent with just his German Shepherd for company have proved some of the weightiest of his presidency, with his once-bleak legislative fortunes enjoying a surprise turnabout and his foreign policy shaken by events across the globe.
More Related News
Former President Donald Trump is expected to be deposed by lawyers from New York Attorney General Letitia James' office Wednesday, people familiar with the matter tell CNN, pitting the two adversaries against each other after a more than three-year civil investigation into the Trump Organization's finances.
Hundreds of tips poured in after Albuquerque police sounded an alarm about the shooting deaths of four Muslim men in the city, leading to an arrest in the killings on Tuesday.
Donald Trump's presidency at times threatened to tear America apart, and the country's democracy, institutions and equilibrium staggered away from his four-year term barely intact.
After ambush-style shootings of three Muslim men and the killing of a fourth on Friday in Albuquerque, the Muslim community was on edge and fearful.
Former NFL running back and Super Bowl winner Marshawn Lynch was arrested Tuesday on suspicion of driving under the influence, according to the Las Vegas Metropolitan Police Department.
The Sydney Opera House will turn pink on Wednesday to honor Olivia Newton-John, the singer and "Grease" star who died on Monday in the United States.
Vermont is on track to send a woman to Congress for the first time, while the matchup is set in a Wisconsin Senate race that could be one of the most competitive of this year's midterm elections. And in Minnesota, meanwhile, Rep. Ilhan Omar, a member of the progressive "squad," survived a surprisingly close contest for her Minneapolis-based House seat.
The Ramsey County Board of Commissioners in Minnesota on Tuesday approved a nearly $1.5 million settlement agreement for eight correctional officers of color who were barred from guarding former police officer Derek Chauvin in 2020.
Seventeen-year-old Canadian indigenous rights activist and clean water advocate Autumn Peltier is empowering young people around the world to protect the environment.
Becca Balint will win the Democratic primary for Vermont's lone House seat, CNN projects, putting her on a path to become the first woman to represent the state in Congress.
It's August, which is an ideal time for a little late-summer economic vibe check. All of Wall Street is in the Hamptons or on Martha's Vineyard. Even the Fed is snoozing till September. So pour a cool glass of rosé, or whatever, and let's talk inflation.