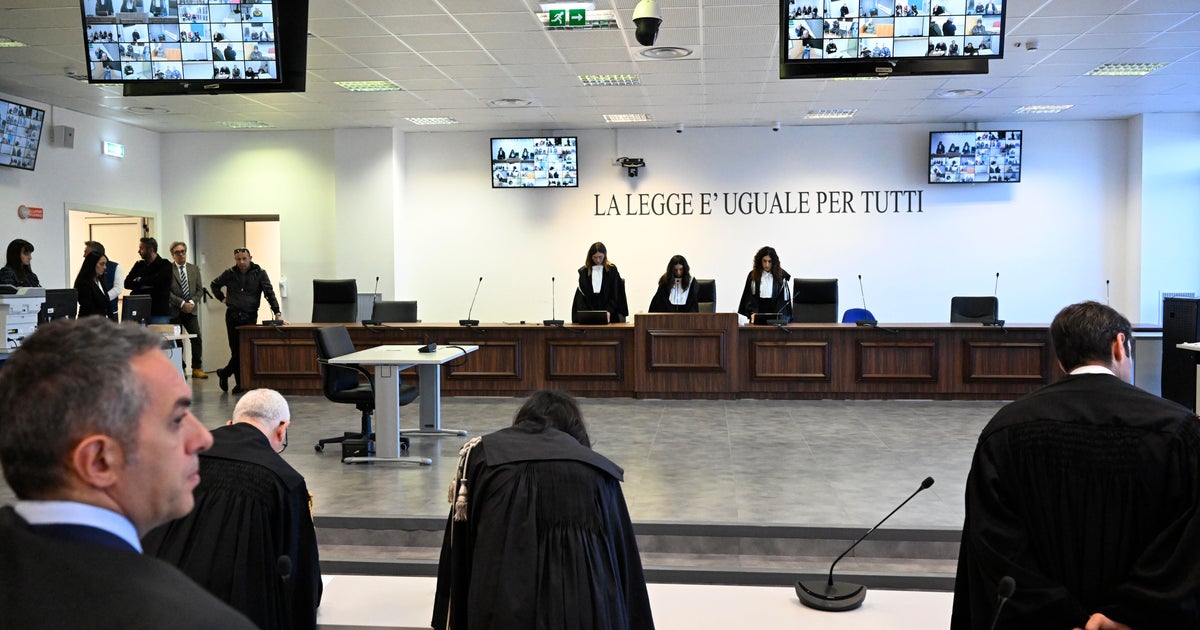 Italy tribunal sentences 207 'ndrangheta crime syndicate members to a combined 2,100 years in prison
CBSN
Lamezia Terme, Italy — An Italian tribunal on Monday convicted 207 people and sentenced them to a combined 2,100 years in prison on charges related to their membership in Italy's 'ndrangheta organized crime syndicate, one of the world's most powerful, extensive and wealthy drug-trafficking groups. It took over an hour and 40 minutes to read aloud the court's lengthy verdict, including the acquittal of 131 other defendants. The drama unfolded in a bunker-stye courtroom in the southern Calabria region, where the mob organization was originally based.
The 'ndrangheta has quietly amassed power in Italy and abroad as the Sicilian Mafia lost influence and now holds almost a monopoly on cocaine importation in Europe, according to anti-mafia prosecutors who led the investigation in southern Italy. The organization also has bases in North and South America and is active in Africa, Italian prosecutors maintain, and 'ndrangheta figures have been arrested in recent years around Europe and in Brazil and Lebanon.
The defendants had been charged with crimes that include drug and arms trafficking, extortion and mafia association, a term in Italy's penal code for members of organized crime groups. Others were charged with acting in complicity with the 'ndrangheta without actually being a member.