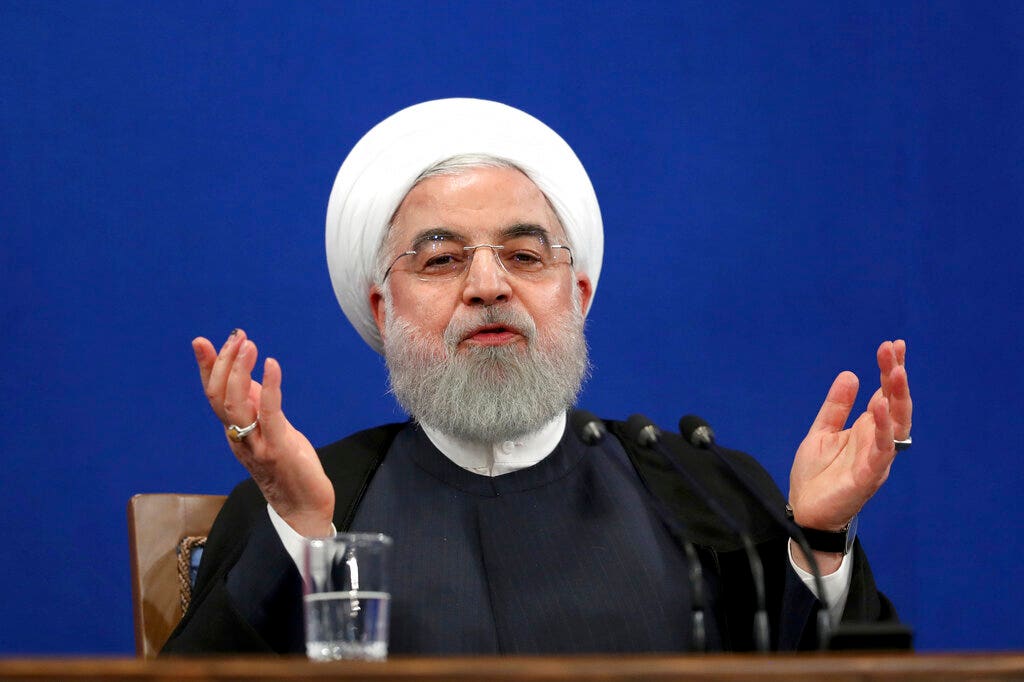 Iran rejects offer of direct US nuclear talks, senior diplomats say
Fox News
Iran's stance does not kill off all hopes of direct negotiations, diplomats claimed.
The U.S. had said it would attend the talks, which the EU had hoped to host in the coming days. However, Washington had refused to provide sanctions relief before face-to-face negotiations with Iran had taken place. Diplomats said Iran's rejection didn't kill off all hopes of direct negotiations in coming months and that Tehran's move might be an attempt to gain leverage in future talks. Those talks could yet start before the Iranian new year in late March.
More Related News
Border Patrol wives Alison Anderson and Ashley Di Bella joined "Fox & Friends" to discuss the violence and danger that their husbands have witnessed on the U.S. borders.
Since 1972, pandas on loan from China have been part of zoos in America. But China is changing its attitude and now the panda is political.
The crew of a commercial fishing boat rescued a man who had fallen overboard from a chemical tanker into Boston Harbor.
The Philadelphia Police Department responded to reports of large groups of juveniles looting stores including the Apple Store, Lululemon and Footlocker on Tuesday night.
A New York City mom and her teen daughter, who were found dead in their apartment Monday next to the family dog, may have died in a murder-suicide.
The House finally advanced several spending bills on Tuesday night after a week of chaos among the GOP majority.
FOX News host Laura Ingraham breaks down reasons for the increase in violent crime throughout the United States on "The Ingraham Angle."
A federal air marshal living in Lakeland, Florida, was arrested after allegedly pushing his girlfriend against a door when she wanted to leave during an argument.
President Biden's dog, Commander, bit another Secret Service agent at the White House, marking the 11th known incident of the dog biting staff.
A new Univision poll shows former President Donald Trump is leading among Hispanic GOP voters by a wide margin in the Republican presidential primary.
A Washington, D.C., elementary school was placed on lockdown Monday after area gunfire struck the school, while a teenager who was shot Tuesday marked the district's 200th homicide in 2023.