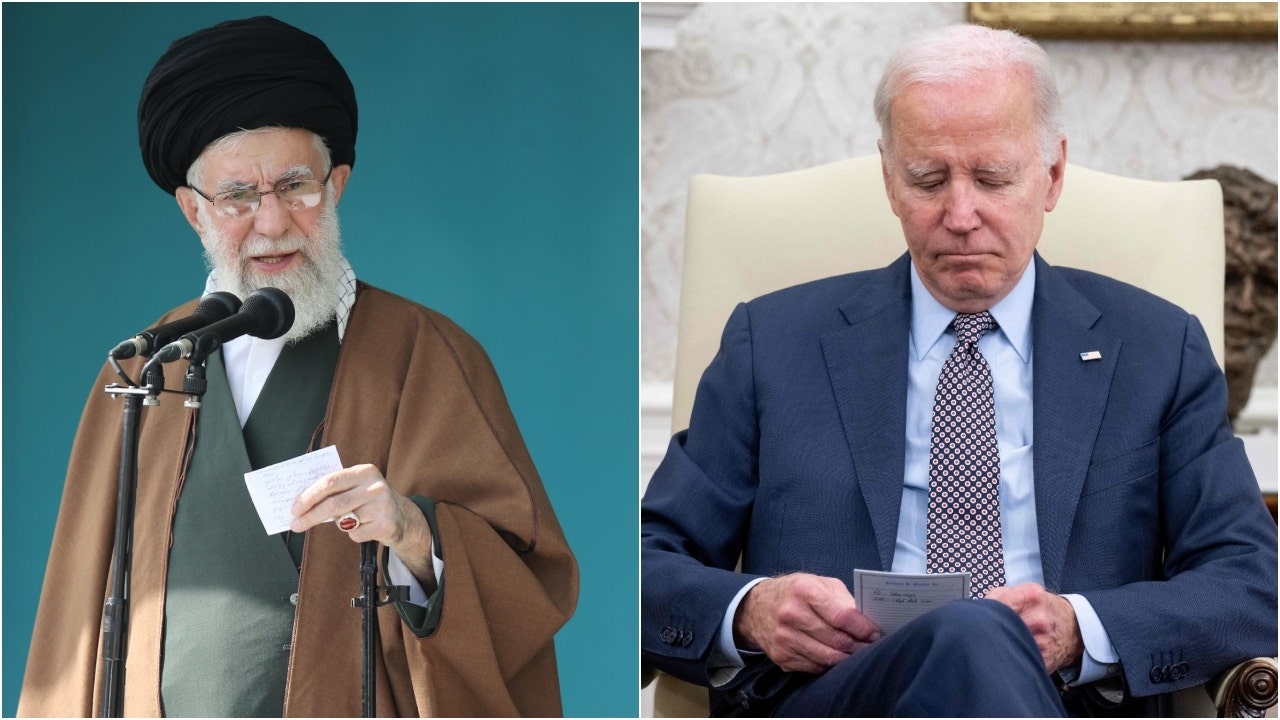 Iran reaps billions in payments by kidnapping Americans, Westerners: report
Fox News
The Biden administration has completed a prisoner swap to bring five Americans home. A new report claims the U.S. has paid some $15.7 billion since 1981 in hostage payments to the regime.
The U.S.-based MEMRI report cited an Iranian security official who declared in August, "This exchange operation is in fact one of the most successful and effective negotiation [efforts] ever to happen to the Islamic Republic of Iran. In essence, we released a few Iranian prisoners in exchange for some prisoners whose sentences were about to end, and, on the other hand, we succeeded in releasing billions of dollars of our blocked resources without committing to anything else." Benjamin Weinthal reports on Israel, Iran, Syria, Turkey and Europe. You can follow Benjamin on Twitter @BenWeinthal.
Fox News Digital sent several press queries to the State Department for reaction to the MEMRI report, specifically the $15.7 billion figure said to be the amount of money paid to the Iranian regime by the U.S. government since 1981.
More Related News
President Biden announce on Thursday that the U.S. would be providing a $325 million security assistance package to Ukraine, after meeting with Volodymyr Zelensky.
Polish Prime Minister Mateusz Morawiecki announced Wednesday his country would no longer send weapons to Ukraine, saying Poland is planning to modernize its weaponry.
Sen. JD Vance, R-Ohio led 28 other lawmakers in a letter rejecting the White House's request for an additional $24 billion in funding for Ukraine.
The Violet Crown City Church in Austin, Texas decided to attempt a service that was generated entirely by the artificial intelligence application ChatGPT on Sunday,
Armenia took control over the region in 1994 following the fall of the Soviet Union, but Azerbaijan gained it back following heavy fighting in 2020 as part of a ceasefire agreement.
No one knows when and how the war in Ukraine will end. But any outcome that constitutes a victory for Russia would be catastrophic for American security.
Iranian President Ebrahim Raisi blamed the U.S. and other Western countries for the unrest in his country last year, accusing the U.S. of attempting to destabilize Iran.
Protesters call out President Biden's $6 billion deal with Iran while demanding justice for the victims who were killed under Iranian President Ebrahim Raisi's regime.
A dozen people were killed and four others became injured Tuesday after two tornadoes within hours made landfall in the Jiangsu province of eastern China.
In the latest clash between Palestinians and Israelis, six Palestinians, including three militant fighters, died across the West Bank and Gaza Strip.
FOX News host Jesse Watters gives his take on the Ukrainian president's address to the United Nations on "Jesse Watters Primetime."